Kim Kardashian Says She's 'So Messed Up' About Brandon Bernard's Execution
Kim Kardashian West has said she is "so messed up" following Brandon Bernard's execution in a heartfelt message to fans about his final message.
The reality television star posted a series of appeals on Twitter prior to his urging Donald Trump to grant him clemency.
"I'm so messed up right now. They killed Brandon." Kardashian tweeted Friday. "He was such a reformed person. So hopeful and positive until the end. More importantly he is sorry, so sorry for the hurt and pain he has caused others."
Bernard died by lethal injection at the federal penitentiary in Terre Haute, Indiana, on Thursday evening. He was 40 years old. The Supreme Court has denied a stay, in the rare execution of a person for a crime committed as a teenager.
Bernard was sentenced to death for his role in the 1999 kidnapping and killing of youth ministers Todd and Stacie Bagley.
"As he was in the chair his attorney called me and they just had their last call and said this..." Kardashian added. "Brandon said he loves you and wants to say thank you again. He said he doesn't feel too claustrophobic in the chair."
Brandon was pronounced dead at 9.27 p.m. ET. His co-defendant, Christopher Vialva, was executed on September 22.
An online petition for president Donald Trump to halt the planned execution reached more than 390,000 signatures this week.
Kardashian added: "Brandon wanted me to tell every single person who worked on his behalf supporting him in any way a huge thank you. He was certain he was gonna have the chance to tell you all himself and write you all letters but he told me to tell you all how grateful he is for you!"
The social media personality, 40, went on to relay the "main message" Brandon had learned in his life was "not to hang out with the wrong crowd."
"It got him caught up and he made poor choices," she said.
Per Kardashian, the most important thing to Brandon was the validation the public support gave to his family.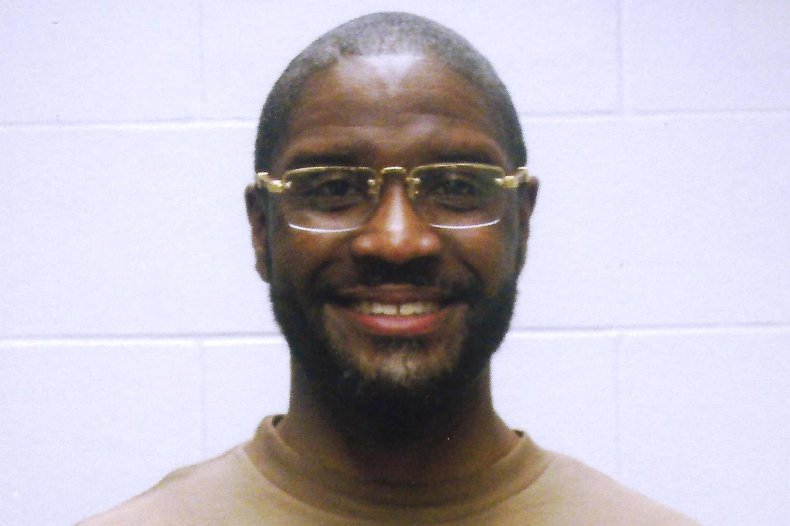 "His family knew him inside and knew he wasn't his mistake he made as a teenager but he was sad his family felt shame," she said.
Kardashian ended her thread with a call to action about America's justice system: "This just has to change: our system is so f***** up."
Bernard's attorney Robert Owen said in a statement to Newsweek that Brandon's "life mattered."
"Tonight, those of us who love Brandon Bernard—and we are many—are full of righteous anger and deep sadness at the actions of the federal government in taking his life. Brandon's life mattered," he said.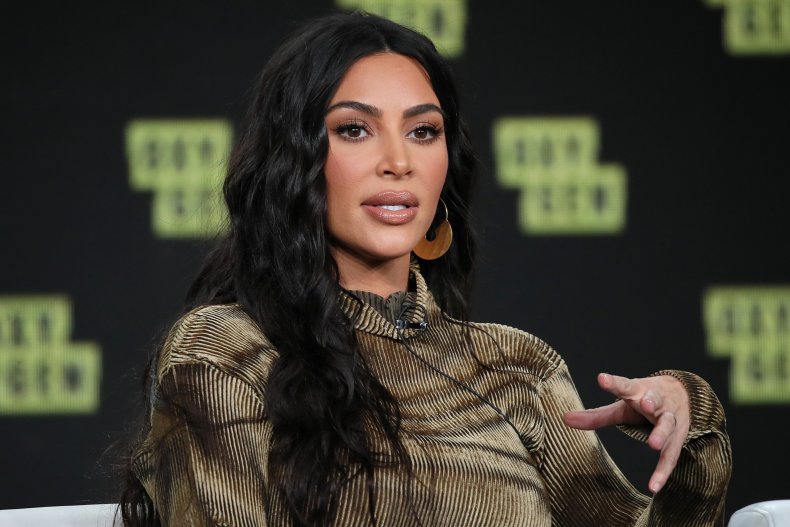 "Brandon made one terrible mistake at age 18. But he did not kill anyone, and he never stopped feeling shame and profound remorse for his actions in the crime that took the lives of Todd and Stacie Bagley. And he spent the rest of his life sincerely trying to show, as he put it, that he 'was not that person.' Brandon showed us that and so much more, carrying himself with grace and generosity, and always treating everyone around him with kindness and respect. He worked to help other troubled kids avoid similar devastating mistakes, and he lived every day his commitment to serving both God and humanity."