Code Orange Talks How Bray Wyatt's New WWE Theme Came To Be
The talk of the wrestling world over the weekend was the in-ring debut of Bray Wyatt's The Fiend at Sunday's SummerSlam pay-per-view.
The haunting tones and metal riffs come from Grammy-nominated band Code Orange, a Pittsburgh-based act that has performed around the world, and toured with acts like Slipknot. WWE fans may recognize the band when they performed Aleister Black's theme, "Root of All Evil" at NXT Takeover: Brooklyn III alongside Incendiary vocalist, Brendan Garrone.
While the creepy, horror-filled entrance made headlines—it has almost three million views on YouTube—it's the The Fiend's new theme song that elevated the moment to one of the most memorable WWE debuts ever.
"We felt like [the moment] was going to be something, for sure," Jami Morgan, drummer and vocalist for Code Orange told Newsweek. "I'm glad that it's coming out exactly the way that us and Bray envisioned."
Morgan and band members Eric "Shade" Balderose, Reba Meyers, Joe Goldman, and Dominic Landolina are fans of professional wrestling and especially of Bray Wyatt's, which is where the story of his new theme begins.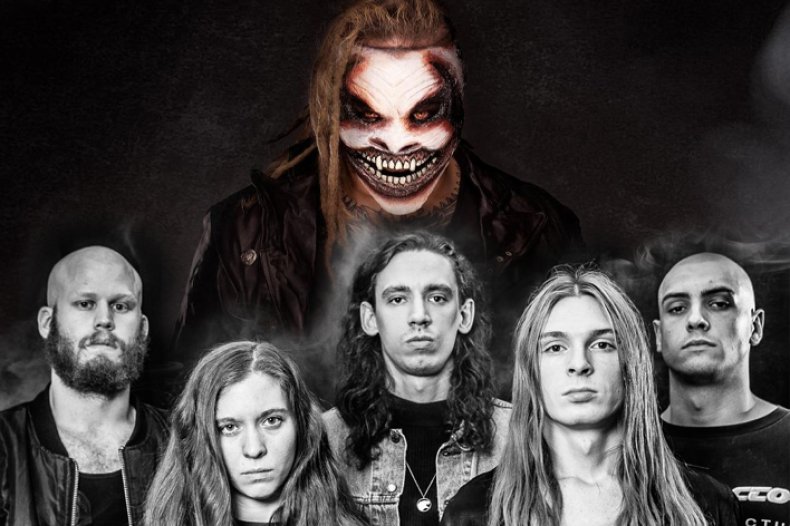 WWE didn't approach the band to do the song, but it's a classic case of "shooting your shot."
"What happened was I saw that Bray had followed us on Twitter, and we've been following him since a couple of years ago when our record I Am King came out and that's around when he kicked off at the same time with his vignettes and vibe," Morgan said. "And so I just messaged him and said 'Hey man, I think we should do something together and it makes a lot of sense' and he hit me back."
The conversation started a few months ago, and Bray would tell the band that he's down to work with them. They exchanged direct messages over Twitter about the vibe of the proposed new theme song.
Morgan admitted that he nor the band knew where Bray was going with his new character. The creepy vignettes for the Firefly Fun House were just debuting on WWE television, so Bray and Code Orange would move the conversation to the phones. By the end of their talk, both sides knew the vibe they wanted to go with.
The conversation was "super loose" according to Morgan. Bray gave a bit of direction, but told them to do their thing. Bray and Code Orange knew they wanted to use the old theme—"Live in Fear," performed by Mark Crozer—but weren't sure exactly how.
"I loved the old theme and [Bray] thought it would make sense to use the old theme, but we didn't know. We weren't sure exactly what was going to happen," Morgan said. "So we decided to write our own stuff and we decided to do a new version. It's not meant to be a remix, it's more about using the vocals, because they are awesome, and the melody and make our own song based off of that."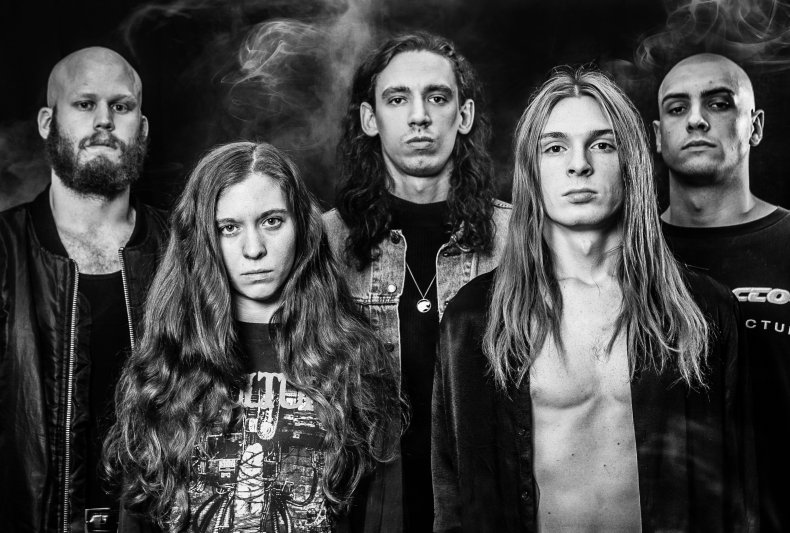 The band got together one day and played all the Firefly Fun House clips. Morgan noted and wrote down every little thing that popped up in those videos like "hurt" and "heal" which would become the chants in the song. Eric "Shade" Balderose then sampled all the vocal samples off of YouTube. Once it was all put together they knew they had something.
"I told [Bray] that we are going to do it on our own and if [WWE] want to use it that's great," Morgan said. "If they don't, then I don't want the reason for them not using it to be 'we don't have time' or blah blah blah so we kinda just completely did it on our own accord without no confirmation except for me and Bray wanting to make it happen."
The band would record the whole song on their laptops and rigs that they had at home before contacting Will Yip who worked with Code Orange on their songs in the past. They would travel six hours from Pittsburgh to his studio in Philadelphia and stay up all night recording the vocals and creating what is now known as "Let Me In."
"I hesitate to go into it because Bray will say his stuff about his character and whatever he's doing, but he puts a lot of effort and a lot of work into what he wants it to be, and the moment I hit him with the song he wrote me this long text," Morgan said. "It filled us all with joy because we felt like we did the right thing. He was like 'man, I don't care what happens this is going to be my song. Period.'"
But getting the song approved by the WWE would leave the band waiting for some time. Morgan wouldn't reveal exactly when they found out Bray would be using their song, only that "it was really close" to SummerSlam.
Morgan said that Bray made it happen because the WWE doesn't normally use a band do a whole song. Usually, superstars' themes are done in-house by CFO$, artists that Morgan respects. But he hopes that this will break ground for other bands to work with WWE.
Since SummerSlam, Code Orange has gained a lot of new listeners especially in the WWE community. But the band is ready for them and hopes they become fans.
"Aesthetically, [The Fiend] lands right where our band lands. And that's why [Bray] was so down. He got that instantly," Morgan said. "He said to me, 'this needs to be violent and scary and that's what you guys do.' It connects so well, because yes the song is different than what we would do on our normal songs, but at the same time if you hear that song it's like our songs. It's not some band doing something completely out of our wheelhouse."
Code Orange is currently working on their follow-up to 2017's Forever, which fans can expect news on soon.
"We're working on our new album. It's going to be insane and we're getting very far along in that process. Stuff is coming very soon," Morgan said.
For now, WWE fans can check out Code Orange's library of songs on Spotify and wherever they listen to music and follow the band on social media. They can also check out their official store to support them directly.