Bray Wyatt's The Fiend to Face Finn Balor at SummerSlam
Finn Balor appeared on SmackDown Live to address Bray Wyatt's attack on him last week, and challenged The Fiend to a match at this year's SummerSlam. The Fiend would accept.
The interview segment with Balor began with Finn stating how he doesn't know why Bray attacked him. If it was to settle a score from their past feud or something more, but he knows that Wyatt is more twisted than ever before. But he says he's not afraid and challenges him to a match.
Surprisingly, Bray Wyatt appears on the titantron in a new segment of Firefly Fun House. He's back in the Fun House with Mercy the Buzzard and Ramblin' Rabbit, and says that they are glad to see Finn and that they are all fans. However, The Fiend isn't a fan of Finn and he accepts Balor's challenge.
Bray then warns Finn that while he may not fear any man, The Fiend is not a man he's an abomination.
Take a look at the Finn Balor and Bray Wyatt segment from SmackDown Live, below.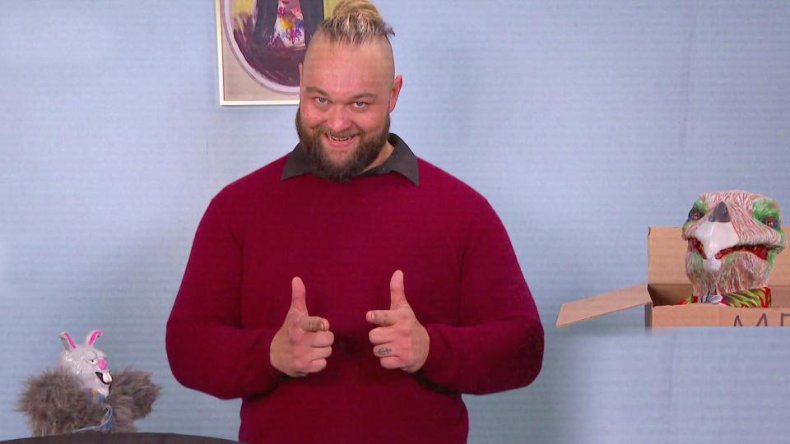 Wyatt and Finn's SummerSlam match announcement comes a day after Bray attacked Mick Foley on the RAW Reunion show. In that episode of Monday Night RAW, Bray interrupted a speech from the WWE legend before appearing in the ring and taking him out with the Mandible Claw.
Bray Wyatt and Finn Balor feuded back in 2017. In the build, Wyatt supposedly unleashed the power of Sister Abigail and was set to take on Demon Balor at TLC that year. However, Bray Wyatt came down with a sickness that led to an impromptu match between Balor and AJ Styles.
Wyatt has used social media along with the Firefly Fun House segments to tease potential feuds by bringing up old stories with The SHIELD, The Rock and more. But it was this tweet after the attack on Finn that really shows Bray's motivation.
Finn and Bray's match at SummerSlam joins an already stacked card that includes: Kofi Kingston vs Randy Orton (WWE Championship match), Brock Lesnar vs Seth Rollins (Universal Championship match), Bayley vs Ember Moon (SmackDown Women's Championship match), Becky Lynch vs Natalya (RAW Women's Championship match), and Kevin Owens vs Shane McMahon.
WWE SummerSlam 2019 will take place from Toronto on Sunday, August 11.
What do you think of the Finn and Bray matchup? Who do you think will win? Let us know in the comments section below.