Brazil Arrests Group Suspected of Preparing Extremist Attacks During Rio Olympics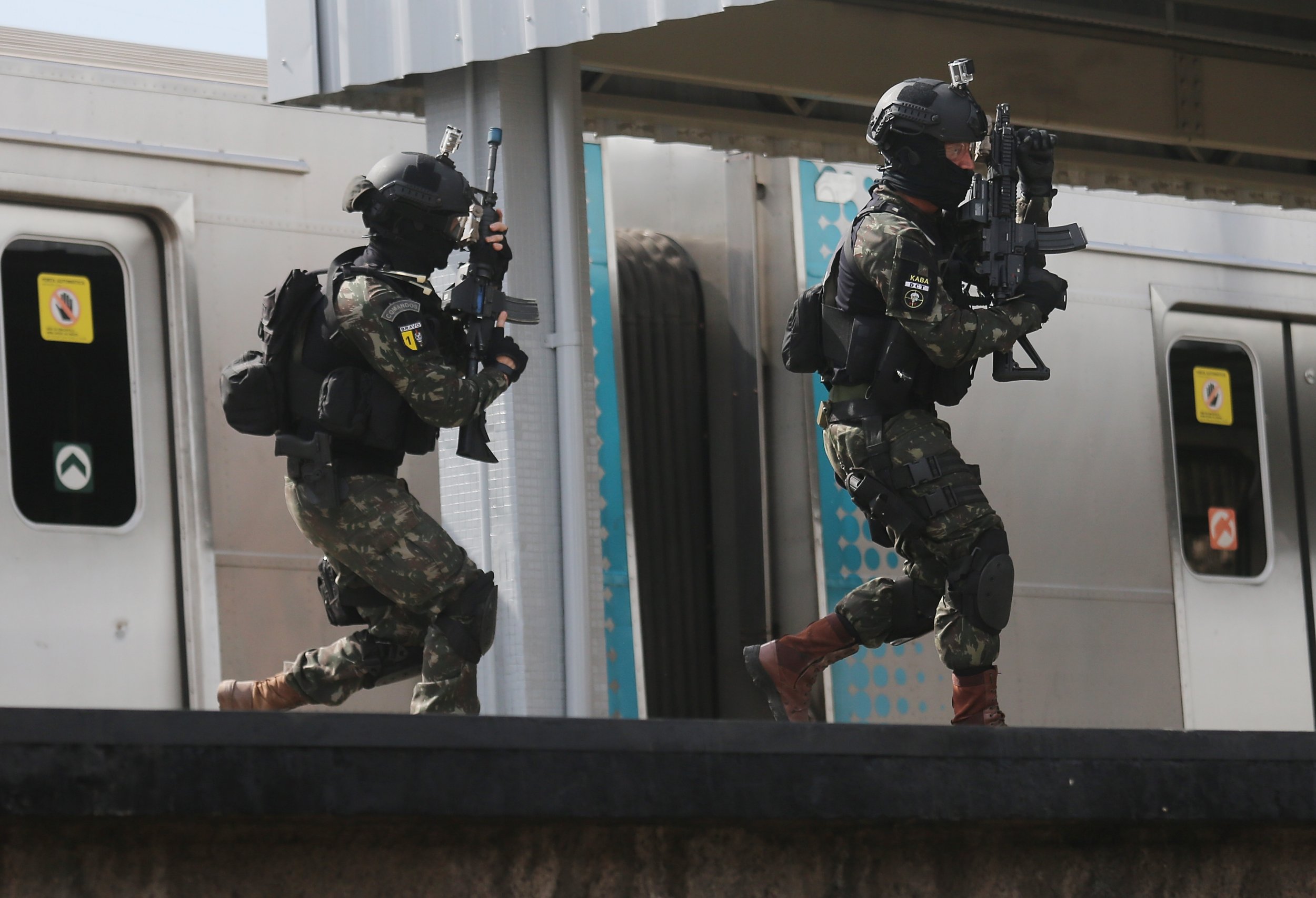 Brazilian police have arrested a group suspected of preparing extremist acts during the 2016 Olympics in Rio de Janeiro, less than three weeks before the Games begin, the Brazilian government said Thursday.
Brazilian Justice Minister Alexandre de Moraes told journalists Thursday that authorities detained ten suspects in connection with extremism and plots against the country planned to take place during the Olympics, in what is the biggest global sporting spectacle. Police made the arrests in the southern states of Sao Paulo and Parana.
Brazilian news site GloboNews reported that the suspects were linked to the Islamic State militant group (ISIS), but this could not be immediately verified. Authorities have increased security measures at the Games after a truck attack in Nice left 84 people dead last week. Additional security cordons, friskings and roadblocks have been ordered, according to Reuters.
The arrest comes after the first public declaration, by a group naming itself "Ansar al-Khilafah Brazil," of allegiance to ISIS leader Abu Bakr al-Baghdadi. "If the French police cannot stop attacks on its territory, training given to the Brazilian police will not do anything," the group said on the encrypted messaging app Telegram.
The Olympics are set to begin on August 5 and will last for two weeks. In April, the country's counter-extremism chief Luiz Alberto Sallaberry said that the security threat to Brazil had increased, based on new intelligence that a greater number of Brazilian nationals were sympathizing with the group.
Last month, ISIS issued a recruitment call for Spanish and Portuguese speakers, or "brothers and sisters," to join its translation team as the group prepares to increase its propaganda around the summer games.
"Dear brothers and sisters, we are in need of brothers and sisters who can speak either Portuguese or Spanish to help us on our project in'shaa Allah. If you speak one of those languages and you are willing to join our translation team please Wickr me," the message read, referring to the encrypted messaging service, according to the Terrorism Research and Analysis Consortium (TRAC).
ISIS has also created a "Nashir Portugues" channel on Telegram alongside its other propaganda outlets for supporters of various nationalities. In this channel, the group is using Portuguese hashtags to reach out to this new audience ahead of the Olympics, such as #ReportagemFotografica (Photo report), #EstadoIslâmico (Islamic State) and #CalifadoPT (Caliphate PT).