You Can Now Stay in 'Breakfast at Tiffany's' Iconic Manhattan Brownstone
New York City has provided the backdrop for countless movies and TV shows, with Breakfast at Tiffany's among the most iconic.
The 1961 movie, based on the novel by Truman Capote, gave us the enduring image of Audrey Hepburn as the ubiquitous Holly Golightly, dressed in her signature long black gloves, a string of pearls and a classy up-do.
Hepburn starred alongside George Peppard, as Paul Varjak, in a cast that included the characters Rusty Trawler and Sally Tomato.
When not gazing into the window of the jewelers, Golightly entertained and haphazardly dressed at her modest apartment, which featured a bathtub for a sofa.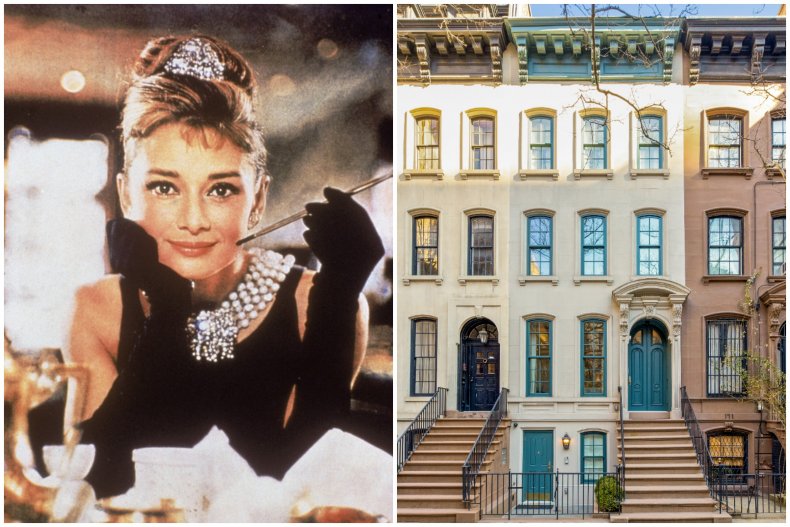 Numerous shots see her exiting and entering the grand entrance, with an olive-green door, elegant steps and striped awnings on each window.
While the interior of the apartment is said to have been shot at a Hollywood studio, the exterior is located at 169 East 71st Street.
The grand residence is now available to rent through luxury vacation rental site Inspirato, with sumptuous interiors worthy of Golightly herself.
They've aptly called the building the "Hepburn," with the description saying: "On the Upper East Side, Hepburn is a luxe, four-bedroom brownstone whose exterior was featured in one of cinema's most iconic films."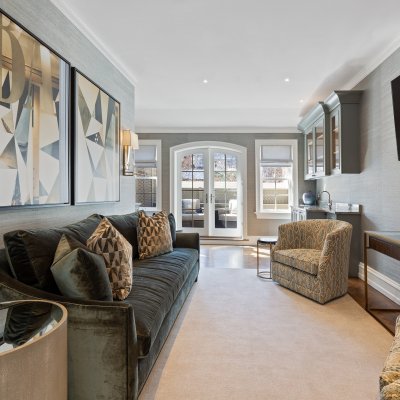 Built in 1910, the five-story building features numerous fireplaces and high ceilings, as well as a solarium. The 4,465-square-foot brownstone boasts four-beds, four-and-a-half baths, has a garden patio, two terraces, a wine cellar and a library.
It was previously two duplexes, but it seems the current owners have converted it back into a single family residence. It sold for $7.4 million in the mid-2010s, with Asher Alcobi of Peter*Ashe Real Estate, quoted that year by Today, saying: "Any time they had a street scene, the house was featured.
"The house is on the tourist tour of the Upper East Side."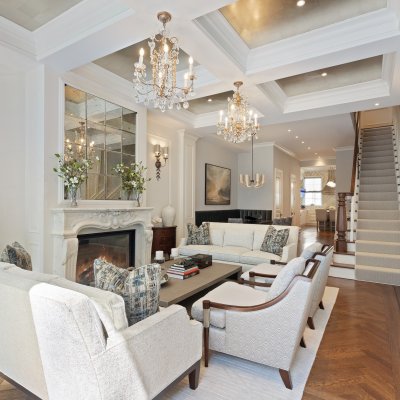 The Hepburn is available to rent via the Inspirato website, which offers two options. Inspirato Pass holders can stay at the location as part of a $2,500 flat monthly fee, while Inspirato Club members will need to pay a nightly fee on top of their $600-a-month subscription.
The classic film celebrated its 60th birthday earlier this year, after being released in cinemas on October 5, 1961, sparking a wave of nostalgia and celebration from fans.
Hepburn was tipped for an Oscar for her role as the flitty socialite, but lost out on the Best Actress in a Leading Role to Sophia Loren.