Brett Ratner Sues Rape Accuser for Libel Amid Hollywood Sexual Harassment and Assault Scandals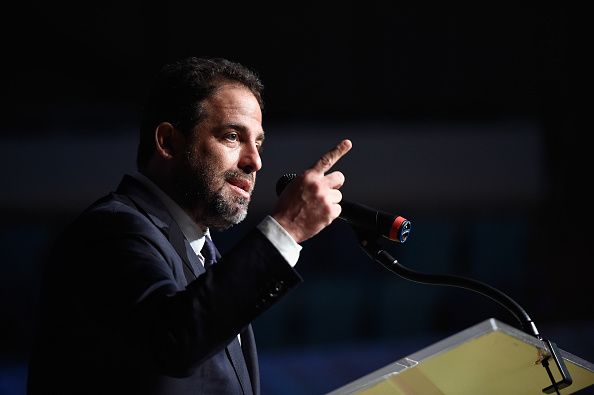 Filmmaker Brett Ratner claims in a lawsuit that a woman made "deliberately false and malicious accusations" of rape, filed just hours after the Los Angeles Times published a story with the accounts of six other women who have accused Ratner of sexual harassment or misconduct.
According to the lawsuit, the woman posted on Facebook on October 20, saying that Ratner "was a rapist on at least one night in Hollywood about 12 years ago" when he "preyed on me as a drunk girl [and] forced himself upon me." The complaint demanding a jury trial was filed on Ratner's behalf by the attorney Eric Seitz in federal court in Hawaii.
Ratner—whose list of films includes The Revenant, Rush Hour and X-Men: The Last Stand—claimed not only that the woman's "statement is entirely false, fabricated, and fictional," but also that it was published "with knowledge of its falsity, maliciously, and with the intent to harm [Ratner's] reputation and standing."
As such, the filmmaker is alleging that the statements are "libel per se," causing him to suffer "emotional distress, worry, anger, and anxiety" and "injuries to his personal and professional reputations." He has requested damages, attorney and other legal fees and any "further and additional relief as the court deems appropriate and just."
The filing came the same day the L.A. Times revealed separately that six other women—including actresses Olivia Munn (The Newsroom, X-Men: Apocalypse), Jamie Ray Newman (Catch Me If You Can, Game of Assassins), Katharine Towne (What Lies Beneath, Mulholland Drive) and Natasha Henstridge (Species, The Whole Nine Yards)—had spoken out about alleged sexual harassment and misconduct by Ratner. Henstridge described a night in the early 1990s when she said Ratner blocked her from exiting his apartment and forced her to perform oral sex. Munn recalled a day on the set of After the Sunset when she delivered food to Ratner's trailer on the promise that it would be empty but instead found him there insisting that she stay, she claims. She said he was holding a shrimp cocktail in one hand and "furiously masturbating in the other." The attorney Martin Singer vehemently denied the accusations on Ratner's behalf.
Related: Who is Brett Ratner? Olivia Munn among women accusing filmmaker of sexual harassment or misconduct
The allegations against Ratner follow those of sexual harassment and assault against Harvey Weinstein and, subsequently, several other men in Hollywood and other industries, including James Toback, Bob Weinstein, Roman Polanski, Oliver Stone, Roy Price, Ben Affleck and Kevin Spacey.
The L.A. Times reported later on Wednesday that Warner Bros. was severing ties with Ratner, who in a statement said he had chosen to distance himself. "I don't want to have any possible negative impact to the studio until these personal issues are resolved."
Warner Bros. wasn't the only company to question its ties with Ratner on Wednesday. "We are deeply troubled to learn about the accusations against Brett Ratner," a spokesperson from Playboy Enterprises said in a statement about the man who had been slated to direct a Hugh Hefner biopic. "We find this kind of behavior completely unacceptable. We are putting all further development of our projects with RatPac Entertainment [of which Ratner is co-founder and CEO] on hold until we are able to review the situation further."
Seitz, who filed the defamation complaint, did not immediately respond to Newsweek's request for comment.