Bank of England 'Will Cut Interest Rates' To Cushion Brexit Blow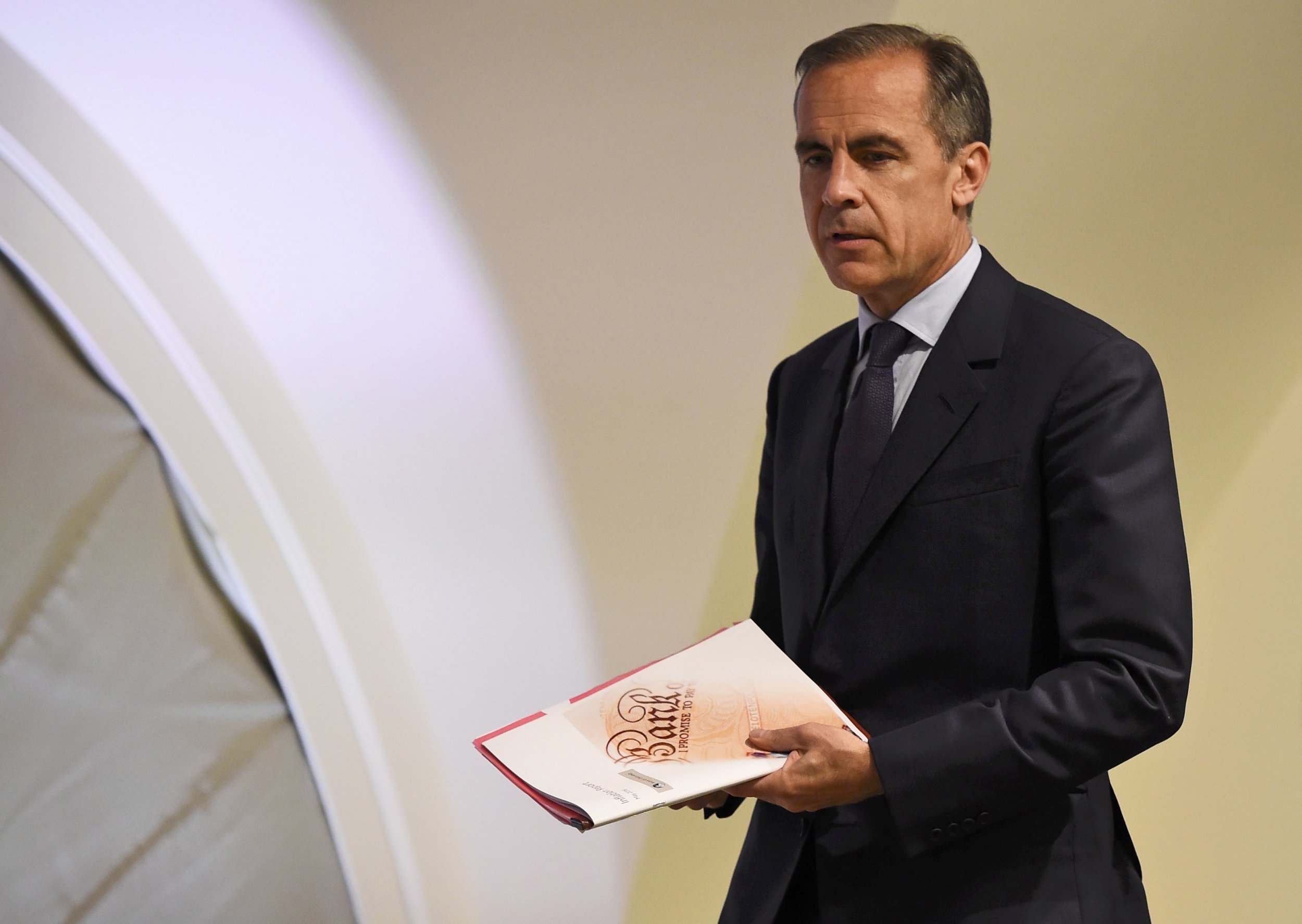 Bank of England Governor Mark Carney says interest rates may be cut further after Brexit as economic outlook deteriorates in the U.K.
Carney said the Bank of England is prepared to cut interest rates below their record low of 0.5 percent and confirmed that "some monetary policy easing" may be required over summer.
Carney hinted at a further rate cut as early as the next meeting of the Monetary Policy Committee on July 14. Other measures, such as quantitative easing would also be considered by the bank, he said.
If interests rates are cut this summer, it will be the first time since March 2009.
Carney said the Bank of England has already taken steps to bolster the capital held by commercial banks, after the 2008 crisis showed that they were not carrying enough.
Banks have raised over £130 billion of capital, and have large amounts of liquid assets, he says.
"The Bank of England has a plan," he assured the public. "The relationship between uncertainty and big economic decisions is something we can calibrate and we have the advantage of being able to anticipate the outcome of the referendum."
During his statement, he talked about a weathervane in the Bank of England which was installed in 1805, to help the bank handle the economy.
When the wind blew from the east, ships could come up the Thames, in London, so merchants would need credit to buy goods. When it came from the west, credit should be withdrawn.
Carney calls it a "Regency-era forecasting model" that helped the bank provide stability. "Today, the economy is more complex, and our forecasting models are a little less reliable," he said.