Will There Be a Snap U.K. General Election?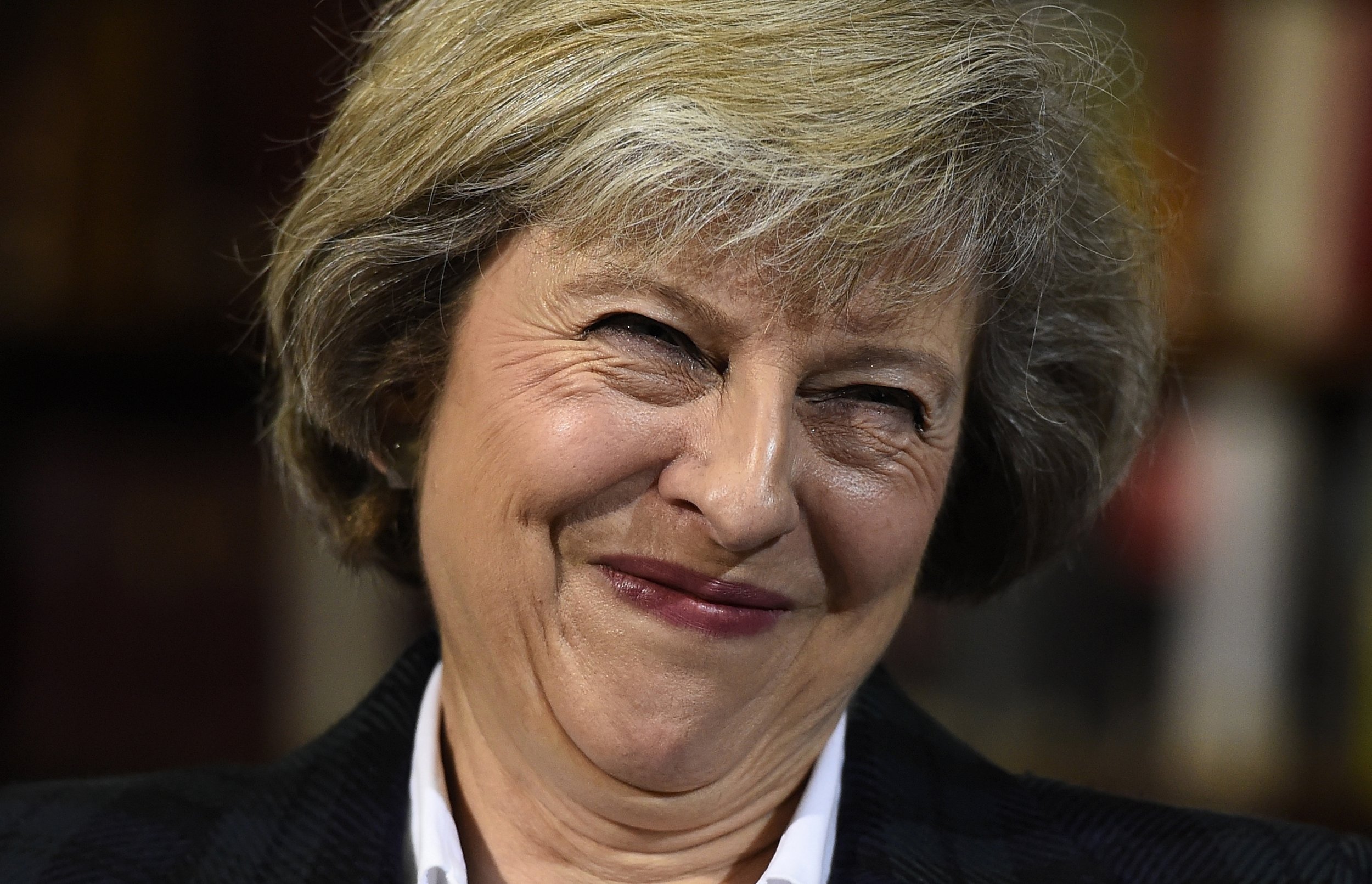 Election fever is sweeping the U.K. Fresh from telling the government that we would be better off outside the European Union after 43 years of membership, new polling suggests the majority of the British public are also clamoring for an early general election.
The next general election is technically due to take place in May 2020, and while there has been much speculation around the possibility of a return to the polling booth much sooner than this date, there are a number of reasons why this seems unlikely, albeit not impossible.
Firstly, two of the leading candidates vying to succeed David Cameron as prime minister, Theresa May and Michael Gove, have made it clear they do not intend to hold an early election. At their campaign launch events, both answered direct questions from the assembled media making it clear that there would be no early dissolution of parliament.
That should really put an end to the question. It would, however, be remiss not to explore the other reasons why, even if the new prime minister wanted to hold an early election, it would be extremely difficult.
From a legal perspective, it is no longer very easy for the prime minister to decide on a whim to hold an early election. In 2011, the Fixed Term Parliament Act was introduced. This piece of legislation means that general elections are set in stone every five years. Other than repealing the law, there are two ways of getting round this strict timetable. First, if more than two thirds of all MPs vote to call an election, and second, if a specific motion of no confidence is passed in the government and nobody else forms a government and wins a vote of confidence within 14 days. Holding a snap election is therefore constitutionally challenging.
The new prime minister might decide to chance his or her arm should they feel the Labour Party is in a state of disarray. The Conservative Party has considerable challenges right now but arguably Labour is in an all-out crisis. Over the past week, 65 members of the shadow team resigned and 75 percent of the party's MPs signed a vote of no confidence in their leader, Jeremy Corbyn. However, Corbyn retains support among the party's membership, which ultimately decides on the leader. Labour were wiped out in Scotland in last year's general election (they currently have one parliamentary seat). Given how far away the traditional working class base of Labour voters are from the leadership of the party on issues such as welfare and immigration, the party could well lose a substantial number of seats to the U.K. Independence Party in its heartlands of post-industrial northern towns were an early election held.
If the new prime minister were inclined to try and push for an early election, he or she would have to be certain that their party would actually win the most number of seats. The Conservatives won an overall majority of 12 in 2015. This included huge gains in areas of the country previously dominated by the Liberal Democrats, a party that is very much pro-European in its outlook. In the south west of England, for example, the Conservatives took 15 parliamentary seats from their former coalition partners. Given many swing voters in these particular areas might be willing to vent their anger at the Conservative government's decision to hold a referendum on the EU, there could be a scenario where the party loses the gains it worked so painstakingly hard for in the 2015 election. Polling that bore this out would kill off any thoughts of a snap election.
Even if the government negotiated their way around the Fixed Term Parliament Act, the Labour Party had an unelectable leader and the data showed that the Conservatives were likely to hold or increase their majority, money could be a major blocker. Elections are notoriously expensive both for the country and the political parties. In 2015, well over £100 million of taxpayers' money was spent administering the general election. The Conservatives managed to raise £28 million in 2014 to finance their campaign. Given this amount and the fact that many of the party's supporters spent considerable sums backing both sides of the referendum contest, financing an early election campaign could put a quick end to any talk of a further general election before 2020.
Finally, it is clear that in an uncertain post Brexit world, the next prime minister will want to demonstrate that Britain is open for business. That means making tough but hugely important decisions such as encouraging investment in new gas and nuclear projects, agreeing to a third runway at Heathrow airport, a mass housebuilding programme and boosting British exports. An early general election would potentially delay these decisions and send an enormous shiver down the spines of anyone looking to do business in the U.K.
Nick Faith is the director of Westminster Policy Institute, a political and media consultancy.