Britain Has 'Work to Do' On Brexit: Danish Prime Minister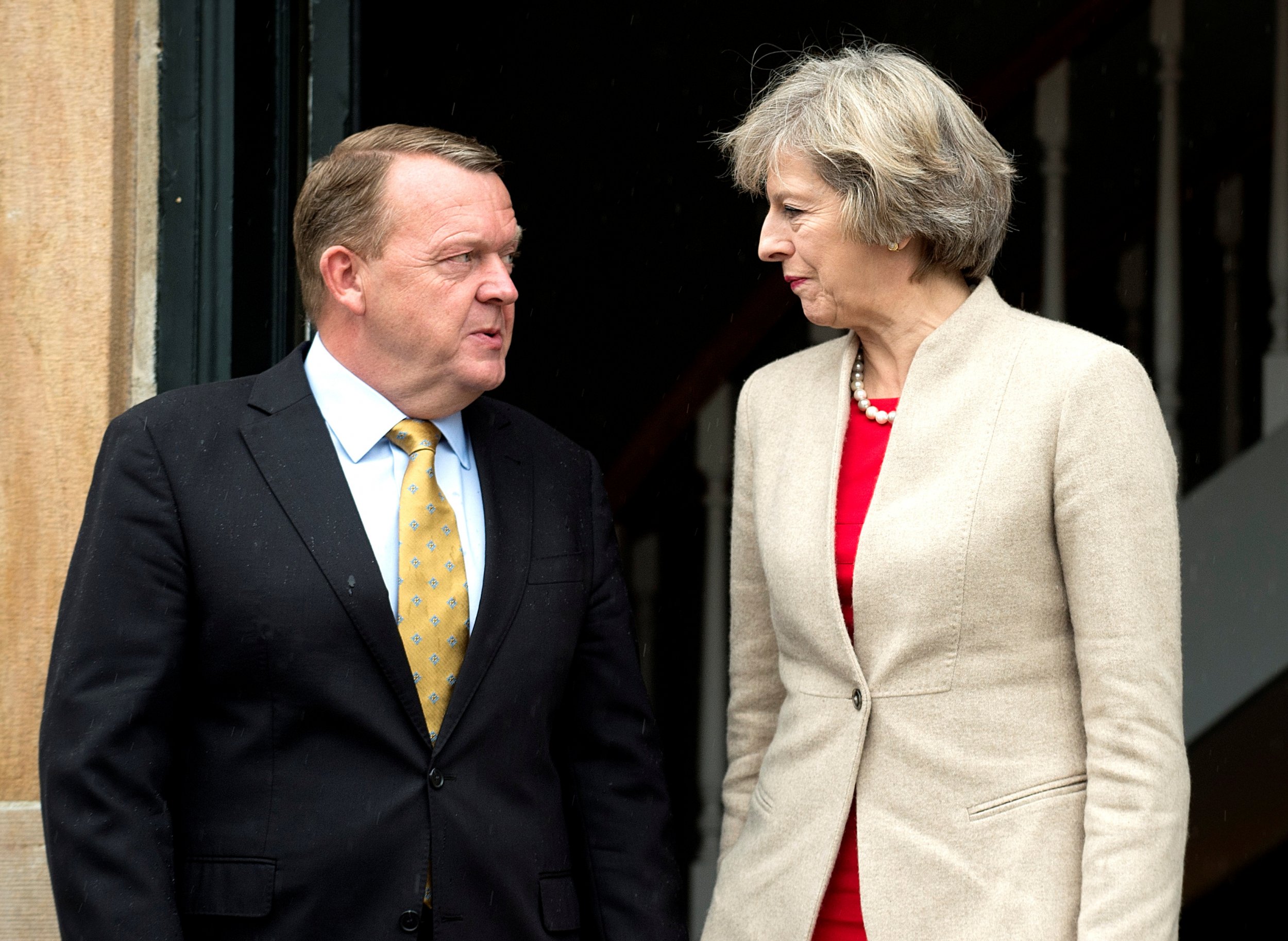 The Danish prime minister Lars Løkke Rasmussen has warned that Britain has "quite a lot of work to be done" on its Brexit strategy after meeting with Theresa May.
The two leaders met on Monday in May's first bilateral with an EU leader after declaring at her party conference last week that she would trigger the Article 50 EU exit mechanism in March.
But speaking to Bloomberg after the talks, Rasmussen said: "It appears as if there's quite a lot of work that needs to be done in the U.K. before there's a clear view of what the British want."
The British government is "putting in some efforts to identify what kind of relationship they want," Rasmussen said. But the U.K.'s partners "can't move ahead until the U.K. has done this work," he added.
May also met with Dutch Prime Minister Mark Rutte in a round of meetings with so-called "like minded allies." Denmark and the Netherlands have traditionally been British allies in EU debates, as the countries hold similar positions on a range of issues like economic liberalization.
But May is finding herself isolated in advance of the negotiations as other states pull together and hold the line that she will not be allowed single market membership without accepting the free movement of people and the EU's other core principles.
The position was repeated on Monday by Rutte, who warned May that the rules of the EU's single market were not a "selection menu."
"I hope it can be a smooth and orderly departure," May told reporters in Denmark. "That is in the interests of Britain but I think it's in the interests of all other European countries as well."