U.K. Immigration 'Broken' As Migration Targets Missed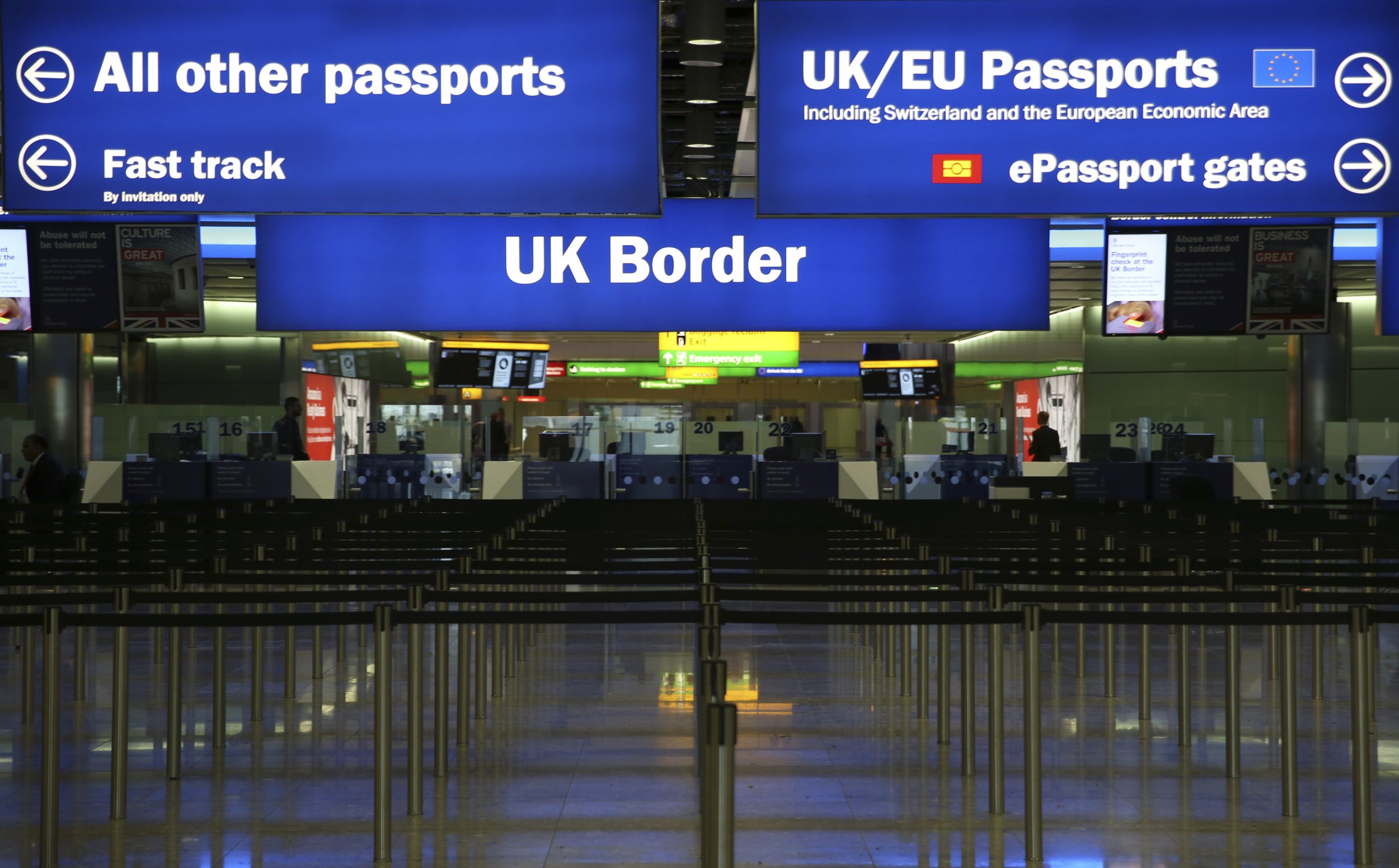 Britain's immigration system is "broken" and "not working for anybody," according to a report, as fresh official figures exposed the gulf between government migration targets and reality.
Quarterly figures from the Office for National Statistics (ONS) released Thursday showed net migration, a measure of the number of migrants entering the country minus those leaving, remains well above the "tens of thousands" former prime minister David Cameron promised to reduce it to in 2010, at 327,000 in the year to March 2016.
The ONS said the number, a reduction of 9,000 on the previous year, showed no statistically significant change.
Also released Thursday, a report written by the think-tank British Future said that the vote to leave the European Union on June 23 was for many voters "a vote of no confidence in the government's ability to manage migration."
The report said that Brexit presented a chance for a "comprehensive review of immigration policy." It called on the U.K. government to involve the public in the review as far as possible, and also to make more effort to extol the benefits of immigration.
The report stressed that negotiations over the future of the freedom of movement of people between Britain and the EU would be a crucial issue.
"There is political and public support for more highly skilled migration to fill skills gaps in our industries," the report said. "But low-skilled immigration flows will be a more contested area during Brexit negotiations."
But Brexit-backing politicians who hoped that leaving the European Union would be a silver bullet for slashing immigration should take note of the figures for EU and non-EU migrants released by the ONS.
Where the net migration into the U.K. of EU citizens was 180,000, the net migration of non-EU citizens, who tend to be higher-skilled, was 190,000, despite increasingly inhospitable British government policy toward non-EU nationals who want to live and work in the U.K.
The figures released Thursday do not cover the period following the Brexit vote, and therefore reflect the condition of immigration to Britain when its EU membership was unchanged.