EU's Martin Schulz Casts Doubt On U.K. Free Movement Deal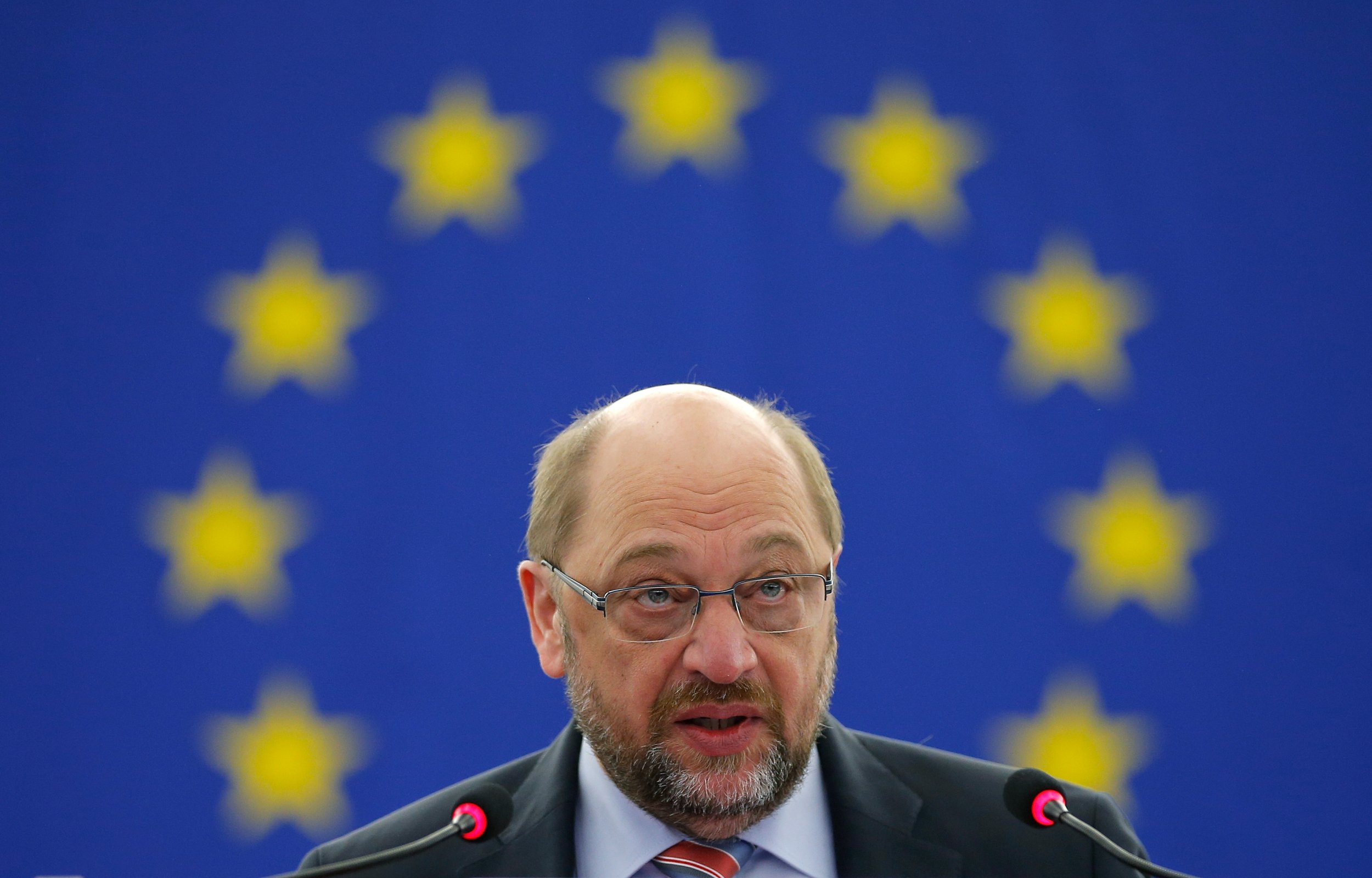 The European Parliament would likely veto any U.K.-EU Brexit deal that granted Britain both single market membership and controls on freedom of movement, the parliament's president has warned.
Speaking at the London School of Economics European Parliament President Martin Schulz said: "On free movement, I see a clear majority in the European Parliament for insisting that the fundamental freedoms are inseparable; i.e. no freedom of movement for goods, capital and services, without free movement of persons."
"I refuse to imagine a Europe where lorries and hedge funds are free to cross borders but citizens cannot. I cannot accept any hierarchy between these four freedoms," Schulz added.
The comments are a blow to some on both sides of Britain's Brexit debate who would like to see the U.K. retain a similar level of access to the single market while gaining some control over the free movement of people, allowing it to reduce the number of EU citizens entering the country.
Chuka Umunna, the Labour MP and a former "Remain" campaigner, said this week that Britain "must be a member of the Single Market," but also that "We need an alternative to free movement as we know it." If Schulz's assertion is right, such an arrangement would likely not be voted through the European parliament.
Elsewhere in his speech, Schulz said that "the best possible deal with the EU is membership of the EU," and that any other arrangement would need to include "trade-offs."
He also urged Theresa May to trigger the "Article 50" EU exit mechanism as soon as possible. "The longer the U.K. waits to take this step, the more entrenched the respective positions risk becoming," he cautioned.
Schulz added: "What we can't afford to do now is to press the pause button on EU activity when it is in the midst of a migration and refugee crisis, when it must plan its financial framework for the coming years, when it must complete the economic and monetary union."
He warned, too, that waiting too long to trigger the two-year process would mean Britain would face European Parliament elections in 2019 at the same time as it was leaving the bloc.