Brexit: Nigeria's Buhari Regrets Cameron Resignation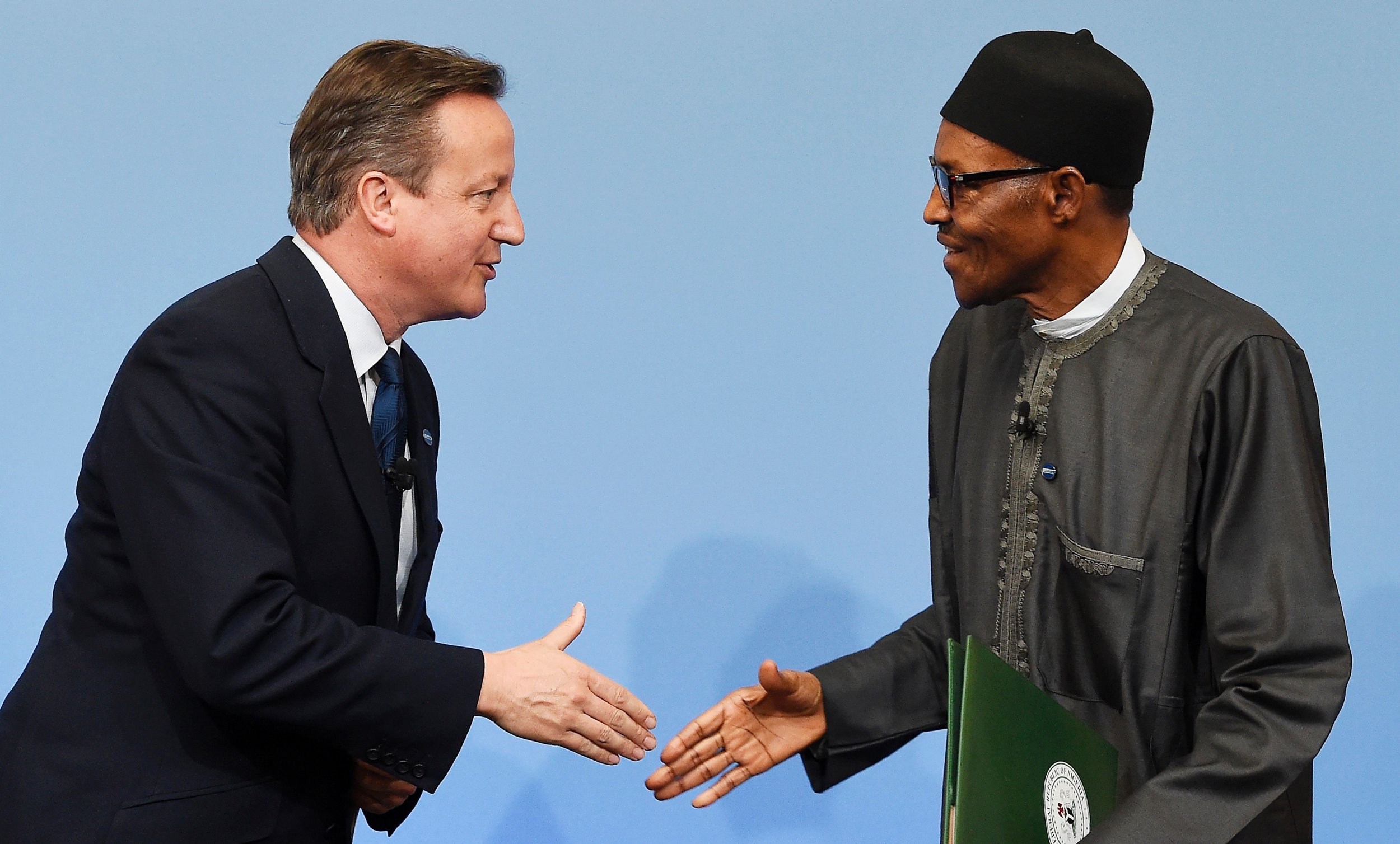 Nigeria's President Muhammadu Buhari expressed his regret at the resignation of David Cameron, who stepped aside as British prime minister on Friday.
Cameron's decision—which followed the U.K.'s decision to vote to leave the European Union—was "a demonstration of courage by a democratic leader who respects the will of the people, even if he didn't agree with their decision," Buhari said in a statement released by his spokesman on Friday.
The Nigerian president hinted at his country's dissatisfaction with the result, saying that he hoped the West African country could enjoy "greater cooperation and consolidation of shared interests" with the U.K. "despite the outcome of the referendum."
Cameron, who was first elected in 2010 and returned to office in 2015, led the Remain campaign in Britain's referendum on the EU. But in a surprise victory, the Leave side—led by Conservative MP Boris Johnson—polled 52 percent to the Remain side's 48 percent, leaving the U.K. in the unprecedented situation of having to negotiate its exit from the continental bloc. Following the result on Friday morning, Cameron announced that he would step down by October, saying that the country needed "fresh leadership" to take charge of its new course.
The decision in favor of a Brexit is likely to have economic consequences for the U.K. The value of sterling plunged overnight on Thursday to a more-than-30-year low and the London stock exchange also plummeted upon opening on Friday morning, though both the currency and market recouped some of their losses by the end of Friday.
Nigeria, a former British colony, has a close relationship with the U.K. Bilateral trade is currently valued at around £6 billion ($8 billion) and the U.K. was the biggest source of foreign investment in Nigeria in 2015, ploughing $3.6 billion into Africa's largest economy.
Nigeria's economy is currently enduring a slump, largely due to the global fall in oil prices; the economy has contracted for the past two quarters and warnings have been sounded that it could slip into recession. The country's oil production has also been cut from 2.2 million barrels per day (bpd) at the start of 2016 to around 1.6 million bpd, largely due to attacks on oil infrastructure in the Niger Delta by militant groups.
Buhari attended an anti-corruption summit in London in May, which was hosted by Cameron. The British prime minister was heard on camera prior to the summit describing Nigeria as "fantastically corrupt," to which Buhari said he would not demand an apology but rather the return of stolen Nigerian assets hidden in the British financial system.