Niger Delta Avengers Deny Ceasefire with Nigerian Government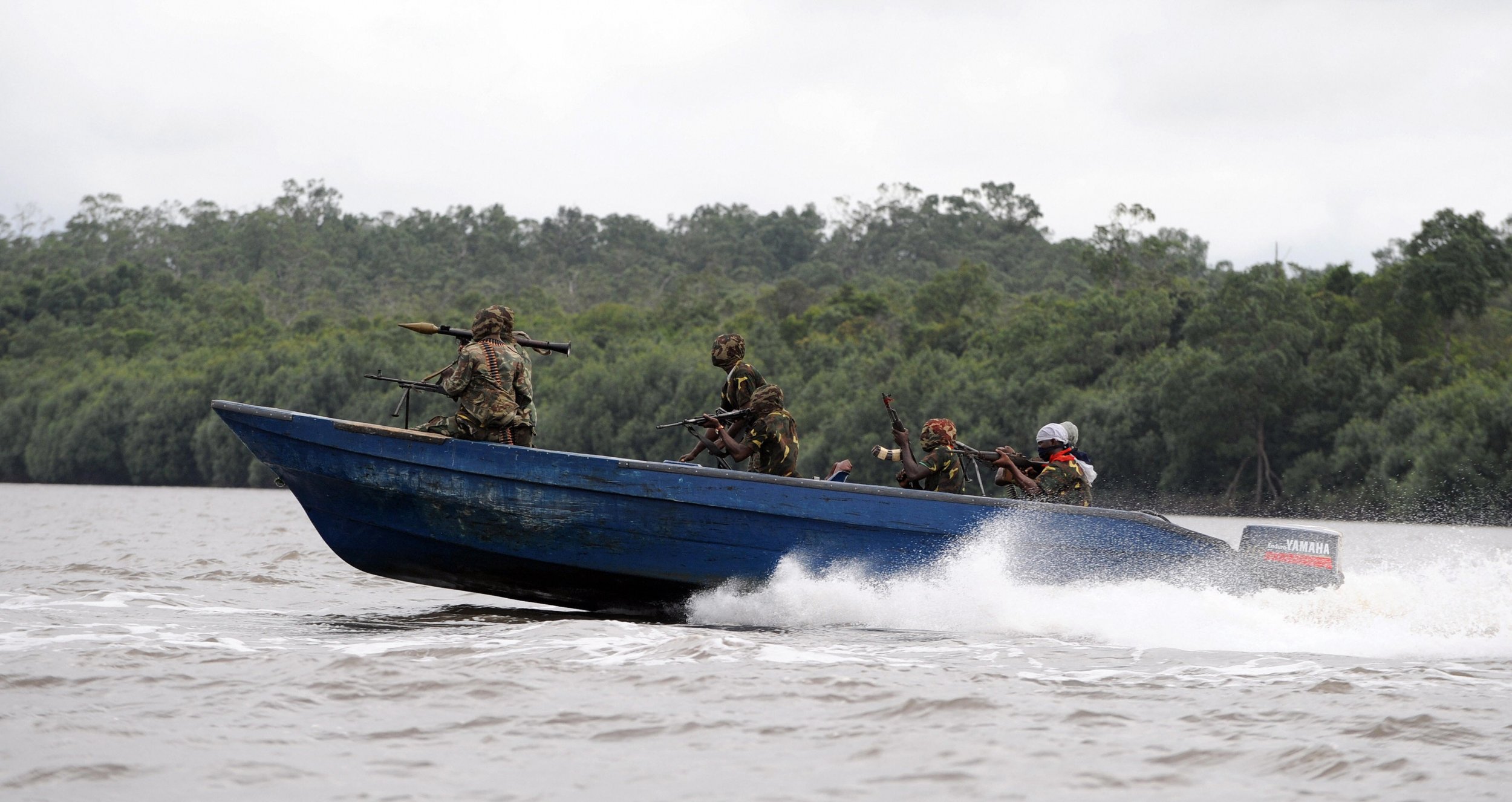 The Niger Delta Avengers (NDA) have again disavowed a purported ceasefire with the Nigerian government.
The militant group, which has carried out attacks on oil pipelines and infrastructure in the oil-producing Niger Delta region since February, announced via its Twitter feed Tuesday: "The NDA High Command never remember [sic.] having any agreement on ceasefire with the Nigeria Government."
Nigerian Petroleum Minister Emmanuel Ibe Kachikwu has said that the government is willing to negotiate with the NDA and other militant groups, who want a greater share of the West African country's oil wealth. Kachikwu said earlier in June that the Nigerian military would scale down its activities in the Niger Delta in a bid to clear a path for peace talks. Nigerian President Muhammadu Buhari has vowed to engage with the grievances felt by communities in the Niger Delta.
An unnamed official in Nigeria's petroleum ministry confirmed to Reuters on Tuesday that a one-month ceasefire had been agreed with militants in the Niger Delta, including the NDA, but the Nigerian government has made no official announcement of such a deal being in place. A former militant group, the Movement for the Emancipation of the Niger Delta (MEND)—which led an insurgency in the region in the mid-2000s—has also urged the NDA to negotiate with the government, but the latter group has denounced the former and accused it of selling out to the government.
The rise of the NDA has had a dramatic impact on the oil output of Nigeria, traditionally Africa's biggest oil producer. Nigeria is currently producing around 1.6 million barrels per day (bpd), down from 2.2 million bpd at the start of 2016, and has slipped behind Angola as the continent's top producer.