U.K.'s Tolerant Reputation 'Under Threat' Post-Brexit Due to Racial Inequality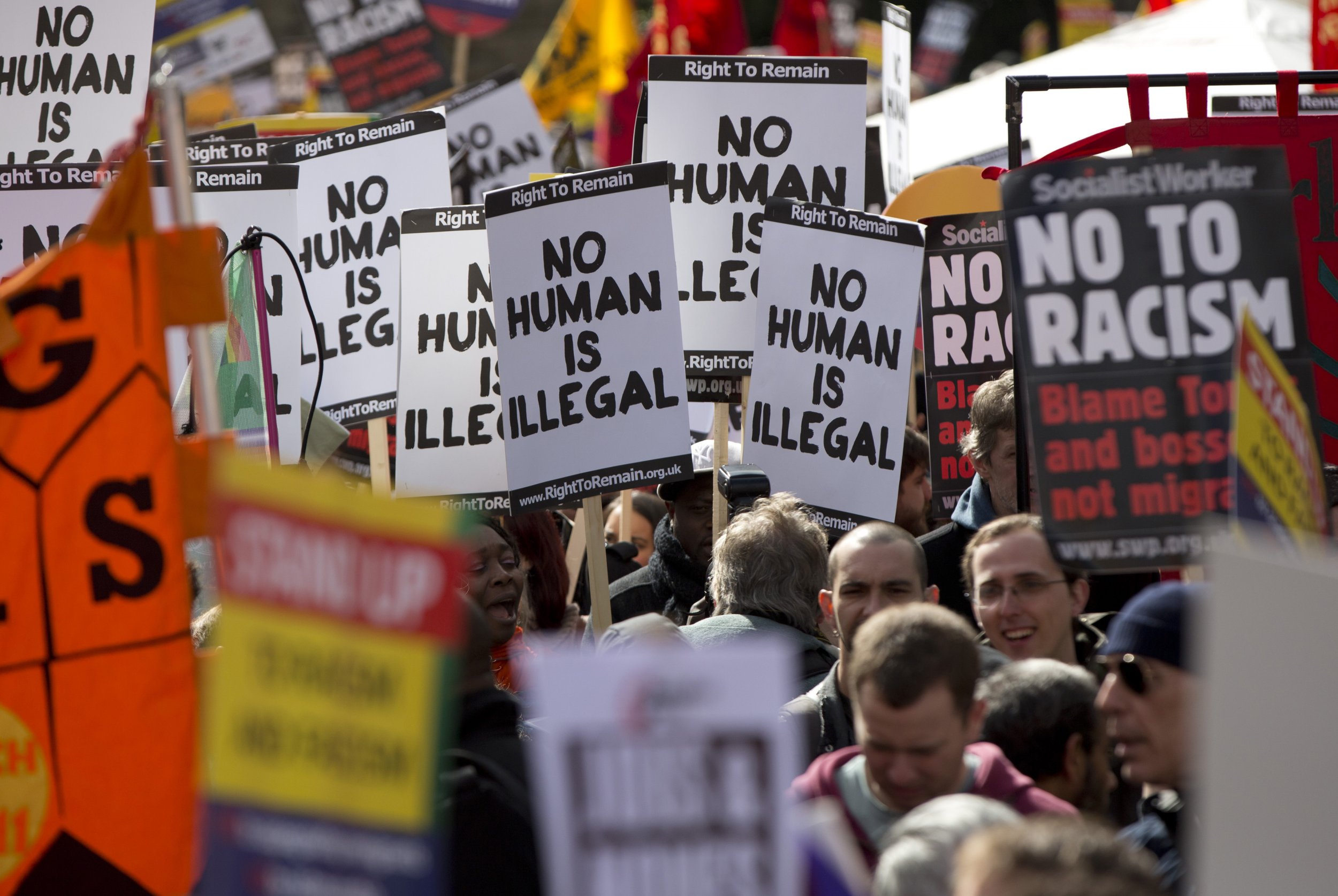 The U.K.'s tolerant image is facing its "greatest threat for decades" in the wake of Brexit, according to a report that warns of entrenched racial inequality in the country.
The report by the Equality and Human Rights Commission, titled Healing a Divided Britain and released Thursday, concludes that: "Divisions in our society have also been highlighted since the referendum on UK membership of the European Union.
"A spike in racism and hate crime in England and Wales following the vote suggests that, in some areas, a minority of people with racist attitudes have used the result to legitimize racism and hate crime."
The committee's chair, David Isaacs, writes in his introduction that, "Our nation's hard-worn reputation for tolerance is arguably facing its greatest threat for decades." As well as noting the rise in reported crimes since the referendum, the report identifies wide-ranging examples of challenges faced by ethnic minority people in Britain. These include inequalities in education, healthcare and treatment by police and other authorities. The report found that:
Permanent school exclusion for black Caribbean and mixed white/black Caribbean children in England is around three times the exclusion rate for all pupils.
Over the last five years, the number of young ethnic minority people in the UK who are long-term unemployed has almost doubled, whereas for young white people it fell slightly.
Ethnic minorities in police custody in England and Wales are significantly more likely to be physically restrained than white people.
This final example has been highlighted recently in protests by the Black Lives Matter movement, whose U.K. arm staged disruptive "shutdown" demonstrations earlier this month to draw attention to the deaths of black and ethnic minority people in police custody.
The report calls for a "comprehensive and co-ordinated" strategy from government to address racial inequality, in contrast to the present approach which is, the commission finds, divided into "silos."
"Public money currently spent on separate activities could be used more efficiently and with greater impact if this work were brought together," the report says, "For example, we will not make sustainable progress in reducing the ethnic minority employment gap unless we address the educational attainment gap."
Chuka Umunna, the black Labour MP and race equality campaigner, said on Twitter that the report demonstrated the "need for change in our country."