Five Questions Theresa May Must Answer on Brexit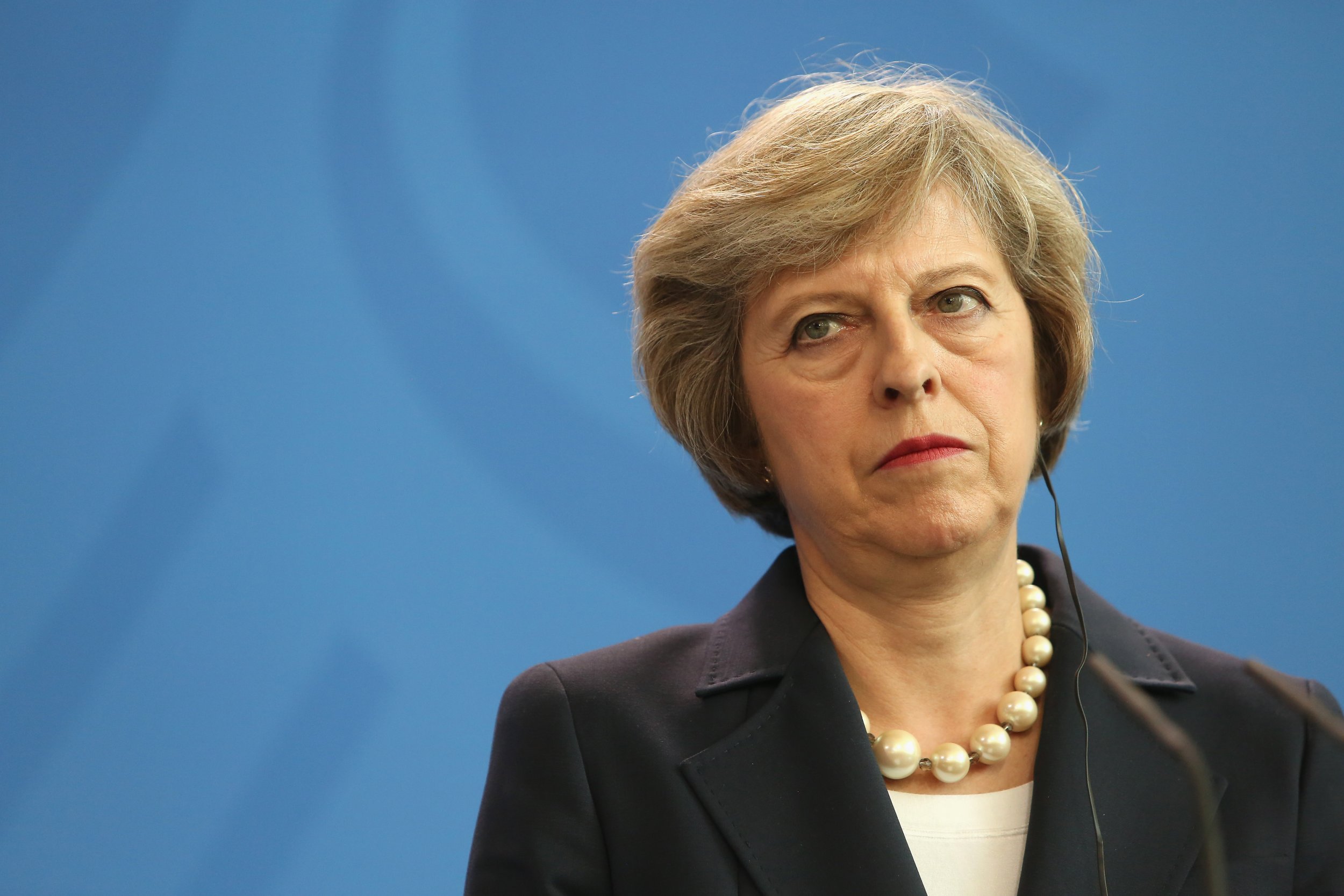 British Prime Minister Theresa May is hosting a Cabinet meeting at her country retreat on Wednesday, reported to be a "brainstorm" on Brexit. For the sake of Britain's future, that's hopefully not the sort of "brainstorm" familiar to plenty of office workers, which is code for "we don't have a plan but are pretending that's an opportunity to be creative."
May, for her part, said in a statement that "Brexit means Brexit," which was useful for anyone who has been living in an antique diving suit at the bottom of the English channel since June and hasn't heard her say that before.
But plan or no, British voters are still far from sure what Brexit is likely to look like. Here are five key questions that must be answered:
What's the future of free movement?
The free movement of people, a pillar of the EU single market that allows almost any citizen of one EU country to live and work in any other, was at the center of the EU referendum debate. On both sides, it was strongly felt that a big driver for those who voted to leave the bloc was the chance of cutting low-skilled immigration from other EU states. The British government is likely to be keen to secure substantial changes on this issue in its renegotiation.
The question is: how far will they go, and what will they trade for it? The Center for European Reform's John Springford has argued that the EU's dealings with other non-member nations show that it's unlikely to grant substantial access to the single market without the U.K. accepting largely unfettered free movement, and public suggestions by EU figures have largely agreed.
The answer could involve how much the government is willing to sacrifice Britain's services industries for the sake of curbing migration. Britain could negotiate a tariff-free trading agreement in goods without including free movement, for example, but that would seriously hamper British firms providing services to the EU.
What's shaking in the City?
The City of London, Britain's financial services powerhouse, currently enjoys a strong international position; it's seen by U.S. and Asian banks as a hub from which they can operate in a range of territories, including the EU.
To keep that status, it would need to keep its "passporting" rights, whereby firms authorized in the U.K. can operate throughout the European Economic Area (EEA). Plenty of other EU countries wouldn't mind seeing Britain lose that to gain a competitive edge for their own finance hubs, and keeping it will likely come with a price. So is the government making this a top priority, or is it happy to bargain it away?
And, if the City is hit by Brexit, what's the plan for keeping it competitive? Will the government take this chance to dramatically deregulate the sector? Is it looking to drive the creation of new products or services, such as trading in the Chinese Renminbi?
Will there be a spy exodus?
Europol, the EU's law enforcement agency, is considered a boon to national police forces in helping them fight crime across borders, particularly extremism—something former Home Secretary May knows well.
But, as the Financial Times's Tony Barber has pointed out, if the U.K. wants to remain part of Europol (perfectly possible outside of the EU), it will probably have to sign up to new regulations that give the European parliament more control over Europol's work. Will it do so?
What happens to the remain-gions?
That's the "regions that voted Remain," if it isn't obvious. By which I mean London, Scotland and Northern Ireland.
May, mindful of the danger of a second Scottish independence vote, has said she's prepared to listen to any Scottish proposal for its desired terms on a new EU deal. But is that listening as in "listening and agreeing" or more, "politely nodding along while not really listening"? And how closely will Scotland's new Brexit minister, freshly appointed by First Minister Nicola Sturgeon, be involved in talks?
In Northern Ireland, the loss of single market access and farming subsidies threatens to shatter a fragile economy, while new border arrangements between the north and south could prove politically disastrous. How will May mitigate this, and how will she fend off renewed calls for Irish unification?
London's mayor Sadiq Khan has repeatedly insisted the capital city must have its own seat at the negotiating table. Will it get one? And what will it have the right to speak on?
How long will it all take?
It's in the government's interests to paint Brexit as quick and simple. The implication is that the article 50 exit mechanism will be triggered next year, followed by a two-year negotiating process.
But this two-year process is only on the terms of a withdrawal treaty. Ideally, the separate but related process of negotiating a future relationship would be completed at the same time. In practice, it's likely to take longer: Britain is only just building up two of the three government departments responsible for establishing its future place in the world—the international trade department and the Brexit department, which will join the foreign office in managing British policy overseas—and it will likely need to seek unanimity among the other 27 EU member states, some of whom are a little miffed at the decision to leave.
What is a realistic timetable for all negotiations to be completed? And how does the government plan to mitigate the uncertainty in the meantime?