Brexit Would Be 'Political Self-Destruction,' Says David Miliband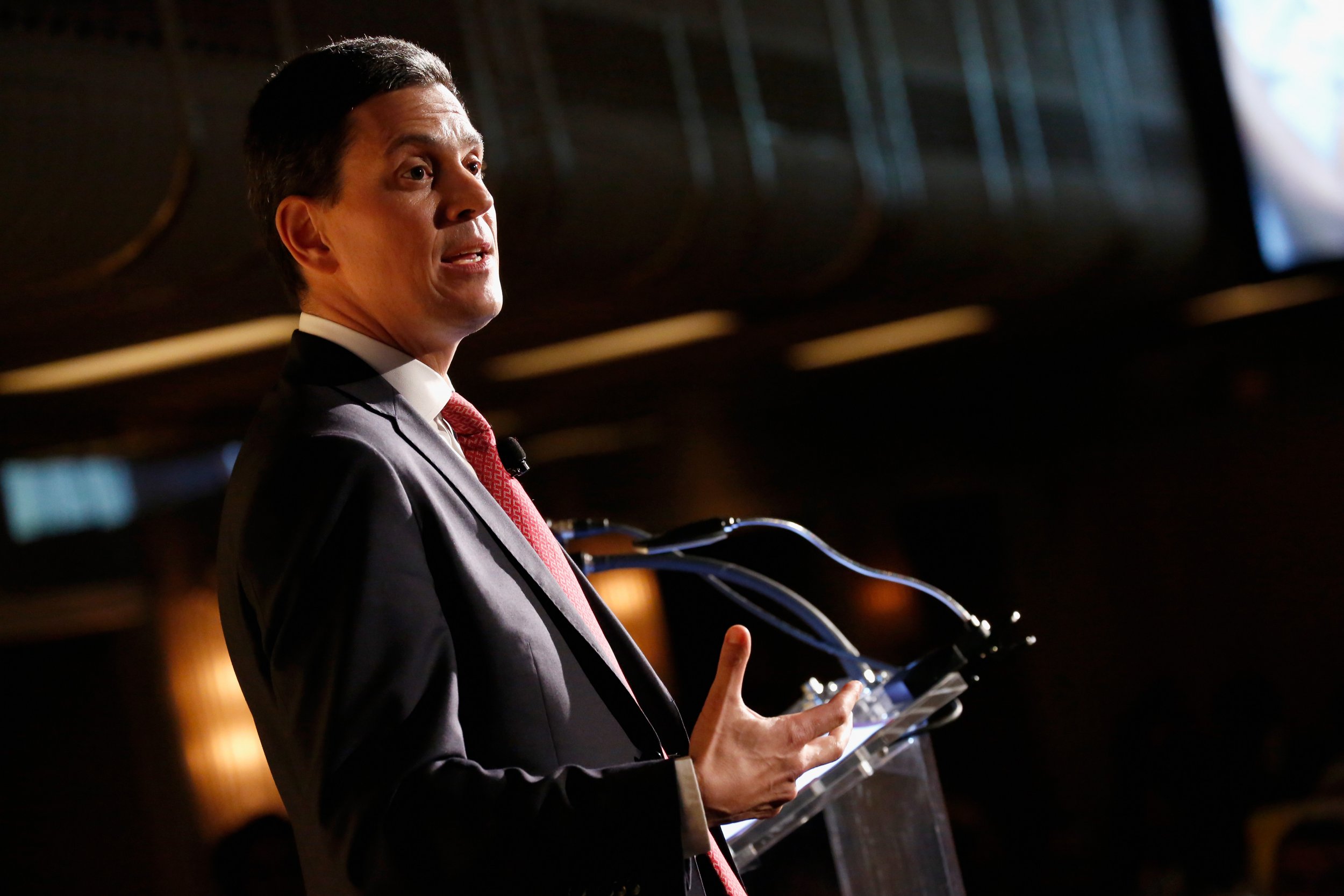 Former British foreign secretary David Miliband has warned that the U.K. would be contributing to the destruction of the international order if it votes to leave the European Union.
Miliband, who was defeated by his brother Ed in the Labour leadership contest in 2010, wrote in the Guardian on Tuesday that Brexit would be an act of "unilateral political disarmament" and would see the U.K.'s position in the international order greatly reduced. The U.K. leaving Europe would be "an unprecedented act of political self-destruction" and would threaten to have a domino effect on Britain's relations with other international partners, including the U.S. and China, said Miliband, now the head of humanitarian agency the International Rescue Committee.
"No nation in human peacetime history has voluntarily given up as much political power as we are being invited to throw away on June 23," said Miliband, referring to the date of the U.K.'s referendum on membership of the EU. "The British question is not only one of what we get out of Europe. It is also one of whether we want to shore up the international order, or contribute to its dilution and perhaps even destruction."
Miliband's intervention is likely to shore up the belief of eurosceptics that the pro-EU side are exaggerating the possible consequences of leaving the EUv. Brexit campaigners such as London mayor Boris Johnson have accused their opponents of running a "Project Fear" in a bid to scare voters into opting to remain in the EU.