Brian Laundrie $20K Reward for Tips Won't be Paid Until His Capture
Boohoff Law P.A. has offered a $20,000 reward for information leading to the arrest of Brian Laundrie. Laundrie is sought by police as a person of interest in the disappearance and subsequent death of his fiancée, Gabby Petito.
The law firm has said it will pay the reward after investigators confirm that the information on Laundrie led to his capture, the SUN North Port reported.
"We believe by offering a reward, it may help law enforcement get answers and bring justice for Gabby," said Kate Shakira, an employee of the firm's North Port office, according to WZVN-TV. "We have been in touch with law enforcement about this reward."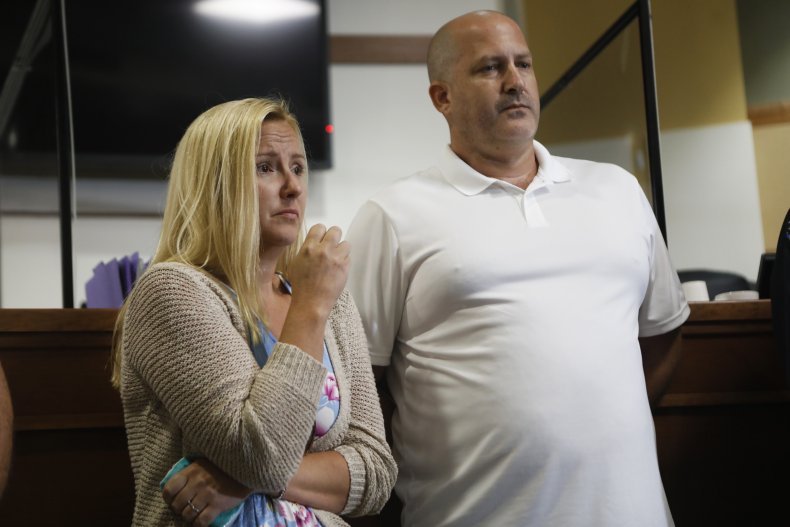 On Thursday, the FBI announced that an arrest warrant had been issued for Laundrie by the U.S. District Court of Wyoming.
"While this warrant allows law enforcement to arrest Mr. Laundrie, the FBI and our partners across the country continue to investigate the facts and circumstances of Ms. Petito's homicide," FBI Denver Special Agent in Charge Michael Schneider said in a Thursday news release. "We urge individuals with knowledge of Mr. Laundrie's role in this matter or his current whereabouts to contact the FBI."
The warrant said law enforcement officials should arrest Laundrie if they locate him. They are then to bring him to a U.S. magistrate judge "without unnecessary delay."
The court issued the warrant after a grand jury indictment alleged that he "knowingly ... used one or more unauthorized access devices ... with intent to defraud" between August 30 and September 1. The alleged devices included a debit card and the personal identification numbers for two Capital One bank accounts.
The indictment said that Laundrie "obtained things of value aggregating to $1,000 or more during that period, which affected interstate commerce."
Petito's family reported her as missing on September 11 after Laundrie returned home from a weeks-long road trip in the couple's van without her, on September 1. The last time the family heard from Petito, she and Laundrie had been visiting Grand Teton National Park in Wyoming.
Her body was discovered on September 19. Two days later, the FBI ruled her death a homicide following an autopsy.
A major search is underway for Laundrie, who hasn't been seen since September 14. Laundrie's family reported him as missing on September 17.
His parents told police that he said he was going hiking in the 24,500-acre Carlton wildlife reserve near the family's Sarasota County home in Florida.
Newsweek contacted Laundrie's attorney, Steven Bertolino, for comment.