A body discovered by investigators searching for Brian Laundrie has been described as unrelated to the manhunt.
The FBI has confirmed that the body is part of an ongoing investigation, but has no relation to the Brian Laundrie case.
WSOC9 reporter Dave Faherty tweeted on October 11: "Breaking Watauga County- just got this from the FBI-'The body discovered along the Blue Ridge Parkway on Saturday is part of an ongoing investigation.
"At this time, there is no evidence to connect or any reason to believe it is related to the search for fugitive Brian Laundrie.'"
The National Park Service (NPS) confirmed the unidentified body was found on Saturday afternoon, close to the Yadkin Valley Overlook, off the Blue Ridge Parkway.
The cause of death remains unknown at present.
Newsweek has contacted the NPS Investigative Services Branch and the North Carolina State Bureau of Investigation for updates about this case.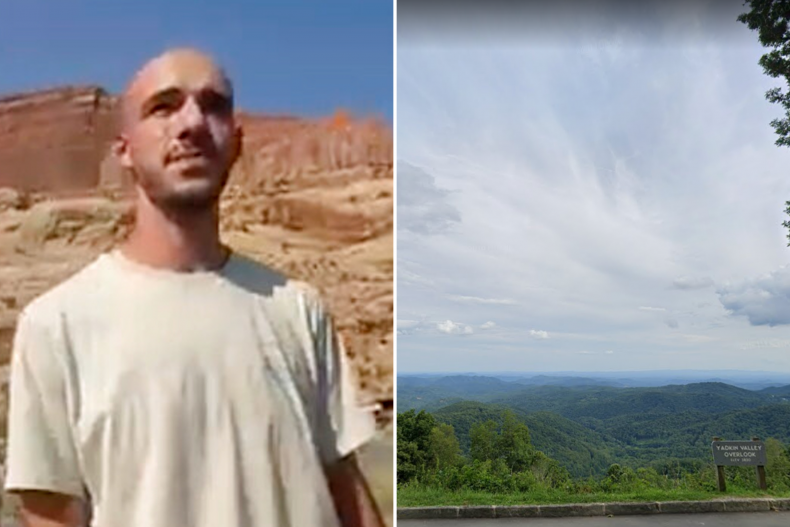 The search for the missing Laundrie continues.
Laundrie, 23, disappeared in September, days before his former fiancé Gabby Petito's body was discovered found close to Wyoming's Grand Teton National Park.
The pair were traveling cross-country by car during the summer before she disappeared at the end of August.
Laundrie returned home to his Florida home alone at the beginning of September.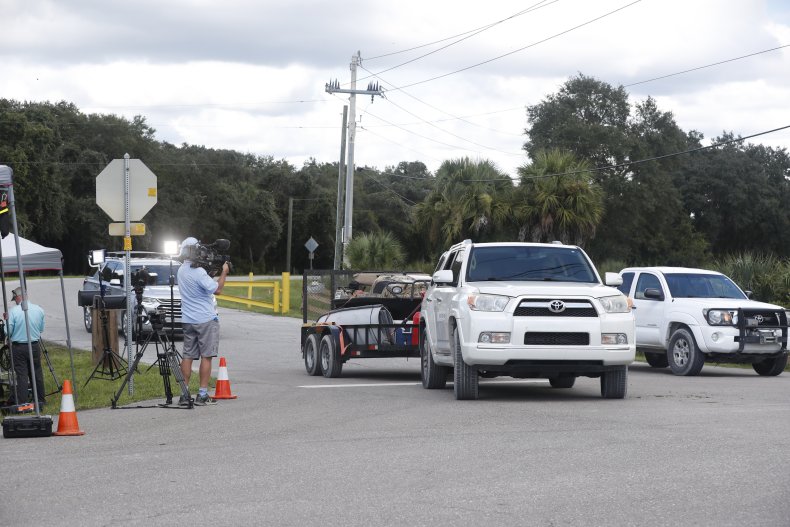 Petito's family reported her missing on September 11, while her remains were found on September 19.
Police have stated Laundrie is a "person of interest" in the death of Petito.
A three-week manhunt concentrated in the Florida nature reserve has so far failed to discover the missing man.
A North Port police spokesperson is reported to have said searches will continue at the Carlton Reserve.
An attorney for the family of the missing man has suggested the natural vanishing stretching of the 24,500-acre wetlands could assist the manhunt.
NBC New York reported Laundrie lawyer Steve Bertolino as saying: "It seems the water in the preserve is receding and certain areas are more accessible to search."
However, one of the most well-known people assisting with the search has been forced to end his involvement.
Duane Lee Chapman, aka Dog the Bounty Hunter, has returned to Colorado while his team remains on the search in Florida after reportedly sustaining an ankle injury.
Tensions are through to remain high between the two families at the center of the mystery.
Petito's mother, Nicole Schmidt, stated last week she believes Laundrie "knows everything" about her daughter's final few days.
She told Fox News: "I always say he's the key. He's the key to the puzzle. We believe he knows everything."