Bride Backed for Why She's Planning to 'One-Up' Her Sister-in-Law's Wedding
A bride refusing to tone down her "fancy" wedding to appease her jealous sister-in-law is being backed online.
Sharing her dilemma on Reddit, 29-year-old user u/latenightswithreddit explained that she has an older brother called "Adrian," aged 35.
The pair grew up in a "middle class family," and Adrian is now a self-taught software engineer who makes decent money. In 2022, he married his 28-year-old girlfriend Heather. Latenightswithreddit doesn't dislike Heather, but said she is spoiled.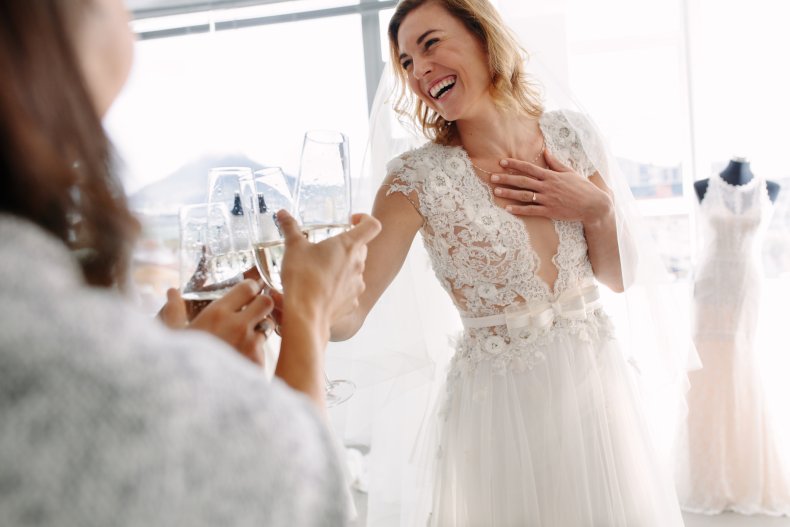 The average cost of a wedding in 2022 was $30,000 (including the ceremony and reception), according to The Knot's 2022 Real Weddings Study.
"She's the type that loves to brag about all the expensive stuff her husband bought her and their wedding was pretty extravagant," the poster wrote.
"She still loves to talk about how it was the most amazing wedding she's 'ever been to.'
"My brother is kind of wrapped around her finger but it never really mattered until now," she explained.
Latenightswithreddit recently got engaged to her boyfriend of four years. Her 34-year-old fiancé owns a successful business and is financially well off.
"He grew up 'less-than' [and] he loves to spend his money on things him and his family could only dream about before," the poster continued.
"One of those things is, of course, our wedding. He wants to go all out and hired a somewhat well-known wedding planner to arrange everything. Honestly, I'm pretty excited."
The poster never planned for such a "luxurious" wedding, describing the whole thing as a "fairytale." However, her sister-in-law is unhappy with her plans.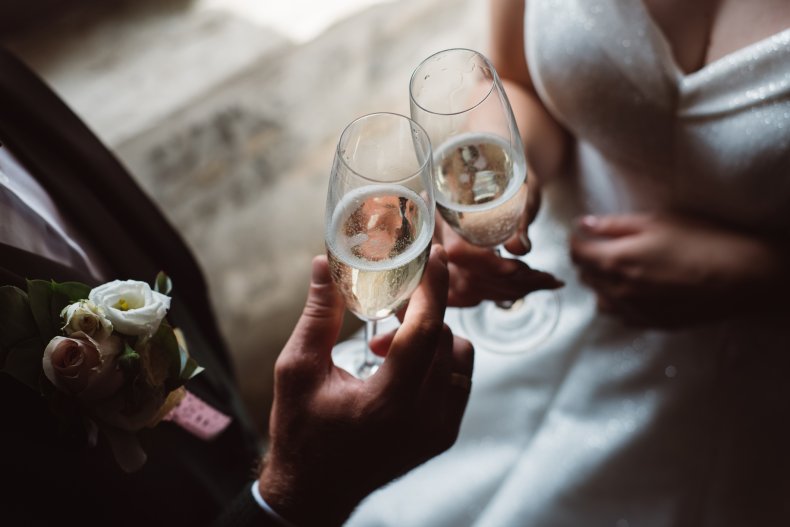 At a family gathering, Latenightswithreddit, Heather and her mom were talking about the upcoming nuptials. When Heather realized how extravagant the poster's wedding will be, she became upset.
"I could see Heather go pale and then extremely red in the face. She was quiet for the rest of the night," the poster wrote.
"The next day Adrian called me and said that Heather was extremely upset and felt like I was trying to one-up her wedding.
"She said I was trying to 'upstage' her because I never expressed desire for a 'fancy' wedding before," Latenightswithreddit added.
Her brother asked her to "tone" the ceremony down, but Latenightswithreddit refused, laughing at the request.
"A few hours later Heather calls and she starts yelling at me, repeating mostly the same stuff, saying she knew I was always jealous of her and I'm only with my fiance because he's rich and I want to rub it in her face," the poster wrote.
"That made me snap and I said 'if you're that obsessed with money maybe you should have married someone else instead of my brother, if anyone's jealous of someone it's you,' she screamed at me and started crying before hanging up."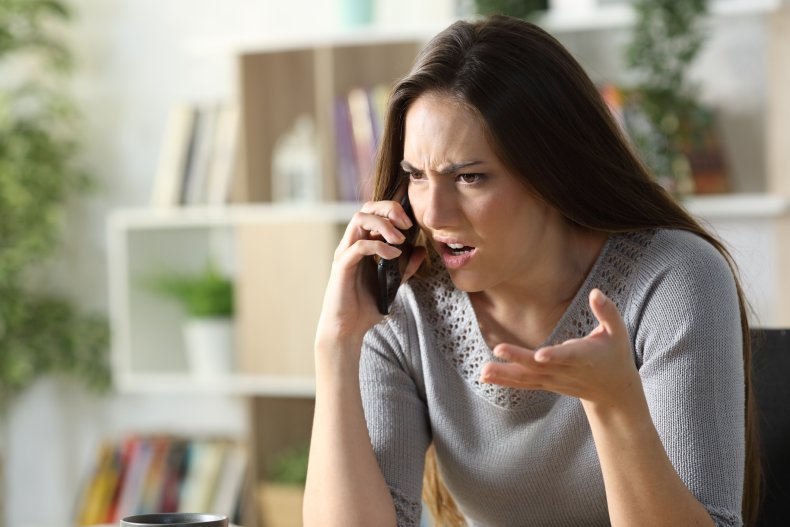 After the phone confrontation, Adrian called Latenightswithreddit "an a******" for insinuating Heather shouldn't have married him.
Although her parents agreed that Heather's behavior was unacceptable, they chastised the poster for "being too harsh." They asked her to lower her wedding budget to keep the peace.
"I don't want to. My fiance definitely doesn't want to. But I don't know if that makes me an [a******] or not?" Latenightswithreddit asked.
Reddits unanimously supported the poster, with her story receiving almost 8,000 upvotes and over 2,000 comments.
How to Cope With a Jealous Family Member
Florence Ann Romano—a personal-growth strategist and author of Build Your Village: A Guide to Finding Joy and Community in Every Stage of Life—told Newsweek that it's normal to be envious. However, there is an acceptable and unacceptable way to handle jealous feelings.
"Jealousy is a tricky feeling to navigate. It creeps in and grabs us when we least expect it, and certainly is an icky feeling, to say the least," Romano said.
"Remember: a feeling is never wrong, but our reaction to a feeling can be."
If you find yourself in a jealous rage, Romano recommends taking a moment to check in with yourself and your emotions.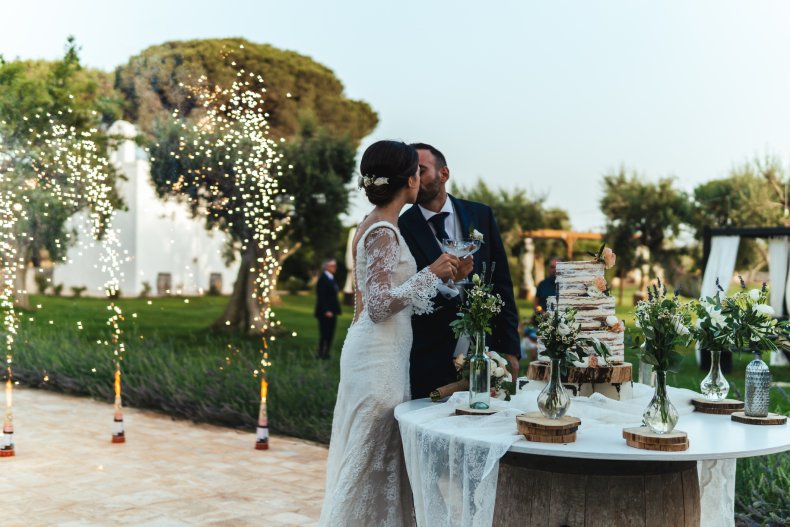 "While you may wish or desire to have certain things you don't, it's never appropriate to shame someone that does, or make them feel bad for enjoying their life and the things or experiences in it," Romano said.
"If you have nothing nice to say, it's best to zip the lip. Not every thought or feeling you have needs to be expressed."
'Is This Girl Delusional?'
Reddit users were unimpressed with Heather's behavior, with Yayitselizabeth calling her "a whiny baby."
"Who the hell does [your sister-in-law] think she is to demand you plan your wedding around her ego," posted Environmental_Art591.
"It's because that wedding was the highlight of her life and she felt like no one could outshine her and now you are doing just that," wrote RavenLunatyk.
"Is this girl delusional?" asked lavender_belle.
"I can't believe people actually think so highly of themselves that they believe others are planning major life events around them or based on them. It's really pathetic."
"How much you want to bet that Heather shows up in a white lace, floor-length cocktail dress?" joked FloMoJoeBlow.
Mubadger suggested: "Increase the budget for your wedding every time she complains about it."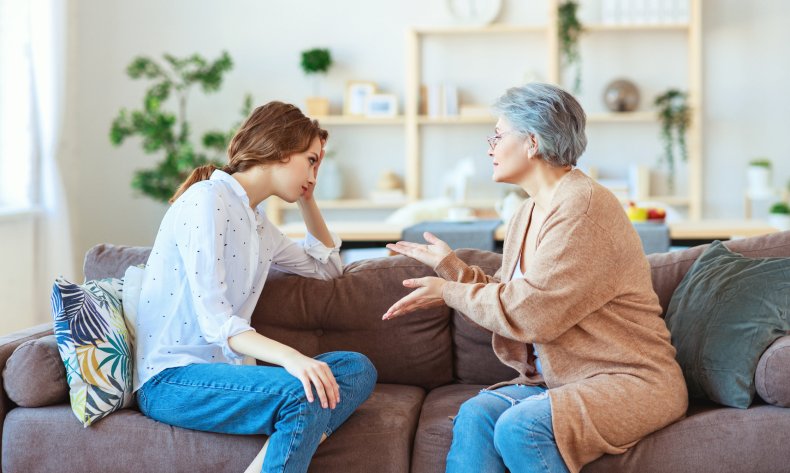 Other users slammed Latenightswithreddit's parents for enabling Heather's attitude, with Curioys-One4595 writing: "Bad behavior should not be appeased. It should be ignored or called out, depending on circumstances.
"Shame on your parents and brother for being mad at the unwitting boat rocker."
Adorable_Tie_7220 agreed, writing: "Your parents are being ridiculous. Why on earth should you appease her? She is acting like a toddler."
No_Hour_8963 warned the poster that this likely wouldn't be a one-off incident, and urged her not to surrender to Heather's theatrics.
"She's like the kid in the grocery store screaming for candy," she commented.
"If you give in, the tantrums will never end."
Newsweek reached out to u/latenightswithreddit via Reddit for comment. We could not verify the details of the case.
If you have a family dilemma, let us know via life@newsweek.com. We can ask experts for advice, and your story could be featured on Newsweek.