Bride's Best Friend Applauded Over Response to Sister-in-Law Who Wore White
A bride's best friend has been applauded for exacting sweet revenge on a guest who wore white to the wedding.
In a Reddit post upvoted more than 14,000 times, a user posting as 27dressesinmaine who claimed to be the bride, wrote about how the guest was forced to change outfits after an unfortunate "accident" involving her closest pal.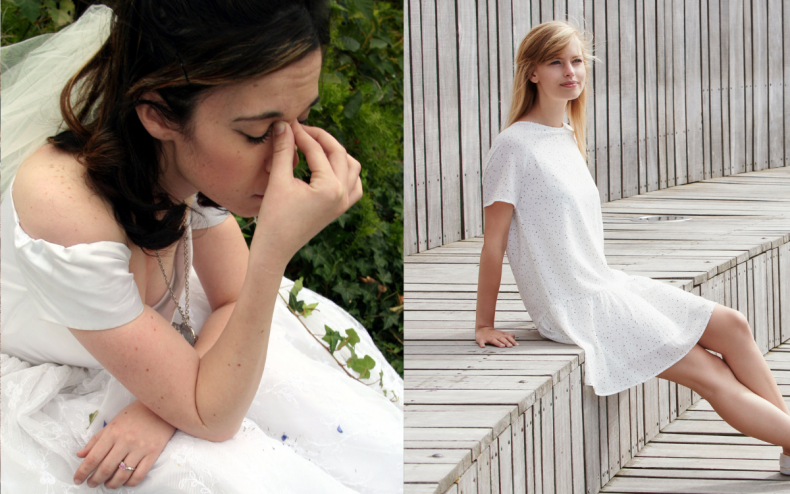 The guest in white also happened to be the bride's future sister-in-law, with her family later demanding the best friend be removed from the wedding. The bride, however, refused to bend to this, much to the delight of thousands of Redditors.
Attending a wedding as a guest dressed in white has traditionally been viewed as something close to a cardinal sin in the world of nuptials, but times are beginning to change.
In a survey of 2,000 Americans conducted by OnePoll on behalf of Minted, one in five respondents felt the idea of the bride wearing a white dress was dated.
Wedding planner Mark Niemierko told Newsweek that, while wearing white is considered a "big no-no," there have been some celebrities who have helped change perceptions around the practice.
"We've had a lot of different celebrity-driven trends around wearing white over the years. Thankfully some, like David Beckham wearing a white suit, have been short lived," he said. "However, Pippa Middleton wearing white at the wedding of Prince William and her sister Kate Middleton was significant. She looked great."
Niemierko, who oversaw James Corden's nuptials, said: "Prior to that, if a bride had said to me all her bridesmaids were going to wear white, I would have been shocked. Absolutely no way. But since then, to a degree, anything goes with bridesmaids."
Despite a perceived loosening of this unwritten rule, in his 18 years of experience, Niemierko still thinks that it is "frowned upon" in polite society.
"There are two life events that people really make an effort to attend and, regretfully, the other is your funeral. So there is a lot of pressure and focus on the bride," he said.
"Disney has portrayed this whole 'princess thing' and, for many brides, that's their wedding day, and for someone stealing the limelight by doing something like turning up in white would definitely be frowned upon."
The bride posting in the viral Reddit post described her 22-year-old sister-in-law Alice as a "total brat" who "always has to be the center of attention." That is why she turned up to their wedding in a "lacy white dress."
"If you told me she picked this out of a wedding catalog, I would've believed you," the bride wrote. She said she became "visually annoyed" during a cocktail hour hosted between the wedding and main reception, especially when some guests began assuming the sister was her husband's ex.
That was when the bride's best friend, Marie, stepped in. Walking over to Alice with a glass "full of red wine" in her hand, she accidentally "tripped" pouring the drink all over the white dress.
Alice was forced to change into a green dress, much to the fury of her in-laws. According to the post, both her mother- and father-in-law demanded Marie leave the wedding. However, the bride defended her friend, saying she "can't handle" her alcohol and would sober up before the reception.
In the weeks since the wedding, the bride said her in-laws have brought up the incident "nonstop," but she has difficulty feeling bad about it, despite knowing "it wasn't an accident."
Redditors sided firmly with the bride, with Squirrel-mama writing: "Everyone knows you don't wear a white dress to a wedding!"
Meguin commented: "Honestly, if you wear a white dress to a wedding, let alone a bridal-looking one, you should be expecting someone to dump red wine or sauce on your dress to get you to change."
Disastrous-Nail8885 added: "Your best friend is awesome! This is what it's about. Do not feel bad or guilty at all. Your in-laws need to quit coddling their brat that they created."
Shouldbecleaning, meanwhile, wrote: "Please wear white to her wedding if the day ever comes!"