Bridget Marquardt, Holly Madison Recall Hugh Hefner's 'Hoarder-Style' Bedroom
Bridget Marquardt and Holly Madison have shared details about Hugh Hefner's bedroom, revealing that he had "hoarder" tendencies.
The former Playboy bunnies were girlfriends of the late magazine publisher and the pair opened up about feeling like "pieces of meat" during drug-fueled orgies at the famous Playboy Mansion.
"It was just a disaster in there," Marquardt said, while Madison interrupted to say, "Oh, it's hoarder style."
A hoarding disorder is defined by acquiring an excessive number of items and storing them in a chaotic manner.
"I was shocked at how messy it was," Marquardt, 48, said during an episode of her and Madison's new podcast, Girls Next Level.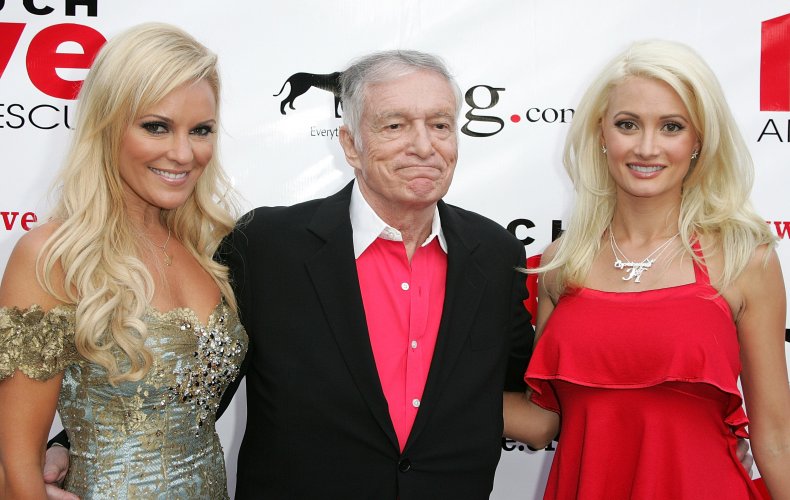 "We walked in and it was just a disaster in there. The lights were out, but there were two giant TV screens in there that were playing porn ... There's just so much junk," Marquardt explained.
"Then you get in [his room], and there's vibrators all over the bed," she continued. "I'd never used a vibrator before."
Madison, 42, added: "Imagine thinking you're this big player and you're bringing all these girls home, and your room looks like s**t. It's like the weird eccentric millionaire version of the guy with the mattress on the floor and a Pulp Fiction poster."
Madison lived in the mansion from the early 2000s until she and Hefner parted ways in 2008, while Marquardt dated the Playboy founder from 2001 to 2008.
Both women were Hefner's original girlfriends on The Girls Next Door reality series for six years, alongside Kendra Wilkinson.
Hefner died of sepsis in 2017 at the age of 91.
"I thought I would have a chance to see what was going on, see if I was comfortable with it," Madison recalled of her first time sleeping with Hefner alongside the other playmates.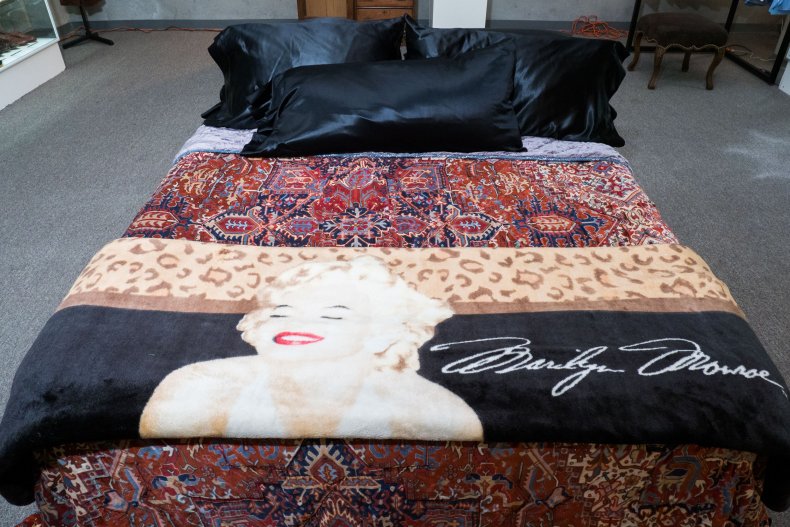 "I just remember feeling so gross and so used. I felt like this girl was being so nice to me and so welcoming, but really I was just another piece of meat for her to throw under him so she looks better," she said.
Last week, Marquardt revealed the "pressure" she felt from other housemates to sleep with the Playboy founder when she first moved into the Mansion.
"I was thinking I could get out of this a little while. The first night I was like, 'I'm not ready yet, I'm not going to do anything I don't want to do,'" she said in a candid interview on Heather McDonald's Juicy Scoop podcast.
"It's not like I never would have done that with him, but I wasn't ready in the moment."
Madison also discussed the use of Quaaludes in the Playboy mansion—the prescription sedative drugs that were a popular recreational drug in the 70s and 80s.
Newsweek has reached out to Hefner's estate for comment.