Brief Government Shutdown Possible as Congress Tries to Hammer Out Stimulus Deal
A brief government shutdown is possible over the weekend, as funding expires Friday at midnight and congressional leaders had yet to reach an agreement Thursday on a coronavirus relief package.
Passing another stopgap spending bill, known as a continuing resolution (CR), could keep the government open for a few more days while leaders on Capitol Hill try to iron out their differences over a $900 billion package. Congress has yet to pass the annual budget because leaders plan to approve both it and the final stimulus concurrently.
But a top Senate Republican signaled the upper chamber will run into resistance over a swift CR approval. It only takes one member to prevent immediate passage and cause Congress to run past the midnight deadline, something several members flirted with last week when a separate potential shutdown was narrowly averted.
"I know people who are gonna object to that, [who] want to keep pressure on the process until we get a deal," said Senate Majority Whip John Thune (R-S.D.), the top vote-counter to Senate Majority Leader Mitch McConnell. "It would take consent, obviously, to do a short-term CR."
Sen. Josh Hawley (R-Mo.), who plans to force an up-or-down vote Friday on passing a second round of $1,200 checks, left the door open as to whether he might object to a CR.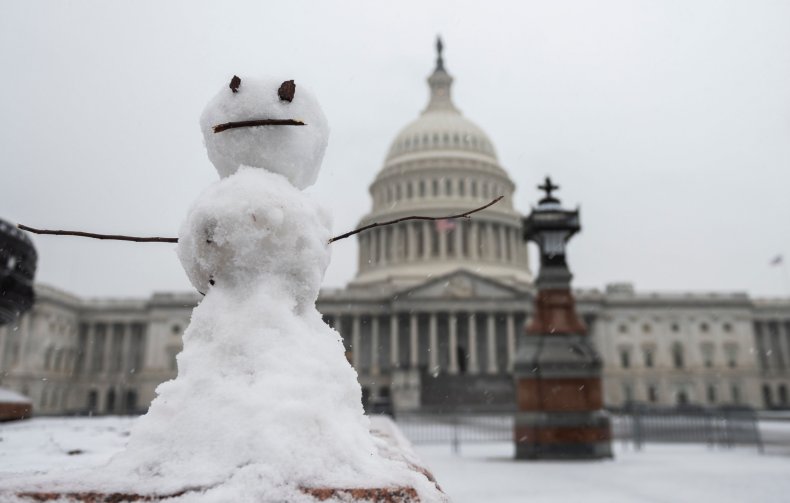 "I would say all options are on the table," Hawley told reporters. "But they need to get this package done. My sense is there's a fair amount of disarray at the moment."
Another top GOP senator, Sen. John Cornyn (R-Texas), advised any member against blocking a CR and thought a shutdown was unlikely.
"That just seems like unnecessary, self-inflicted damage," he said. "Adding another element of chaos and challenge doesn't seem prudent. I'd be surprised."
House Democratic leadership was hesitant to acknowledge they'll need a CR, holding out longshot hope that a deal will be reached Thursday night. But top Democrats signaled that, if one is needed, they'll pass it.
"We'll have to make a decision tomorrow morning and figure out what we're going to do," House Majority Leader Steny Hoyer (D-Md.) said.
Congressional leaders—House Speaker Nancy Pelosi (D-Calif.), House Minority Leader Kevin McCarthy (R-Calif.), McConnell and Senate Minority Leader Chuck Schumer (D-N.Y.)—still have not reached agreement over what is expected to be around a $900 billion package.
However, both sides remain hopeful, despite hang-ups over provisions like stimulus check eligibility and emergency money for Federal Emergency Management Agency that could be used by states and cities.
"We must not slide into treating these talks like routine negotiations to be conducted at Congress' routine pace," said McConnell, who warned senators that the chamber will be working through the weekend and will not leave town for the holidays until aid is passed. "We need to complete this work and we need to complete it right away."
The $900 billion package is currently expected to include a second round of checks worth $600, supplemental unemployment insurance of $300 per week and more than $300 billion for small businesses, among other things.
But among the remaining sticking points are who should qualify for another check, as well as concerns among Republicans that the FEMA money could be used as a "slush fund" for state and local governments. Democrats agreed to exclude a separate pot of state and local aid due to GOP opposition.
"Checks [are] complicated. I think designing that in a way that maximizes the amount that an individual or family can receive and try and target it to the people who need it the most I think is one the biggest challenges," Senate Majority Whip Thune said. "And then figuring out this FEMA fund, and how that gets distributed and putting guardrails in there to make sure that it's not just a slush fund for state and local governments, which would create a lot of problems on our side."