A Brief History of Martin Scorsese's Cinematic Obsession with Religion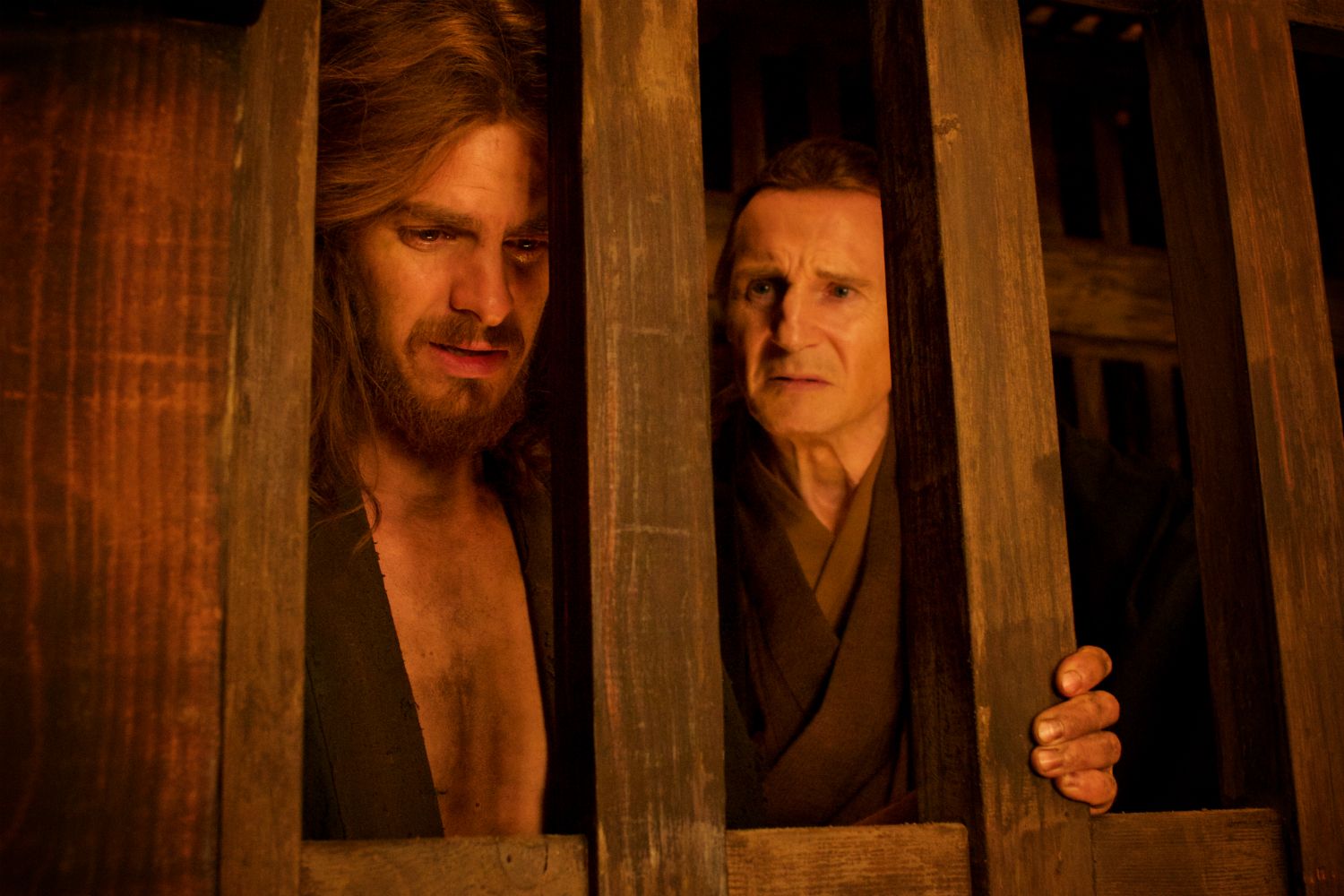 Martin Scorsese's new film Silence, about religious faith and persecution in 17th century Japan, is a passion project which the director spent more than two decades developing.
It is also a culmination of themes that have captivated the director since his film school days. The inner battles of faith—Catholicism, especially—has been an obsessive undercurrent in Scorsese's filmography. The specter of Catholic guilt muddies the morality of mafia life in 1973's Mean Streets, and his theological obsession comes to the forefront in 1988's controversial Last Temptation of Christ. (Scorsese's own upbringing in a devout Catholic family evidently had an immense impact on his worldview and cinema.)
Here, we present a brief, non-exhaustive history of religious themes and iconography throughout the director's brilliant, 50-year career. We'll begin with his first film.
1967: Who's That Knocking at My Door: Scorsese's feature-length debut is a relatively unambitious drama starring Harvey Keitel as a young Italian-American man who struggles with Catholic guilt and has trouble accepting his girlfriend when he learns that she was raped. (This is from the prehistoric era before Scorsese discovered Robert De Niro.) The final scene takes place in a Catholic church. Though hardly comparable to Scorsese's greatest films, the film found an admirer in 25-year-old Roger Ebert, who declared it "a great moment in American movies."
1973: Mean Streets: More Catholic guilt, more violence, more Harvey Keitel. Scorsese's first great film stars Keitel as a small-time criminal who struggles to reconcile his Catholic faith with his mafia activity. Here, Scorsese is fascinated by the cinematic possibilities of Catholic iconography. It's a brooding meditation on guilt, honor and redemption. It also features the first appearance of a young Robert De Niro in a Scorsese picture.
1976: Taxi Driver: If there is a spiritual element to Taxi Driver, it is a rather disturbing one. De Niro plays Travis Bickle, a psychopathic, isolated cab driver in a city of urban decay. Scorsese himself has described a religious undercurrent to the character, comparing his attempts to rid himself of weakness to a saint. Famously, this is the movie that inspired John Hinckley to shoot Ronald Reagan.
1980: Raging Bull: Scorsese's grueling, beloved drama starring De Niro as boxer Jake LaMotta is less sacred than profane. But critics have been attuned to the religious overtones; the writer Stephen Schiff has argued that Scorsese turns LaMotta's character into "a holy vessel, a martyr who suffers for our sins" by drawing upon "a peculiarly Catholic conception—the redemption of blood by spirit and spirit by blood."
Related: Liam Neeson talks Silence and feeling intimidated by Martin Scorsese
1983: Scorsese tries (unsuccessfully) to make The Last Temptation of Christ: In 1983, the director set to work on a personal passion project he'd been wanting to make for a decade: an adaptation of Nikos Kazantzakis's novel The Last Temptation of Christ. The book has frequently been banned due to its depiction of Jesus being tempted by sin and sexuality. Scorsese's film-in-progress proved equally controversial among religious groups, and Paramount Pictures withdrew funding just before the film was scheduled to shoot. For Scorsese, this was a crushing personal and professional heartbreak. (The intense, angry tone of his next film, 1985's After Hours, is sometimes attributed to his resulting bitterness.)
1988: Scorsese finally makes The Last Temptation of Christ: This was a revised script, starring Willem Dafoe instead of Aidan Quinn. It is an epic cinematic interpretation of Jesus's life, and as the 1983 experience foreshadowed, it provoked international controversy in the religious community. A Catholic nun described it as "the most blasphemous ridicule of the Eucharist that's ever been perpetrated in this world." Meanwhile, a Christian fundamentalist group set fire to a movie theater in Paris that was showing the film, severely injuring numerous people.
1990: Goodfellas: Religion is not a prominent theme in this mob classic. But when it does come up, it is a charged subject: Henry Hill's wife, Karen (Lorraine Bracco), is Jewish, and her neurotic parents have trouble accepting her gangster husband. When Henry (Ray Liotta) meets her parents for the first time, she asks him to hide his cross necklace.
1991: Cape Fear: In this Cape Fear remake, which is by turns terrifying and just goofy, De Niro plays a maniacal criminal who tattoos his body with biblical verses about seeking vengeance. Fun!
1997: Kundun: With Kundun, Scorsese took a break from organized crime epics—as well as the Catholic themes that typically surfaced in them—and made this film about the life of the Dalai Lama, Tenzin Gyatso. It takes primarily in Tibet during the 1940s and 1950s.
1999: Bringing Out the Dead: Scorsese's first and only collaboration with Nicolas Cage, who plays a night-shift paramedic. The film is based on a 1998 novel by Joe Connelly; evidently the book contained more religious motifs. "I intentionally took out a lot of the religious references of the book we adapted," screenwriter Paul Schrader later explained, "because I knew Marty and I had done this so much."
2002: Gangs of New York: Scorsese's 2002 period epic is about a war in 19th century Manhattan between a gang of immigrants, who are largely Irish-Catholic, and the anti-Catholic, anti-immigrant "Natives."
2010: Shutter Island: This book adaptation stars Leonardo DiCaprio as a man investigating a disappearance at a psychiatric facility. The film "doesn't merely dabble in spirituality," David Roark observed in Relevant Magazine. "The entire movie is allegorical, and there are divine themes under every word, rock and person on the island."
2013: The Wolf of Wall Street: The only religion in The Wolf of Wall Street is wealth. Deep, man. (The real Jordan Belfort was raised in a Jewish family, but that aspect is largely missing from the film.)
2016: Silence: This brings us up to Silence, Scorsese's long-in-the-making movie about 17th century priests. Andrew Garfield and Adam Driver play two Catholic priests on a journey to Nagasaki in search of their mentor during the Kakure Kirishitan period. In the film, the Japanese authorities are determined to do away with Christianity; Liam Neeson's character is tortured for his faith. Read Newsweek's review here.