Exclusive: Liam Neeson Talks 'Silence' and Feeling Intimidated by Martin Scorsese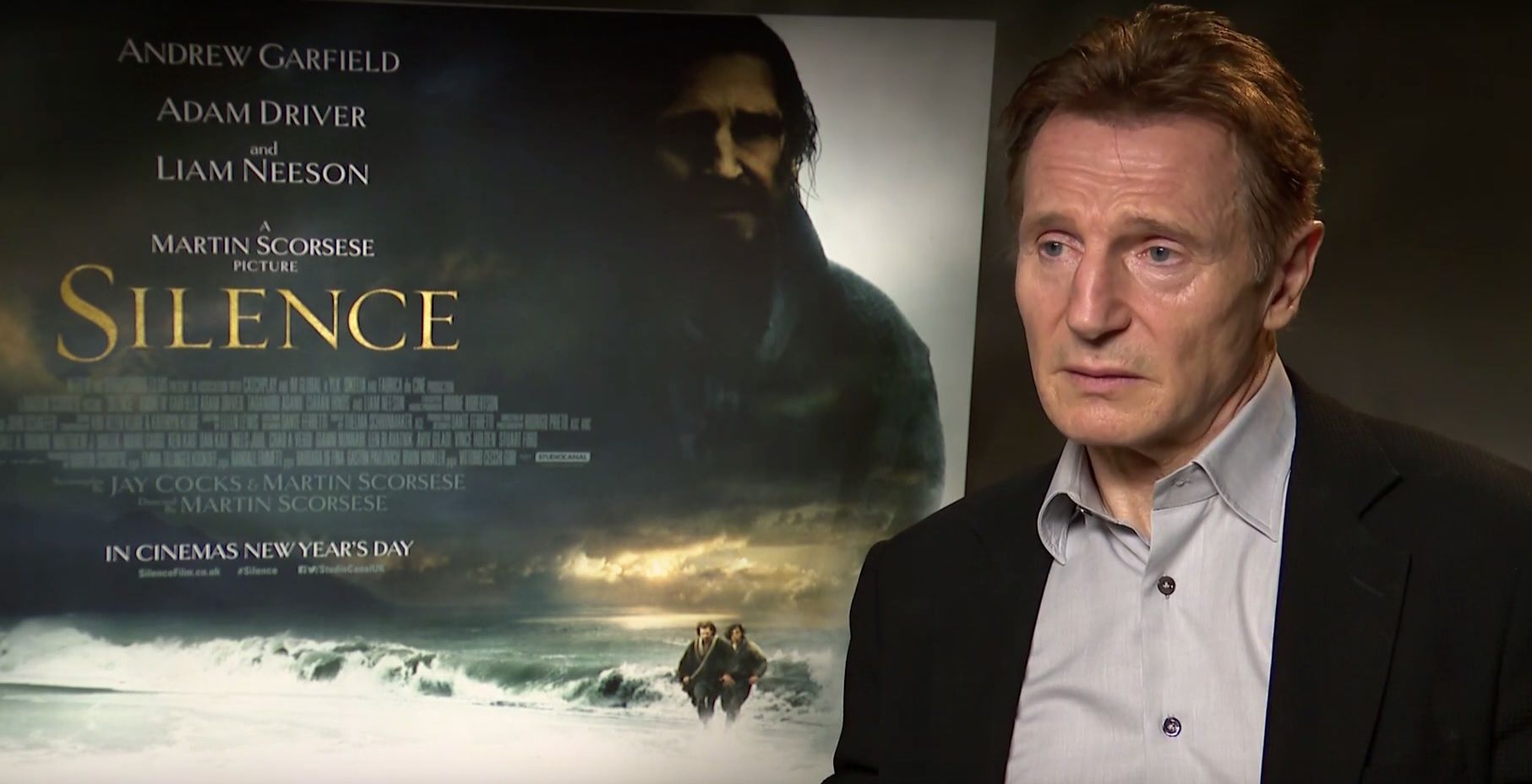 Describing a film "epic" doesn't tell you very much these days, when the word's been overused to the point of losing all meaning. But when Martin Scorsese—perhaps the greatest living filmmaker in Hollywood—releases a new movie, epic really is à propos.
Silence is based on Shusaku Endo's 1966 novel of the same name and it is the tale of two Jesuit priests from Portugal: Father Rodrigues, played by Andrew Garfield, and Father Garrpe (Adam Driver), who travel to 17th century Japan to find their missing mentor, Father Ferreira, played by Liam Neeson. The journey is perilous: Japan has outlawed Christianity and those who practice it face persecution. The young priests fear Ferreira has been captured by the Japanese army and forced to apostatize.
The heroic-yet-challenging story tests the characters' faith and belief in God. It's a story that Scorsese has been yearning to tell for the better part of 30 years. The director bought the cinematic rights to Silence in the late 1980s but it has only come to fruition in recent years.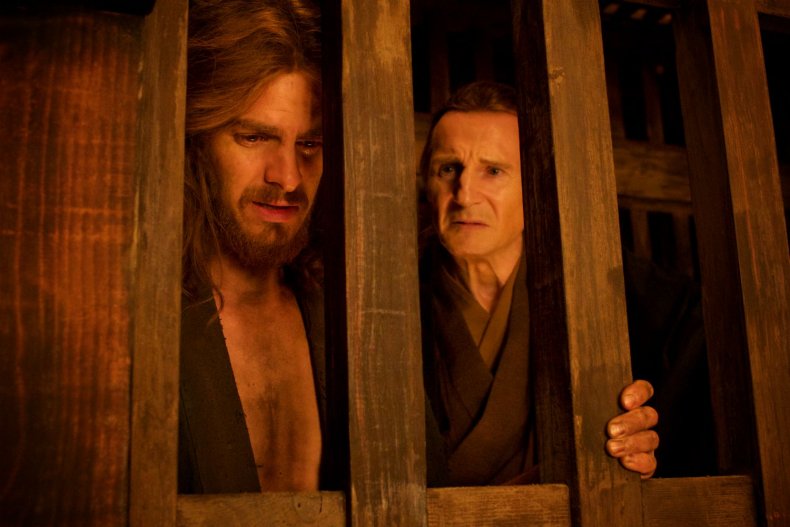 Over the last three decades, Scorsese and his collaborators have struggled with getting the script right, a complex legal debate over the book rights and financing. Stars including Daniel Day-Lewis, (Oscar-nominated for his role in Scorsese's 2003 Gangs of New York) Gael Garcia Bernal and Benicio del Toro boarded the project and then left.
Related: Watch Liam Neeson reveal where his Love Actually character is 13 years later
Silence is Scorsese's passion project. The weight of that is not lost on his actors, Neeson tells Newsweek when we meet in London to discuss the movie.
"[Scorsese] has wanted to make it for close to 30 years," says Neeson. "Passion project for him … You want to get it right for him, you know? There was a little bit of intimidation in a way because you want to please teacher."
"I was very flattered and honored when he approached me to say would I be interested. I was very intrigued by this story, it's a very powerful story."
In Silence, the Jesuit priests are persecuted for their faith. The film owes its title to the idea that the priests are met with God's silence in their darkest moments.
Neeson says the inherently personal theology stirred him. "We're all sort of questing for an answer as to why we're on this planet in the first place. The older you get you're questing that, too."
Silence is released in the U.K. on January 1 and opens for general release in the U.S. on January 6, following a limited release from December 23.