Where is Liam Neeson's 'Love Actually' Character 13 Years On? The Answer Might Break Fans' Hearts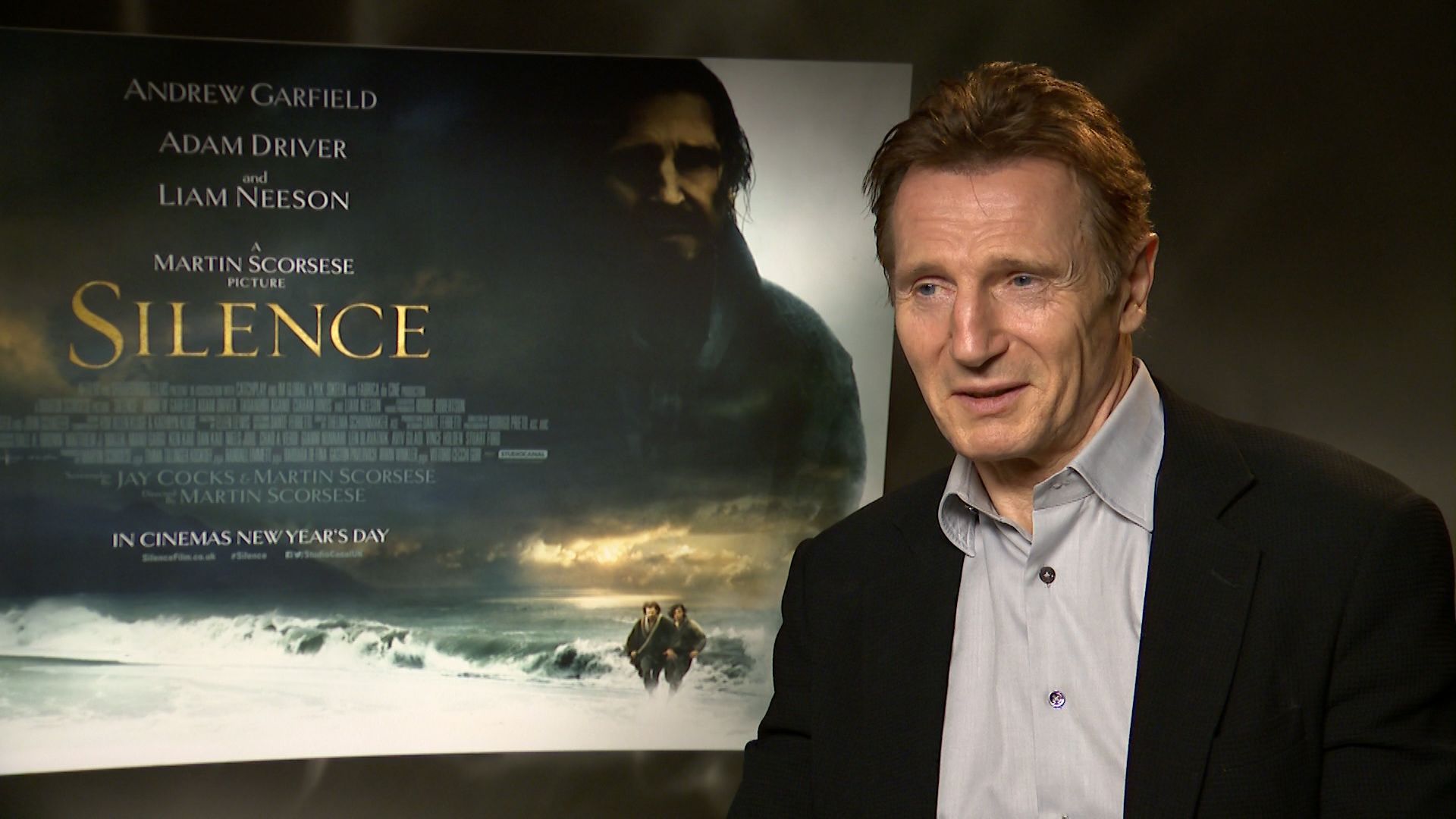 When you've made as many epic movies as Liam Neeson, you're bound to lose track of time.
Newsweek spoke to the actor Monday about his role in Martin Scorsese's searing new Jesuit priest persecution drama, Silence, and he was noticeably surprised when we informed him that it has been 13 years since he starred in the perennial Christmas classic, Love Actually.
"It came out 13 years ago…That means we made it 14 years ago. Terrifying," he said.
Since it was released in 2003, the Richard Curtis-directed rom-com has become a staple of holiday television schedules. It featured an all-star cast including Neeson, Keira Knightley, Hugh Grant, Martin Freeman, Chiwetel Ejiofor and Andrew Lincoln.
In the film, Neeson plays Daniel, a recent widower struggling to relate to his stepson Sam (Game of Thrones' Thomas Brodie-Sangster). By the end of the movie, he helps Sam woo his schoolboy crush, Joanna, and also ends up finding love himself—with Carol, played by supermodel Claudia Schiffer. And they lived happily ever after…right? Maybe not.
In the spirit of the holiday season, when millions across the world will be revisiting Love Actually on Netflix, we asked the actor where he envisaged Daniel and Carol 13 years later.
Related: Naomie Harris says she'd 'love' Daniel Craig to return as James Bond
"No, I don't think he is with [Carol] anymore," Neeson joked. "He's moved on to a French model or something."
Threatening to ruin Christmas for everyone, Neeson quickly added: "No, I think they're living in bliss, probably."
That was close. Christmas is safe, folks.
Silence is released in the U.K. on January 1 and opens wide in the U.S. on January 6, following a limited release from December 23.