'Prisoner of My Body': Resurfaced Brigitte Bardot Abortion Story Goes Viral
A TikTok outlining Brigitte Bardot's experiences with abortion has gone viral in light of the Supreme Court overturning Roe v. Wade, the landmark 1973 case that protected abortion rights, last week.
The French actress, singer and model was one of the most famous sex symbols of the late 1950s and 1960s and remains a pop culture icon. But her personal life was filled with trauma including suicide attempts and dangerous underground abortions.
Now a TikTok outlining details from Bardot's experience has gone viral.
A TikTok account dedicated to the star called @lovebardot posted a slideshow which has clocked more than 700,000 views.
"Felt the need to post this considering what's going on at the moment, it boils my blood," the caption reads.
The video details Bardot's harrowing experience with an unwanted pregnancy that she was forced to carry to term because she couldn't access a safe, effective abortion, she said. In her 1996 autobiography Initiales BB, Bardot discussed her two clandestine abortions, one in Switzerland and one in France which was almost fatal, according to The Independent.
The actress became pregnant at the age of 25 before she married her second husband Jacques Charrier, whom she accused of being violent with her in the book, per AP News.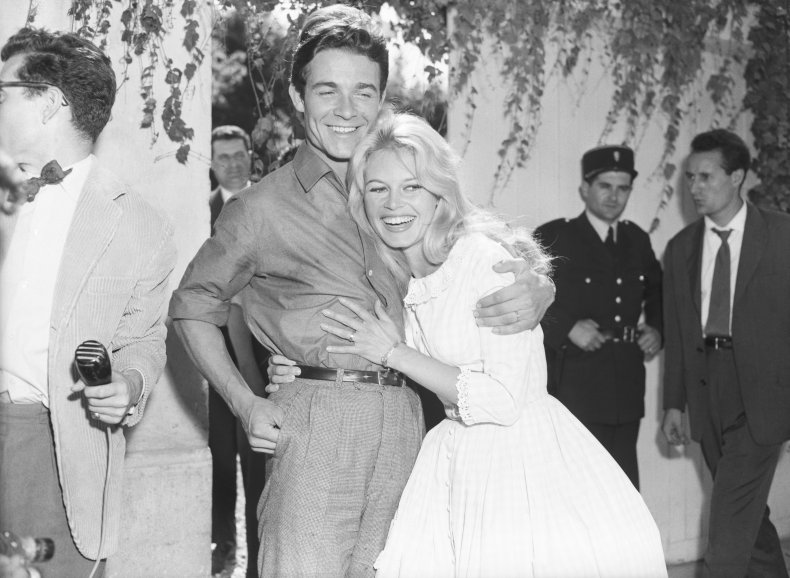 A review of her autobiography in The New York Times in 1997 goes into more detail about Bardot's abortions.
"Her account of painful and dangerous illegal abortions, and the description of a pregnancy that she could not end because, ultimately, even back-room abortionists were afraid to take a chance with someone as famous as she, led many to wax horrified about her lack of maternal instincts and the trauma she must have caused her son by likening the fetus growing in her to a 'tumor,'" the review reads.
Bardot also revealed in her autobiography that in an attempt to abort her pregnancy, she repeatedly punched herself in the stomach and sought morphine from a doctor. She also wrote that she would have "preferred to give birth to a little dog."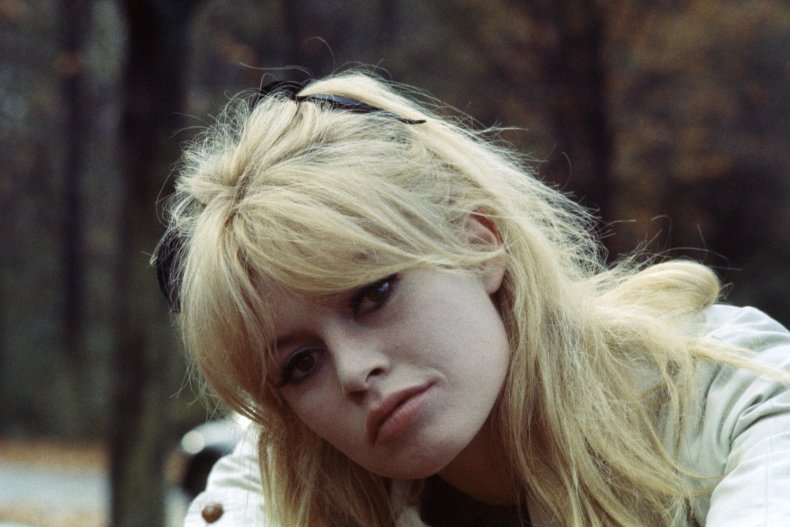 In a passage about how she says she attempted suicide when Charrier forbid her to continue acting so she could go through with her unwanted pregnancy, she wrote: "I wanted to free myself—in every sense of the word—I wanted and could not, because I was a prisoner of my too famous name and possessive nature of Jacques, a prisoner of my body, my face, my child," via Woman.ru.
Bardot gave birth to her and Charrier's son Nicolas-Jacques Charrier in January 1960 but he was raised by his paternal grandparents and had a distant relationship with his mother throughout his life.
The actress was sued by her former husband and son in 1997 over passages in the book relating to her wish to abort the pregnancy and was ordered to pay damages by a judge.
The TikTok recounting Bardot's experience comes amid many other strong reactions the Supreme Court overturning Roe v. Wade.
The decision allows for abortion bans in roughly half of the states in the U.S. Thirteen states, mainly in the South and Midwest, already have laws on the books that ban abortion if Roe was overturned.
In other states, there will be battles over dormant abortion bans that were enacted before Roe was decided in 1973 or new laws that strictly limit when abortions can be performed.
Meanwhile, Bette Midler has caused a storm on social media by urging her followers to "save the sperm" in order to claim child support payments following the repeal of Roe v. Wade.
The Hocus Pocus actress, who is known for making contentious political statements on Twitter, has confused some social media users with her statement while others support her outspoken tweet.
"Hi, ladies; just a brief note to remind you to 'Save the Sperm,' next time you have sex, so that if you get pregnant, you have the evidence to SUE and WIN 18 years of child support!" the actress, 76, tweeted.