Britain's First Astronaut Is Set For Landmark Flight to International Space Station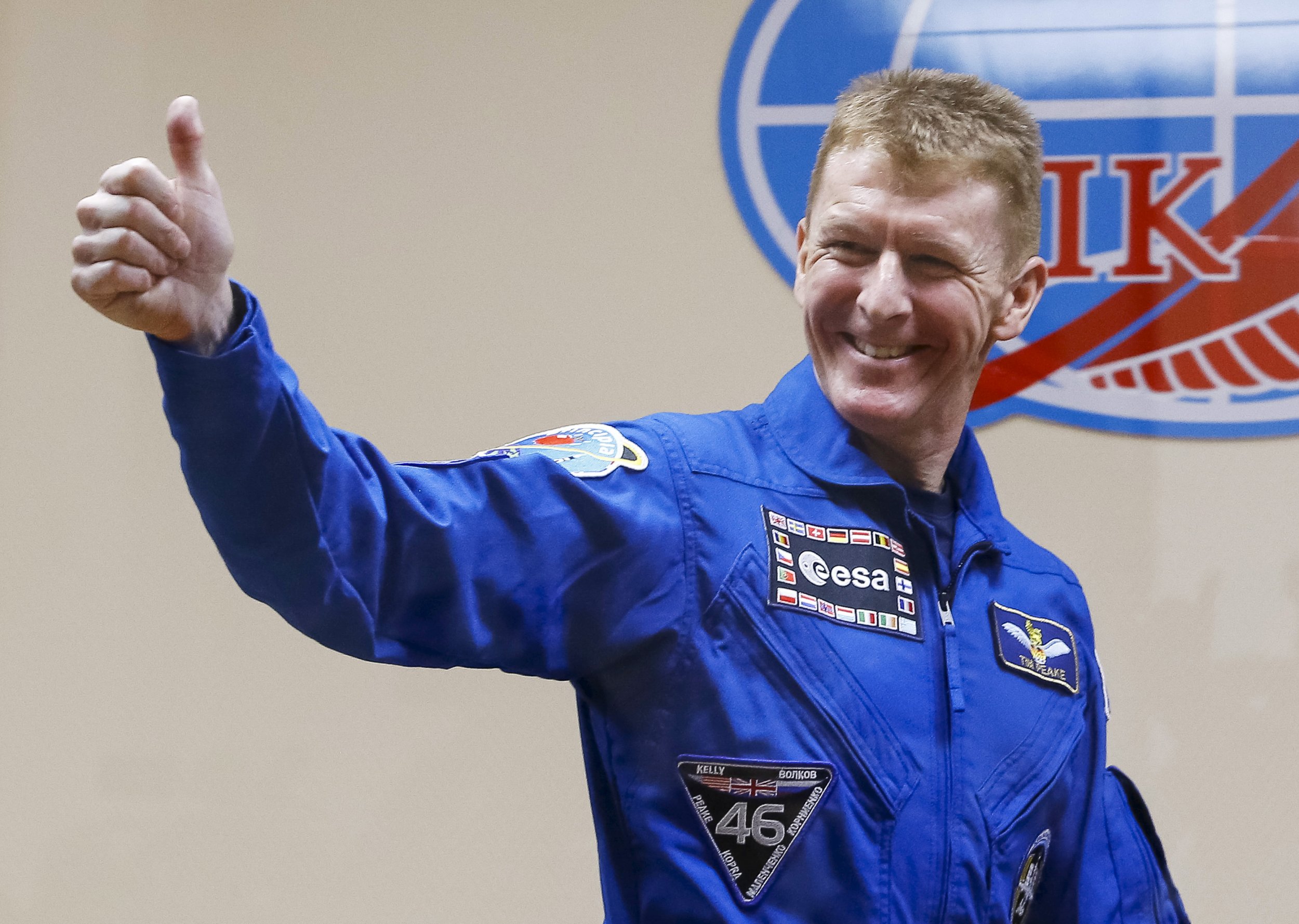 Astronaut Tim Peake will make history on Tuesday when he begins his landmark flight to the International Space Station (ISS), becoming the first British astronaut to be sent on a mission to the satellite.
Peake is Britain's first professional astronaut and the first British astronaut to fly as a member of the European Space Agency (ESA). Brits who have made the journey into space previously have only held U.S. or dual citizenship and had either worked for NASA or travelled on privately funded trips.
The Soyuz FG rocket that Peake, 43, is riding into space will take off at 11:03 a.m. GMT from the Baikonur Cosmodrome in Kazakhstan, the site of Yuri Gagarin's first-ever human space mission in April 1961.
Before the launch, Peake tweeted: "GO for flight! Thanks for all the good luck messages—phenomenal support! #Principia"
He said at a news conference on Monday: "I don't think anything can truly prepare you for that moment and that will occur in the Soyuz spacecraft once we get injected into orbit. I'll be able to look out the right window and see the beautiful view of Planet Earth.
"This isn't a one off mission," he added. "We have a serious project in the European Space Station to land on the moon, and that is part of an exploration of the solar system that will eventually take us to Mars."
After lift-off, the Soyuz will reach orbit in just over eight minutes and then begin the approximately six-hour journey to the ISS. In space, Peake will engage in a series of scientific experiments and educational activities, as well as work maintenance on the ISS.
He will also run the distance of the London Marathon in April, but on a treadmill aboard the ISS. His mission should last six months—if all goes well, he will return on June 5, 2016.
While he waits for an hour in the Soyuz capsule before lift-off, Peake's chosen a three-song playlist to listen to: Queen's "Don't Stop Me Now," U2's "Beautiful Day" and Coldplay's "A Sky Full of Stars."