British Convert Dubbed 'Jihadi Jack' By Media Has Not Joined ISIS, Says Mother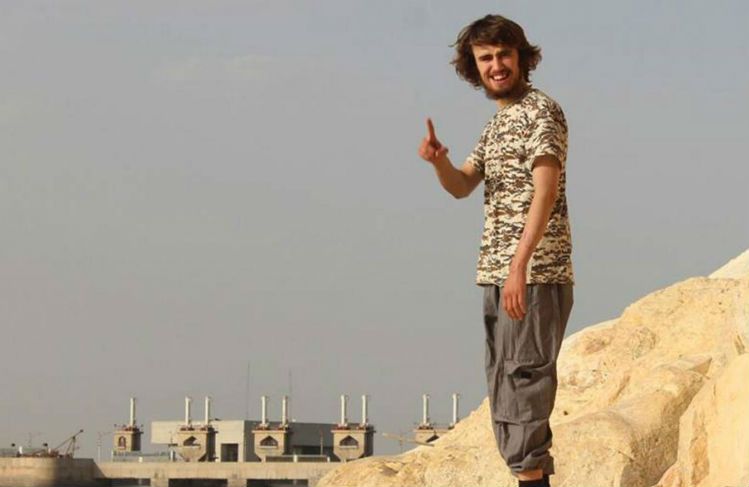 Jack Letts, a white British Muslim man from Oxford dubbed "Jihadi Jack" by the British media, is not a member of the Islamic State militant group (ISIS) but a humanitarian aid worker, his mother said on Monday.
The 20-year-old Muslim convert left his home in Oxford in 2015 to travel to Syria to volunteer at refugee camps, Sally Letts told London newspaper the Evening Standard.
British newspapers had reported that Letts had traveled to the Syrian city of Raqqa, now known as the de-facto capital of ISIS's self-proclaimed caliphate, to become the first white British national to join the radical Islamist militant group's ranks. It was also reported that he was now living, with a wife, in the western Iraqi city of Fallujah under the nom de guerre Abu Mohammed.
"He is not a member of IS, he is very probably not the first white convert that has gone out there. He does not have a son and is not known as Abu Mohammed," she said. "We spoke to him yesterday and he said he had never had a weapon in his life. He went out there for humanitarian purposes to help kids in Syrian refugee camps."
She added: "It is not as if he is hiding anything—he tells us what he has for breakfast. All this is absolutely ridiculous, it is shocking."
Letts had told his family that he was traveling to the Middle East to study Arabic in Kuwait. The family only found out about his plans after he arrived in the country wracked by nearly five years of civil war.
"We are worried sick. He is in danger every single moment of the day," his mother continued. "He is very naive, very misguided. He wanted to do good in the world and wanted to see for himself.
"The fact is he did not see the danger or think about his own safety. We wake every single morning not knowing whether he is alive or dead."
While there are conflicting reports surrounding the day-to-day life of Letts, once a pupil at Cherwell School in Oxford and an avid Liverpool football fan, experts say that young people of any religion or creed remain at serious risk of radicalization because of their vulnerability to the wave of news coverage and information online linked to radical Islamism.
"In terms of the risk, there is definitely more access to information than there ever has been before," says Nikita Malik, senior researcher at the U.K.-based counter-extremism think-tank Quilliam. "Previous jihadist groups would require training camps. What we are seeing now is that this long-term process of investment in individuals to train them to fight jihad can be done through computers, through phones."
She adds: "There's much less face-to-face interaction than was present in the past. The risk definitely increases then."
London's Scotland Yard said that it does not comment on active cases involving suspected extremists. Letts's father, John, is an organic farmer who has appeared on British television while his mother is a former book editor.