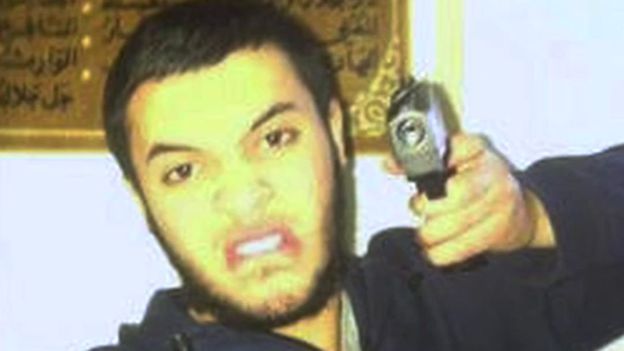 A British court has convicted two university students of planning to kill soldiers, police and civilians on the streets of London, in a plot inspired by the Islamic State militant group (ISIS).
A jury at the Old Bailey in London on Wednesday found Suhaib Majeed, 21, of west London, guilty of conspiracy to murder and the preparation of acts of extremism.
Tarik Hassane, the 22-year-old ringleader of the ISIS-inspired cell, also of west London, admitted the same charges and of directing others to carry out the plot using encrypted social media platforms Telegram and Pidgin. Hassane is a medical student and Majeed a physics student at King's College London.
The pair planned to ride mopeds around military barracks and a police station, shooting at authorities. Hassane had monitored the Shepherd's Bush police station and a military barracks in west London's White City using Google Street View.
The pair purchased a pistol and a silencer and were seeking a moped to conduct the attack from before British counter-extremism forces moved to arrest them.
The jury cleared two men, Nyall Hamlett, 26, and Nathan Cuffy, 26, who provided the firearm to the pair, of conspiracy to murder but they admitted firearms offenses.
Hassane and Majeed were both childhood friends from Westminster City School. Hassane, known as "The Surgeon" because of his medical background, had suspected ties to Mohammed Emwazi, ISIS's former 'Jihadi John' poster boy who was killed in a U.S. air strike in December 2015.
Both men grew up in the same area of west London and attended the same mosque in Ladbroke Grove. Hassane had documented how he associated with older men at the mosque during his teenage years.
According to The Guardian, he wrote that he "met some good older practising bros. Started hanging around with them..." He is suspected of traveling to Syria to pledge allegiance to ISIS in July 2014.
Scotland Yard's head of counter-terrorism, Commander Dean Haydon, told the newspaper: "This is an elevation of complexity... committing a drive-by shooting, acquiring a firearm, silencer and ammunition, in broad daylight targeting police, military and members of the public before making their getaway."