Britney Spears Accuses Mom of Abuse After Lynne Shares Texts
Britney Spears has accused her mother of abuse as the pop star's family drama is reigniting on social media this week.
The pop star shared and swiftly deleted two posts in the early hours of Monday morning, one of which featured an alleged text exchange with her mother Lynne Spears during a 2019 stay at a mental health facility.
In screenshots of a text conversation posted by Spears, the 40-year-old expressed her concerns over the dosages she was being given of antipsychotic drug Seroquel, which is used to treat schizophrenia and bipolar disorder.
"I feel like he's trying to kill me," Spears said during that exchange, which she said went unanswered.
During explosive court testimony in June 2020, Spears stated that she was made to take mood stabilizer lithium while she was under the conservatorship, which had seen her personal and financial decisions taken out of her hands since 2008.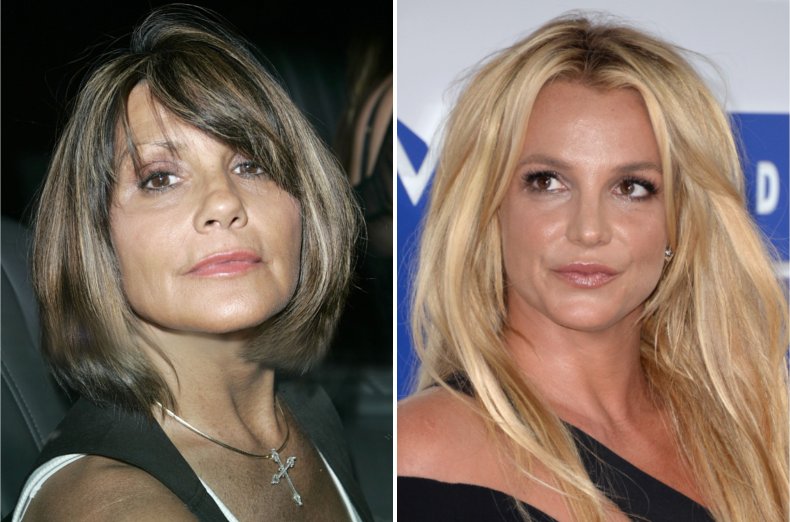 The pop icon's court-ordered arrangement was eventually brought to an end on November 12, 2021 following a hard-fought battle.
Now the "Circus" hitmaker has lashed out at her mother and made heartbreaking claims in a new Instagram post, and accused Lynne Spears of knowing about the conservatorship for "two weeks" before she learned what would be happening to her.
Spears accused her mother of hiding coffee from her in the mornings and of removing her picture from her home and only displaying ones of her other daughter Jamie Lynn Spears and granddaughter Maddie.
"Did you tell them every morning when I would try to find coffee there were no pictures of me up in the kitchen, just Maddie and Jamie Lynn ??? Ever single morning I would put a picture of me by you guys ... and every morning you would put it away before I woke up," Spears wrote.
Spears also accused her mother of hypocrisy by writing that she enjoyed herself at her beach house while her daughter wasn't even allowed to drive her own car.
She also said that her mother and her brother's ex-wife Graciella Sanchez "went out every night and drank wine and got your stupid pictures taken when I couldn't go anywhere or have my boyfriend anymore."
The singer also claimed that she was made go to "3 AA meetings a week," despite hating alcohol, and that during all of this, her mother would "play the responsible parent and go to church in Louisiana."
"It's a joke! You all ruined it for me," Spears wrote.
"... You have some nerve showing your texts when you know you guys hurt me so bad it's not even funny!"
In November 2021, a judge granted Spears' request to dissolve the court-ordered conservatorship that controlled almost every aspect of the pop star's life for 13 years.
She was placed in the conservatorship in response to concerns over her ability to manage her own personal and professional responsibilities.
Now in her post, the singer accused her mother of spending the night with her the night before the conservatorship began and of being involved in its planning.
"I had you, Miss Jacky, Allie and another friend over the night before they took me away!!" Spears wrote.
"I had done nothing wrong and you kept telling me on my couch we need to go to Malibu cause I think people are coming to get me and I said 'WHY ???' !!! I didn't believe you guys ... we had a f***ing sleepover the night before!!!
"It was all planned and you acted like you had no idea what was going on !!! Two weeks later you released a book and showed my heartbreak when Kevin took my kids."
Spears ended her post by saying that her mother "abused her."
"Yes I will say it and it blows my mind that you still play the prayer loving mom," she said.
On Monday night, Lynne Spears took to Instagram to post a response to her daughter, sharing text conversations and wrote: "Britney, I have all the 'whole conversations' as well! I hurt for you that you feel the people who love you the most betrayed you! Let me come to you! I love you!"
Newsweek has contacted representatives for Britney Spears and Lynne Spears for comment.