Britney Spears Puzzles Fans With New Accent in Instagram Video
Britney Spears has left her Instagram followers confused after adopting a different accent in a new video posted to her page.
The singer, 41, shared a clip with her fans on Tuesday in which she showed off a pink, sequinned dress that had been gifted to her by a brand.
She also addressed her fans and asked them not to call the police if she deletes her Instagram account, something which has happened in the past.
Spears, who married husband Sam Asghari in June 2022, grew up in Kentwood, Louisiana and normally sports a mild Southern accent but, in her new video, the singer appears to be putting on some kind of British accent.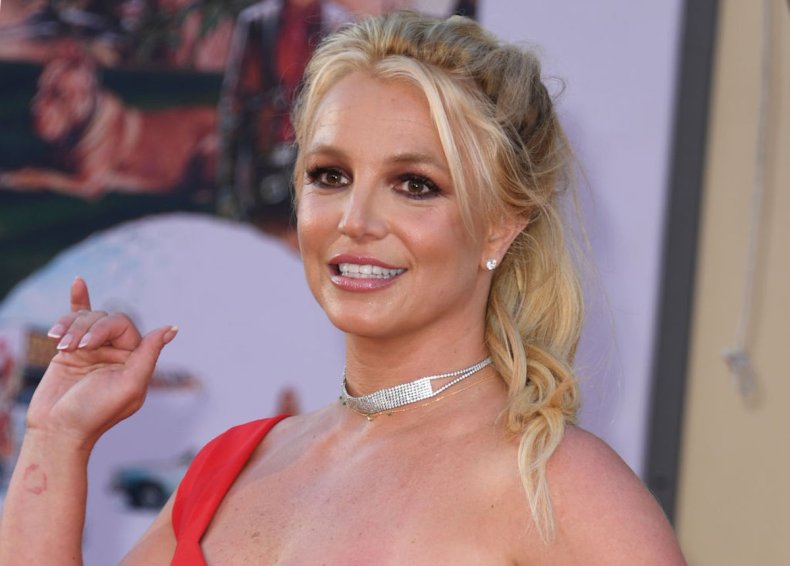 "Thank you company for sending me this dress," the "Toxic" singer says in the clip, though she does not reveal which brand sent her the new outfit.
She goes on to say: "Guys, I just want you to know, if I shut down my Instagram, don't call the cops."
Spears, who shares sons Jayden and Sean with ex-husband Kevin Federline, can then be seen running past the camera and shouting: "Don't ever be a roller coaster!"
The caption for the post reads: "Stay humble out there, y'all!!! Hi mommy and daddy, I am a star have you heard ??? Carry on peeps ..."
Spears has been known to use a British accent before, most notably in her 2013 hit collaboration with the Black Eyed Peas front man will.i.am, "Scream and Shout."
Despite the previous occasions that she has put on accents, some fans were left puzzled by her latest Instagram post, though a number did confess their love for her voice.
Taking to Twitter, one Britney fan wrote: "Why she sound like she's picked up a New Zealand accent/crossed with a bit of British mixed with her beautiful natural Britney voice..I'm kinda liking it tbh."
"Yoooo Britney last video in the British accent is wild cause where did that come from??" added another, alongside a series of laughing emojis.
Another Britney fan asked: "Y'all seen Britney Jean last IG post?! When she got that accent?"
In January, Spears posted a statement on Twitter after concerned fans sent cops to her house when she briefly deleted her Instagram account.
Police completed a welfare check on the singer on January 25.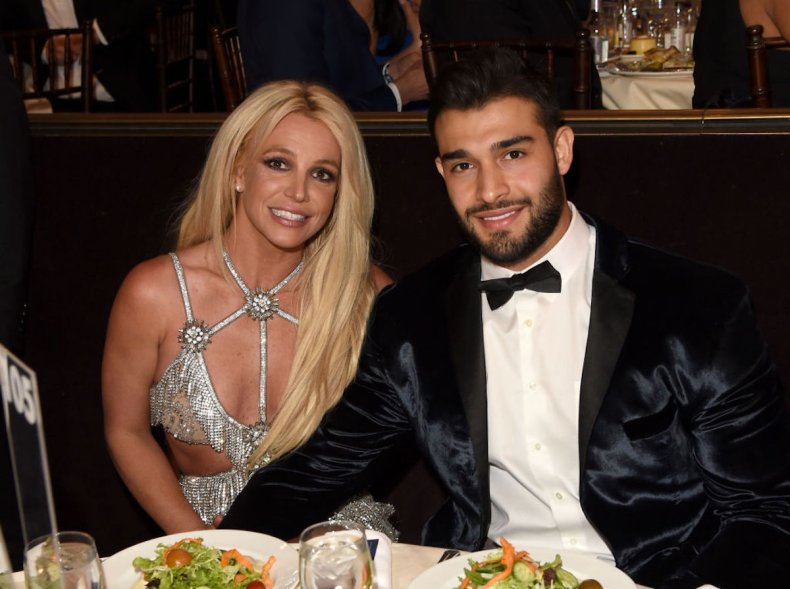 Spears addressed the incident on her Twitter page, saying she believed the police arrived at her house because of "prank phone calls" that went "a little too far."
"I love and adore my fans but this time things went a little too far and my privacy was invaded," she wrote to her 56 million followers.
"The police never entered my home and when they came to my gate they quickly realized there was no issue and left immediately," she explained.
Spears added that she felt "gaslit and bullied" by how the incident was portrayed in the media.
Spears also slammed actress Alyssa Milano in January after the Charmed star tweeted for "someone please go check on" her.
Milano, 50, tweeted her concern in December when fan conspiracy theories were circulating that Spears was missing or that something was amiss.
"Someone please go check on Britney Spears," she tweeted on December 20, before limiting the replies to only people Milano followed or had mentioned in the tweet.
Spears only acknowledged the tweet in January and proceeded to share a screenshot of Milano's post to her Instagram stories.
"It saddens me to see things about me from people who don't know me!!! Ladies, we are supposed to be rooting for one another not pulling one another down!!!" she captioned the post.