Britney Spears Chooses Own Lawyer, Wants Father Charged With Conservatorship Abuse
Judge Brenda Penny granted Britney Spears' request to be allowed to select and appoint her own lawyer for her ongoing conservatorship case in a hearing on Wednesday, in which the star also announced her wish to file formal abuse charges against her father.
Spears' court-appointed lawyer, Samuel D. Ingham III, asked to resign last week, triggering the need for Wednesday's hearing. The judge approved Ingham's resignation, as well as Spears' choice of Mathew Rosengart, a former federal prosecutor as her new attorney. Rosengart has represented other celebrities in the past, including Steven Spielberg, Julia Louis-Dreyfus and Sean Penn.
Spears gave a tear-filled testimony in the hearing Wednesday, telling the judge she is "extremely scared" of her father, Jamie Spears. "I'm here to get rid of my dad and charge him with conservatorship abuse," she said, joining the hearing remotely. "I want to press charges against my father today. I want an investigation into my dad."
"This conservatorship has allowed my dad to ruin my life," Spears told the court. Her emotional testimony about her father led her to "sob" at times during the hearing, according to CNN.
"I thought they were trying to kill me," Spears said, calling her conservatorship "f---ing cruelty."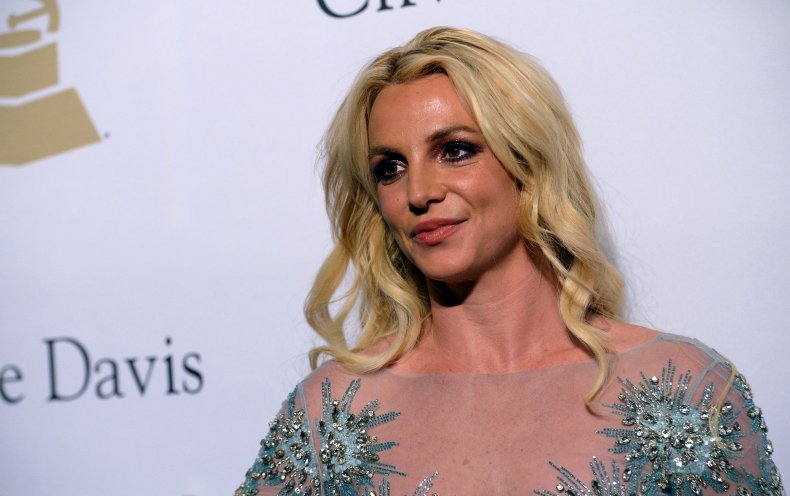 Spears has said multiple times that she does not want to undergo any additional mental health evaluations as part of her conservatorship battle. She repeated Wednesday that she is not willing to be evaluated in order to have her father removed, saying she has "serious abandonment issues." Vanity Fair reported last month that the pop star feels her doctors have "failed her."
"If this is not abuse, I don't know what is," she said.
Spears' mother, Lynn Spears, had filed a motion asking that she be allowed to choose her own lawyer, saying she is well enough to do so.
Her co-conservator since 2019, Jodi Montgomery, who has reportedly been "supportive" of Spears' fight against her father, filed a separate motion suggesting the court assign a temporary guardian to help her choose a lawyer. The ACLU also filed an amicus brief with the Superior Court of Los Angeles County on Tuesday offering to provide Spears with "supported decision-making" services.
In her much-publicized hearing in June, Spears told the judge that she felt silenced and under-informed by her court-appointed lawyer, saying "My lawyer, Sam, has been very scared for me to go forward because he's saying if I speak up, I'm being overworked...He told me I should keep it to myself."
She then told the judge she would like "to actually handpick my own lawyer by myself." Exactly three weeks later she has been granted that right.
Newsweek reached out to Spears' new attorney, Mathew Rosengart for comment, but did not immediately hear back.