Britney Spears Clarifies 'Blood' Comments in Audio File: 'Not 6 Gallons'
Britney Spears has clarified comments she made in a 22-minute audio file about the amount of bloodwork drawn from her every week during her conservatorship.
The pop star surprised fans over the weekend when she released a lengthy statement discussing her 13-year conservatorship, her experiences over the past 15 years, and her feelings towards her family members.
"How the f*** did they get away with it?" she asked in the voice memo at one point.
Spears explained that her oral account is her way of telling her story, even though she has been offered interview time with the likes of Oprah Winfrey.
The 40-year-old has been vocal about her experiences during the conservatorship over the past year. The court-appointed arrangement was finally dissolved in November after a hard-fought legal battle.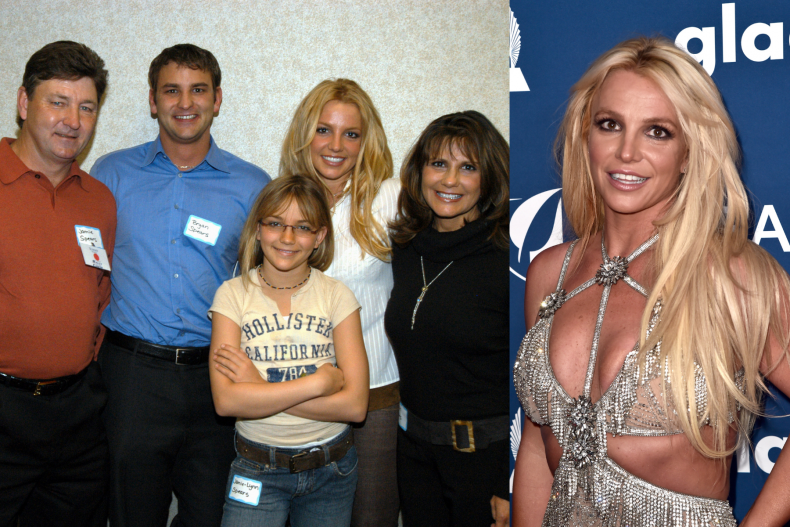 In court testimony from last June, Spears said that she was placed on the medication lithium against her will during the conservatorship. She also alleged that she had been made to wear a contraceptive device.
The singer touched on this aspect of her lack of agency over her own health care in the audio file, saying: "Sitting down, drawing six galls of blood every week. Weak as hell. And then my family is in Destin, at my beach house. It didn't make sense."
Spears later added: "Because the pain my family gave me, sitting me there all day and not being able to use my feet as they watch their grandchildren run bases to base in a famous family neighborhood, as if I'm dead, or I don't exist, honestly makes me look up and say, 'How the f*** did they get away with it? How is there a god? Is there a god? Giving eight galls of blood weekly and not being able to stand up?' I was so so weak and my family is at my beach house, I was scared broken. I'm sharing this because I want people to know I'm only human."
On Monday, the "Stronger" hitmaker took to Twitter to clarify how much blood was drawn regularly: "A reminder to some of you who may have gotten what I said confused ... it was 6 small vials of blood not 6 gallons !!!"
Newsweek has reached out to Britney Spears and her father Jamie Spears for further comment.
In the audio file, Spears also revealed how she once considered fleeing the country with her "secret" boyfriend.
Spears' audio recording has now been taken down on YouTube, but the full transcript can be read here.