Britney Spears' fiancé, Sam Asghari, has revealed that he is set to star in a movie opposite Hollywood heavyweight Mel Gibson.
The actor, 27, took to his Instagram Story to share a screenshot of Deadline's article announcing the casting of him and Kevin Dillon, as he wrote: "Action time."
According to Deadline, Asghari will appear alongside Gibson in the action thriller Hot Seat, which follows an ex-hacker who is forced to break into high-level banks by an anonymous man who has planted a bomb under his office chair.
Gibson is set to take on the role of the man tasked with getting into the hazardous building to get the man (to be portrayed by Dillon) off the titular hot seat.
It has not been specified what role Asghari will take on in the movie, which will be distributed in the U.S. by Lionsgate company Grindstone Entertainment.
In recent weeks, Asghari has shared footage of himself going through stunt, combat, and firearm training on his Instagram account.
Iranian-born Asghari has shown his acting skills in recent years, landing roles in TV shows The Family Business and Black Monday, starring Don Cheadle.
The new movie role is a major career leap for Asghari, who started out as a personal trainer and was encouraged by his sister to become a model.
"I was a very masculine guy—I played football and was in the police academy," he told Men's Health in 2018. "At the time, my Sunday best was basketball shorts. My sister said, 'I will take you to this audition, just come with me.'"
Asghari's modeling career led to him being fatefully cast in Spears' "Slumber Party" music video back in 2016.
"I was excited that I got to meet one of the biggest artists of all time," he told Men's Health. "I had butterflies."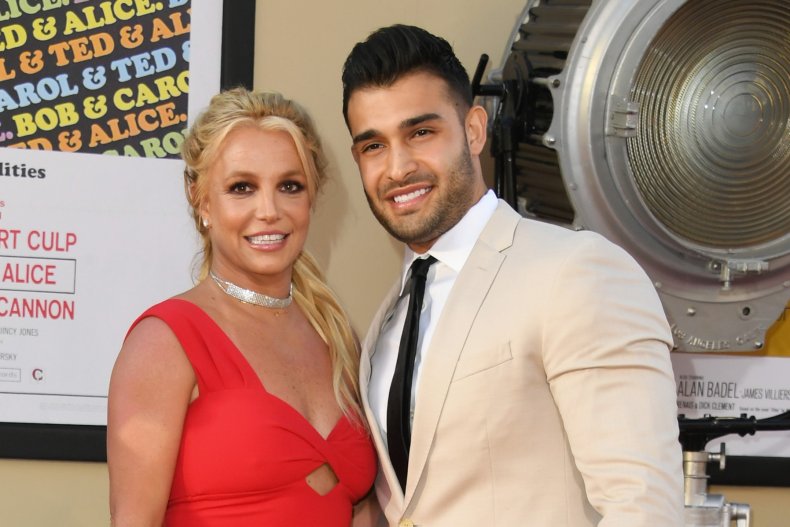 Recalling meeting the pop superstar for the first time, Asghari continued: "She said, 'Hi, I'm Britney,' and I said, 'I'm sorry. What's your name again?' I tried to be funny. I don't think anybody got it."
After talking during breaks, the pair exchanged phone numbers and have been together ever since.
Spears and Asghari announced their engagement on Instagram in September, with the "Gimme More" singer proudly displaying her sparkling diamond ring.
"The couple made their long-standing relationship official today and are deeply touched by the support, dedication and love expressed to them," Asghari's talent manager, Brandon Cohen, told Page Six in a statement after the announcement.
In a heartfelt Instagram post shared in August, Spears praised Asghari for helping her through the "hardest years" of her life as she battled her conservatorship.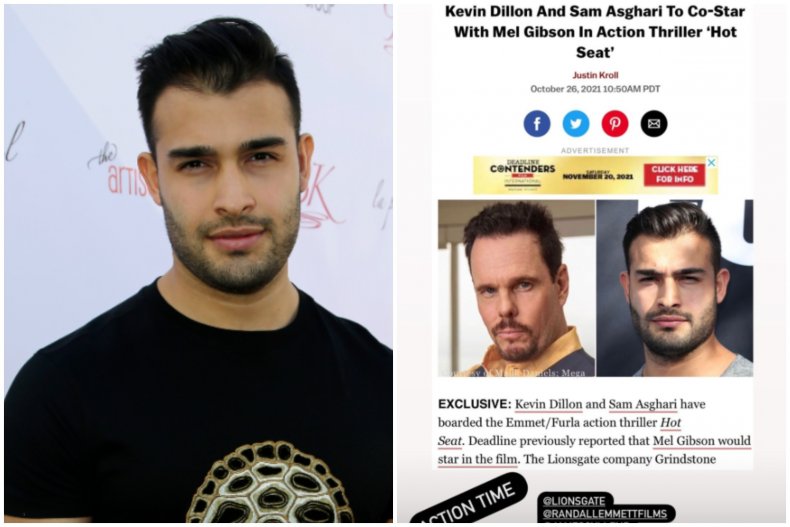 She wrote: "Not only has this cute a****** been with me through the hardest years of my life but he happens to be an extremely good cook 👨🏽‍🍳! Fast & Furious franchise, don't miss out on your next star 🌟🏎️👗🤓 !!!!"
Also publicly praising his partner, Asghari told People of Spears in February: "I have always wanted nothing but the best for my better half, and will continue to support her following her dreams and creating the future she wants and deserves.
"I am thankful for all of the love and support she is receiving from her fans all over the world, and I am looking forward to a normal, amazing future together."
Asghari also spoke of his desire to start a family with Spears, who shares sons—Sean Preston, 16, and Jayden James, 15—with her ex-husband, Kevin Federline.
"My priorities in life are to remain humble and understand where I came from and where I'm going," he told Forbes in March. "I want to take my career to the next step when it comes to acting. I want to take my relationship to the next step, as well. I don't mind becoming a father. I want to be a young dad."
Should Asghari's movie career take off, he could well end up collaborating with Spears again, as the singer revealed in an Instagram post earlier this month that she is "thinking about directing a movie similar to Kill Bill."