Britney Spears said she was forced into a mental health facility as punishment for objecting during a rehearsal, court documents have revealed.
Leaked court documents, which were seen by The New York Times, have shone new light on the singer's conservatorship over the past decade, as Britney Spears is set to address a Los Angeles court directly today, June 23.
The "Toxic" hitmaker's father, Jamie Spears, has had control over all major aspects of her life, including her finances and personal health decisions since 2008 due to the court-ordered conservatorship.
According to the documents, the singer's 2019 stint in a mental health facility was against her will after her Las Vegas residency was canceled, The Times reported.
The paper reports that, according to a transcript from a closed-door hearing in spring 2019, "she asserted that she had been forced into a mental health facility against her will on exaggerated grounds, which she viewed as punishment for standing up for herself and making an objection during a rehearsal."
Documents also quote Britney Spears as referring to the conservatorship as an "oppressive and controlling tool against her."
The 39-year-old also claims that she was forced to perform while sick with a 104-degree fever, saying it was one of the scariest moments of her life.
The filings also claim that her father, Jamie Spears, engaged in "verbal abuse, tirades, inappropriate behavior and alcoholic relapses," during the Circus Tour in 2010.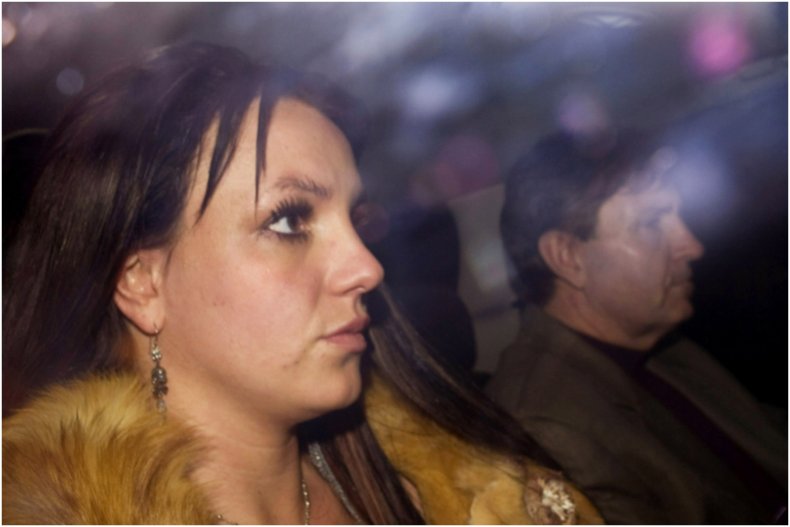 Today, Britney Spears will deliver a rare testimony in the case of her conservatorship, in a move that will draw huge interest from all over the world and particularly from the #FreeBritney movement.
The pop star rarely participates in the court hearings, but her lawyer told the judge she wanted to speak out and requested a hearing "on an expedited basis" this year.
"My client has requested a hearing at which she can address the court directly," Samuel Ingham told the court in April. "My client has asked that it be done on an expedited basis."
In 2020, her lawyers filed for Jamie Spears to be removed as conservator, arguing in court that Britney Spears was "afraid of her father."
A judge denied Britney Spears' team's request to remove him from the guardianship in August 2020 but a professional co-conservator was appointed.
Her father's lawyer said that Jamie Spears is a "fiercely loving, dedicated and loyal father who rescued his daughter from a life-threatening situation."
Attorney for Jamie Spears, Vivian L. Thoreen told People in March: "Any time Britney wants to end her conservatorship, she can ask her lawyer to file a petition to terminate it; she has always had this right, but in 13 years has never exercised it.
"Britney knows that her daddy loves her, and that he will be there for her whenever and if she needs him, just as he always has been—conservatorship or not."