The lawyer representing Britney Spears' father has spoken about the reasons why the pop star is under conservatorship, amid increasing concern for her welfare.
"I understand that every story has a villain, but people have it so wrong here," lawyer Vivian Thoreen said during a Good Morning America appearance today.
Representing Spears' father Jamie Spears, Thoreen stated that he is a "fiercely loving, dedicated and loyal father who rescued his daughter from a life-threatening situation."
She added: "People were harming her, and they were exploiting her. Jamie saved her life."
Jamie Spears has had tight control over her life and finances since her public breakdown in 2007, with the arrangement creating a media frenzy this year thanks to the #FreeBritney movement and the subsequent release of the new documentary, Framing Britney Spears.
A conservatorship is the appointment of a guardian by a court to manage the life of an individual because of their physical or mental limitations. The of guardianship that Spears is under is usually put in place for a person who is unable to make important personal or financial decisions.
However, since 2008, the "Lucky" hitmaker, now 39, has released four albums, starred on American Idol and hosted her own successful Las Vegas residency.
Thoreen explained that prior to the conservatorship, Britney Spears' assets were "clearly mismanaged" and her client has been able to recover those financial issues.
"She was being taken advantage of financially by some of those around her," she said.
"When she is up for performing, she has performed. When she wants to record an album, she can record an album," Thoreen said. "And when she wants to live her life the way she wants like a normal person, he has collaborated with her to do that as well."
In November 2020, Spears' legal representation told a judge "my client has informed me that she is afraid of her father." And that she "will not perform again if her father is in charge of her career."
Thoreen went on to say that Britney Spears has never asked her father to step aside and they have been spending family time together recently.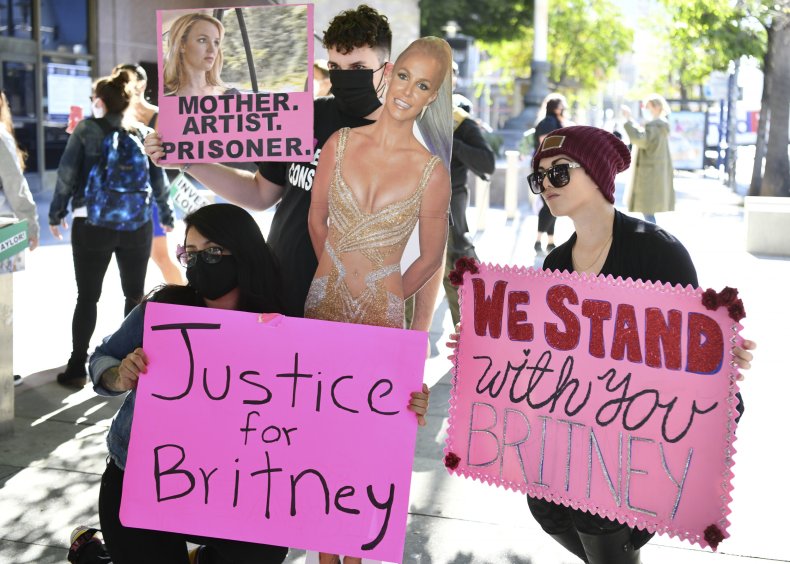 While conceding that "issues come up from time to time," Thoreen added: "But this, in no way, takes away from the love and support that they have for each other."
Thoreen was also asked about the Free Britney movement, and what the star thinks of the attention surrounding her conservatorship, but the attorney insisted: "You'll have to ask Britney."