What Britney Spears' Family Has Said About Her Conservatorship
The #FreeBritney movement has gained traction again this summer as fans of the pop icon question her conservatorship. The pop star has been under her father's control since 2008. Earlier this year, it was extended until at least August 22. There will be a hearing to determine whether or not her father, Jamie Spears, can continue controlling aspects of her life in August.
According to Spears' conservatorship, the pop star's father has control over aspects of the 38-year-old's life and finances. This type of legal guardianship is usually put in place for an individual who is unable to make their own decisions and take care of themselves, such as people with mental disabilities and dementia
Spears' conservatorship was made permanent in 2009, two years after her very public breakdown, when she famously shaved her head. Court documents note that her father has the power to negotiate business on his daughter's behalf, file restraining orders, handling her health care, sell her property and restrict who she interacts with.
Fans are convinced all of this is happening against the singer's will, and her increasingly erratic Instagram posts have caused concern.
Fans have even launched a Change.org petition, asking for the Spears to have access to her own legal representation.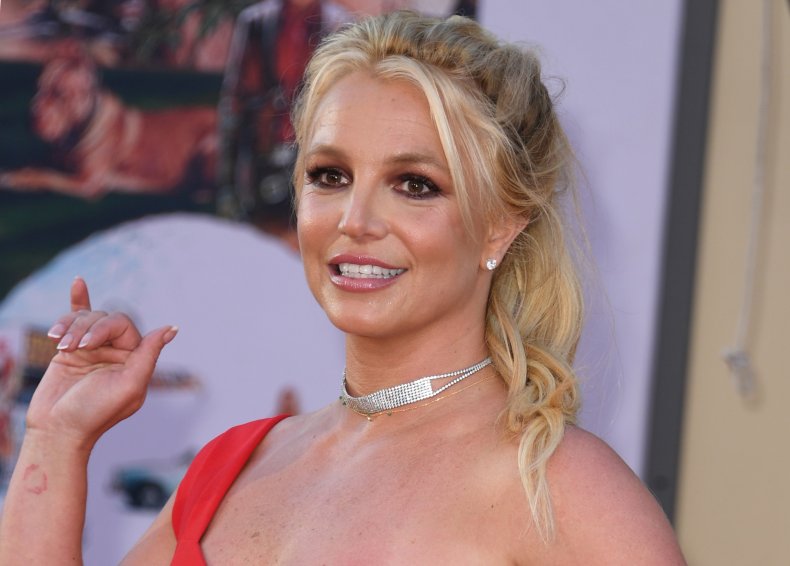 What has Spears' Family said about her conservatorship?
Bryan Spears
Britney Spears' brother Bryan Spears says her conservatorship "has been good for the family."
Speaking on the As Not Seen on TV podcast, Bryan said: "Whether someone's coming in peace to help or coming in with an attitude, having someone constantly tell you to do something has got to be frustrating."
Addressing the fan concern for his sister's wellbeing, he explained: "I am aware that [fans] feel like maybe she's being confined or held against her will in some capacity, but... [the conservatorship] has been a great thing for our family, to this point, and [we] keep hoping for the best."
Earlier this month, Spears' mother Lynne has filed legal documents to be included in decisions related to her daughter's finances.
Jamie-Lynne Spears
Spears' younger sister Jamie-Lynne also spoke about her sister's conservatorship this week.
The 29-year-old shared a screenshot of a statement from singer Halsey, which called for "sympathy" towards those who struggle with mental health issues, especially bipolar disorder in light of the situation with Kanye West.
She captioned the post: "If you deal with mental illness or care for someone dealing with mental illness, then you know how important it is to respect the situation with privacy for the person, and the family trying to protect their loved ones, no matter how it may appear to the public, and as the public we must learn to do the same."
Many responded asking about Britney which solicited a response from Jamie-Lynn who said, according to screenshots shared by Comments by Celebs: "You have no right to assume anything about my sister, and I have NO right to speak about HER health and personal matters. She is a strong, badass, unstoppable woman, and that's the only thing that is OBVIOUS."
In another response saved by Just Jared, she clarified: "I would never speak out just to clarify things to the public, when the person it pertains to does not want that to happen. I'd rather take all the hate, then speak about someone elses personal matter, that they want to keep private."