Who is Jodi Montgomery? Britney Spears Asks to Replace Her Father as Conservator
Britney Spears' conservatorship is in the news again—this time the star's legal team has filed a petition requesting that Jodi Montgomery permanently replace her father, Jamie Spears, as conservator.
Spears' father has had strict control over her life and finances since her public breakdown in 2007 and is still her legal conservator—he has the power to control almost every aspect of his daughter's life and career, including health and financial decisions.
Montgomery is Spears' professional care manager of the last two years. She was appointed to the role in 2019 after her father Jamie Spears stepped down due to health issues.
Montgomery works for a California-based company called Pais Montgomery Fiduciary, an agency that holds a legal relationship of trust and acts on behalf of another person or persons. It is her job to act in her clients' best interest, both legally and ethically.
According to her profile on the company's website, Montgomery is "formally trained in social work and strongly committed to meeting the particular needs of conservatees and special needs trust beneficiaries—and protecting them from all forms of physical and financial abuse."
The website states that she has substantial experience in probate estate administration, trust administration and conservatorships of both the person and estate.
Her previous roles include serving as a counselor with AIDS Centers Pasadena and as a service volunteer with the Special Olympics.
Now the 39-year-old singer wants Montgomery to stay as her permanent conservator.
In November 2020, Spears' legal representation told a judge "my client has informed me that she is afraid of her father." And that she "will not perform again if her father is in charge of her career."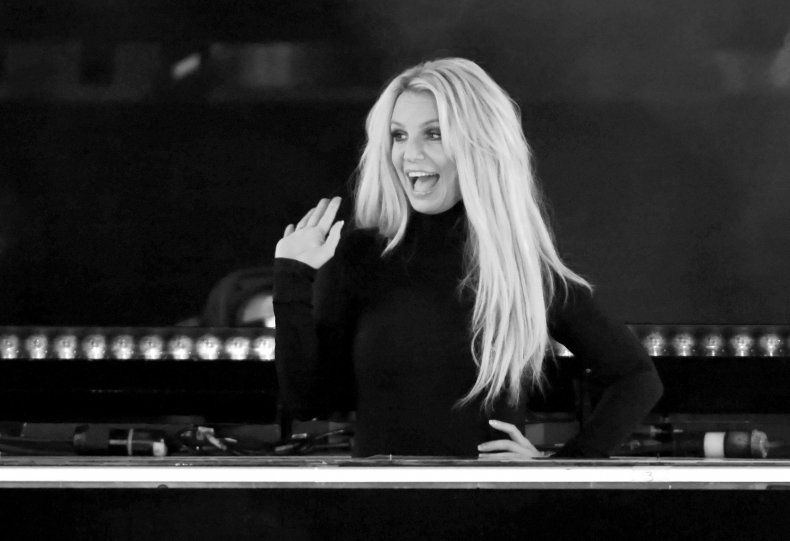 At a recent hearing into the conservatorship, Britney Spears' lawyer Samuel D. Ingham III told a judge in California he would file a petition to make Montgomery her permanent conservator.
Court filings also show that the "Toxic" hitmaker has asked her father to step down from his role overseeing her personal life but he would still remain co-conservator of her estate.
Britney Spears is also requesting that she retain the right to petition for termination of the conservatorship overall.
The documents state: "Petitioner expressly reserves the right to petition for termination of this conservatorship under Probate Code section 1861. Nothing in the within petition shall be deemed to constitute a waiver of that right." (via BBC)
This means that Montgomery's powers, per the petition, allow her to restrict and limit Spears' guests (apart from her lawyer), oversee staff such as security personnel and overseeing her health, along with access to her medical records.
In February, Jamie Spears' lawyer Vivian Thoreen said that he is a "fiercely loving, dedicated and loyal father who rescued his daughter from a life-threatening situation."
She added during a Good Morning America Appearance: "People were harming her, and they were exploiting her. Jamie saved her life."
Last month, Scott Rahn, attorney at RMO who specializes in conservatorships told Newsweek that the court is always acting in Spears' best interest.
"The court is constantly evaluating the conservatorship," he said. "The number of hearings that have happened over the past decade plus have been innumerable. And same thing goes for the parenting in the family law court, right? I mean, you always have an opportunity to have those things modified because the court in the conservatorship context, doesn't want to limit someone's freedoms, right? They're only doing it to the extent necessary."