Britney Spears' IUD Birth Control Revelation Sparks 'Handmaid's Tale' Comparisons
Britney Spears delivered an explosive testimony to a Los Angeles judge on Wednesday, detailing her life under her conservatorship.
Among the many revelations shared by the 39-year-old singer was that she wants her IUD removed but her team will not allow this—sparking concern and comparisons to reproductive control in the dystopian world of The Handmaid's Tale.
An IUD, or intrauterine device, is a small coil inserted into the uterus to prevent pregnancy. It has to be removed by a health care provider.
Spears said during her 24-minute testimony: "I would like to progressively move forward and I want to have the real deal, I want to be able to get married and have a baby.
"I was told right now in the conservatorship, I'm not able to get married or have a baby, I have an IUD inside of myself right now so I don't get pregnant.
"I wanted to take the IUD out so I could start trying to have another baby. But this so-called team won't let me go to the doctor to take it out because they don't want me to have children—any more children."
She added: "So, basically, this conservatorship is doing me way more harm than good."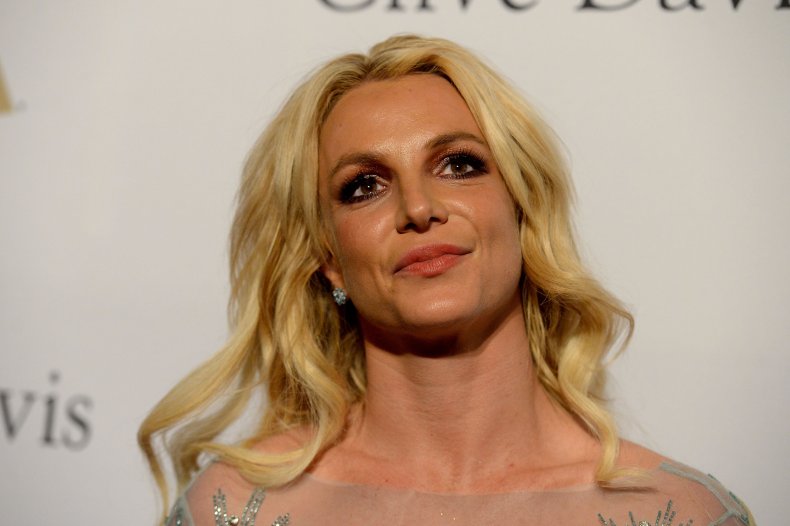 The Handmaid's Tale is a Margaret Atwood novel that has been adapted into a popular TV show starring Elisabeth Moss. The series has become part of the zeitgeist amid increasing concerns about reproductive rights in the U.S. and elsewhere, and legislation such as the Texas "heartbeat bill."
Now Spears' fans are likening her situation to the way women are controlled in Gilead, the oppressive theocratic regime in The Handmaid's Tale.
TV host Jason Carter tweeted: "We should have been hearing from Britney all along. This is some handmaids tale ish! #FreeBritneyNOW."
Another tweet reads: "This isn't even a joke, but Britney is literally living in her own personal Gilead. This is some disgusting Handmaid's Tale level type sh*t #FreeBritney #BritneySpeaks."
One Twitter user wrote: "Britney Spears is actually living in Gilead right now. That transcript made me so angry and nauseous on her behalf. Jesus wept."
Another tweet also mentioned The Handmaid's Tale, adding: "This would have NEVER happened to a young man."
One social media user wrote: "the Britney Spears transcript is actually harrowing there's no other word for it, the IUD part sounds like it belongs in the handmaids tale, my heart breaks for her."
This is not the first time Spears' situation has been likened to the 1985 dystopian novel.
In October 2020, celebrity make-up artist Maxi spoke about the "Lucky" singer's conservatorship, telling the Calababes podcast: "What they're still controlling to this day is whether she has a baby or not, whether she gets married or not, who her friends are, and those are some big things."
He added, per Page Six: "We're talking about some Handmaid's Tale-type things to keep her from having a baby. Like, we're talking … I can't detail it and I'm not gonna specifically say, but I will say for sure, she would've had a baby by now. She would've probably been married to [boyfriend] Sam [Asghari] by now. She would have groups of friends around her."
Spears is asking the court to remove the conservatorship, which gives her father James Spears control over most of her key business, financial and health decisions. It was imposed in 2007, after she had a breakdown.
Vivian Thoreen, attorney for James Spears, gave a brief statement on his daughter's testimony, per AP.
"He is sorry to see his daughter suffering and in so much pain," Thoreen said. "Mr. Spears loves his daughter, and misses her very much."