How Britney Spears' Lawyers Are Dealing With Those Kevin Federline Videos
Britney Spears' lawyer Mathew Rosengart has condemned the singer's ex-husband Kevin Federline for posting videos of her arguing with her sons, labeling his actions "bottom of the barrel stuff."
"Britney has faithfully supported her children and she loves them dearly. Whether he realizes it or not, Mr. Federline has not only violated the privacy and dignity of the mother of his children, he has undermined his own children, whose privacy he should protect," the attorney said in a statement released on Thursday.
Federline and Spears share two teenage sons and family drama between them ignited on social media this week, culminating in the former sharing videos of the pop star arguing with her sons Sean Preston, 16, and Jayden James, 15.
"I can not sit back and let my sons be accused in this way after what they've been through," Federline captioned the post containing three videos on Instagram, which has since been deleted.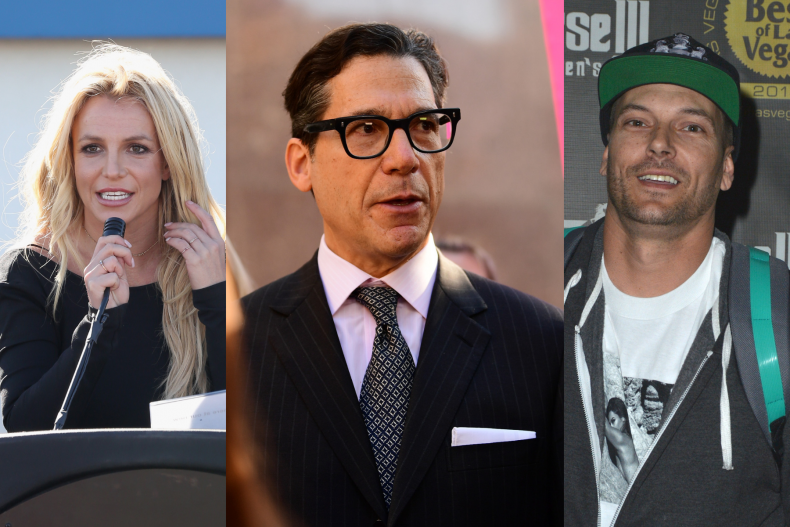 Rosengart represented Spears in her successful bid to end a 13-year conservatorship and the attorney did not mince words when responding to Federline's post.
Spears' ex also gave a bombshell interview to The Daily Mail on August 6 in which he said that his sons have chosen not to see their mother in recent months and expressed his concerns about Spears posting nude photos to Instagram.
The 44-year-old also spoke to U.K. network ITV about the situation in a one-hour tell-all interview that will air in the U.K. later this month.
"Putting aside his ITV interview, Mr. Federline's ill-advised decision to post an old video of his 11 and 12 year old children was cruel, bottom of the barrel stuff," Rosengart continued in his statement.
"It was abhorrent. In addition to demeaning himself and violating societal norms, he has now also created various legal issues for himself including, but not limited to, implicating cyberharassment and cyberbullying statutes, among other things."
Rosengart went on to say that it has been an "honor" for him to work with Spears, "to suspend her father as conservator, to help her gain her freedom and dignity, and to help protect her from the type of bullying she endured in the past—and we will not tolerate bullying in any area."
The lawyer said he and his team are working with Instagram to ensure that Federline "adheres to its rules" and confirmed that he is "exploring all appropriate relief against him."
"In the meantime," Rosengart concluded, "as Britney herself poignantly said, whatever is occurring between her and her boys should remain private. We urge Mr. Federline to act with a measure of grace and decency and to cease from publicly discussing private matters, which benefits no one."
Newsweek has contacted Federline's representatives for further comment.
Spears initially opened up about her relationship with her two sons on Wednesday, revealing in a lengthy Instagram post that they are not on good terms at the moment.
"I know that teenagers are just hard to deal with…but COME ON," Spears wrote in a now-deleted Instagram post on Wednesday. "There's being rude then there's being HATEFUL."