Kevin Federline Appears To Use Pro-Johnny Depp Hashtag in Britney Videos
Kevin Federline appears to have shown his support for Johnny Depp in an Instagram post featuring videos of his ex-wife Britney Spears.
The former dancer and Spears share two teenage sons and some family drama between them ignited on social media this week, culminating in Federline sharing videos of the pop star arguing with her sons Sean Preston, 16, and Jayden James, 15.
"I can not sit back and let my sons be accused in this way after what they've been through," Federline captioned the post on Instagram, which has since been deleted.
"As much as it hurts us, we decided as a family to post these videos the boys took when they were 11 & 12. This isn't even the worst of it. The lies have to stop. I hope our kids grow up to be better than this."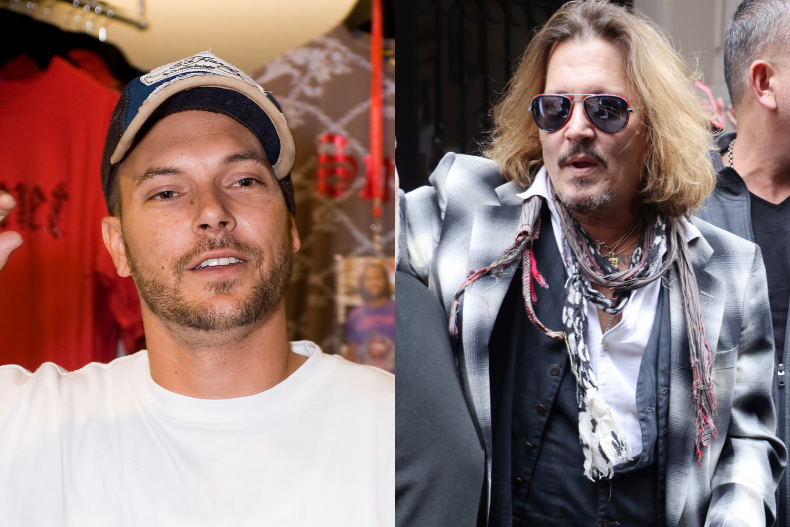 The dad-of-two ended his caption with the hashtag "#NeverFearTruth."
This phrase is the name of Depp's NFT community called Never Fear Truth where he sells digital artworks.
The hashtag is also heavily associated with the Pirates of the Caribbean star who recently emerged victorious from his high-profile legal battle against Amber Heard. Depp won the case after a jury found that a 2018 op-ed she wrote stating she was the survivor of domestic violence was detrimental to his career.
Following a televised trial in Virginia that concluded in late May, the jury ruled largely in Depp's favor on June 1, awarding him $10 million in compensatory damages and $5 million in punitive damages.
The trial produced dozens of viral moments and saw widespread support for Depp on social media.
Federline did not mention Depp elsewhere in his post, but the #NeverFearTruth hashtag is heavily associated with the actor.
In July, Depp donated $800,000 to the Perth Children's Hospital Foundation via the sale of his Never Fear Truth non-fungible tokens.
He has reportedly also donated to the Great Ormond Street Hospital Children's Charity, the Footprint Coalition, and the Children's Hospital of Los Angeles.
Federline sharing the videos of his ex-wife this week comes after the pop star posted her frustrations with her teenage sons, who she says are refusing to see her.
Spears labeled her sons "harsh" in a now-deleted post, writing, in part: "Yeah, I know that teenagers are just hard to deal with at that age ... but COME ON, there's being rude and there's being HATEFUL."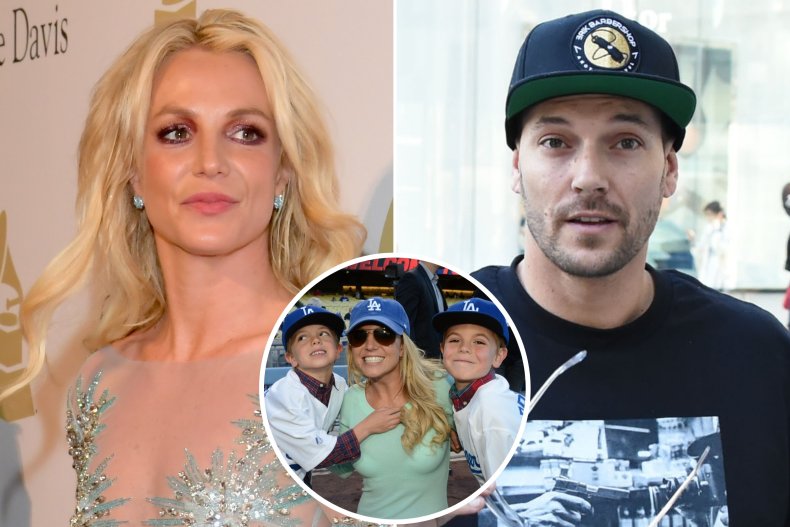 The 40-year-old singer revealed that she has not seen her sons in person in some time but admitted that she was relieved to not have to wait days for them to reply to confirm when they were visiting.
"I haven't seen them since !!! ... It's been kinda nice not having to ask about which day the boys are coming this week and making me wait 2 or 3 days for a reply !!!" she said.
Newsweek has contacted both parties for comment.