Britney Spears' Mother Aids Daughter's Legal Battle
Britney Spears' mother, Lynne Spears, has filed a petition for her daughter to appoint her own legal counsel and enable her efforts to end her conservatorship.
Just one day after the pop star's attorney, Samuel D. Ingham III, announced his wish to resign, new court documents filed by Lynne Spears on behalf of her daughter highlight that the singer is in a different place now than in 2008 when the conservatorship began.
"This Motion to Appoint Private Counsel is of the utmost importance and may very well impact each and every of the other requests submitted by Conservatee in her live testimony at the June 23 Hearing," court document obtained by People.
"It is self-evident that before the Court addresses, for example, the termination of the conservatorship, Conservatee must be allowed to consult with counsel of her choosing."
Per the documents, Lynne Spears described her 39-year-old daughter "very courageous," following her June 24 court testimony.
She added that her daughter "is able to care for her person" and also cited her ability to perform, choreograph and "earn literally hundreds of millions of dollars as an international celebrity."
"Her capacity is certainly different today than it was in 2008, and Conservatee should no longer be held to the 2008 standard, whereby she was found to 'not have the capacity to retain counsel,'" the filing reads.
Britney Spears told Judge Brenda Penny that she had not been permitted to select her own legal counsel throughout her conservatorship.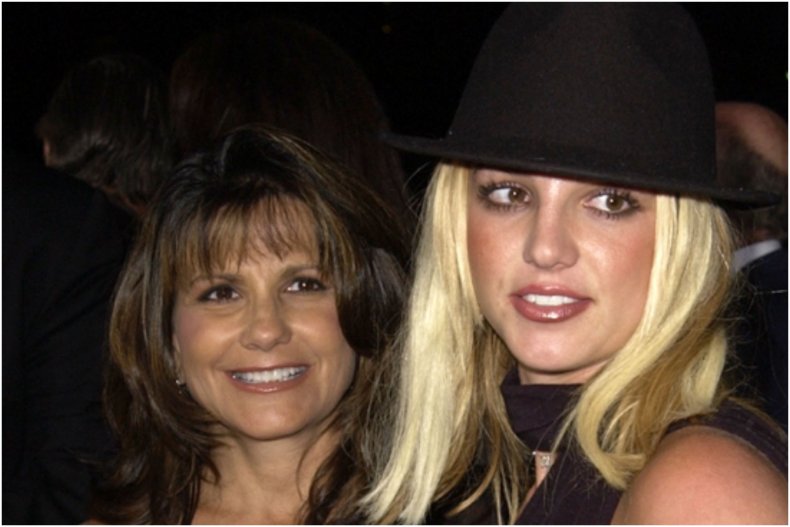 "I would personally like to—actually, I've grown a personal relationship with Sam, my lawyer. I've been talking to him like three times a week now, we've kind of built a relationship, but I haven't really had the opportunity by my own self to actually handpick my own lawyer by myself," the "Toxic" singer said in court. "And I would like to be able to do that."
Lynne Spears spoke about her daughter's conservatorship in June when she revealed her "mixed feelings" to The New Yorker.
"I got mixed feelings about everything," she said. "I don't know what to think... It's a lot of pain, a lot of worry."
She added: "I'm good. I'm good at deflecting."
Following his daughter's testimony, Jamie Spears' attorney said in a statement: "Mr. Spears is sorry to see his daughter suffering and in so much pain. Mr. Spears loves his daughter and misses her very much." In March, the singer's lawyer told CNN that "Jamie believes every single decision he has made has been in her best interest."