Britney Spears Quotes Ex Justin Timberlake In Bizarre Instagram Post
Britney Spears surprised fans this morning when she quoted her ex Justin Timberlake in her latest Instagram posting spree.
The pop star has been actively posting on social media in recent weeks following successful breakthroughs in her attempts to remove her court-appointed conservatorship.
Sharing a photo of a large cat, the 39-year-old singer captioned the post: "As JT would say ... haters gonna say it's fake !!!!! I MEAN ... wow I have no idea ... what do you guys think ???? I've always liked small kittens ... although big cats are extremely smart they always sort of scared me !!!!!!"
JT is of course how Justin Timberlake is commonly referred to and the lyrics quoted by Spears are from his 2018 single "Filthy."
The two pop stars famously dated from 1999 to 2002 with Timberlake often speaking about their relationship in the media.
Following Spears' explosive testimony in July that saw her speak of her "abusive" conservatorship arrangement publicly for the first time, a slew of celebrities publicly declared their support for the singer, with Timberlake among them.
"After what we saw today, we should all be supporting Britney at this time," he said on Twitter.
"Regardless of our past, good and bad, and no matter how long ago it was... what's happening to her is just not right. No woman should ever be restricted from making decisions about her own body."
"No one should EVER be held against their will... or ever have to ask permission to access everything they've worked so hard for."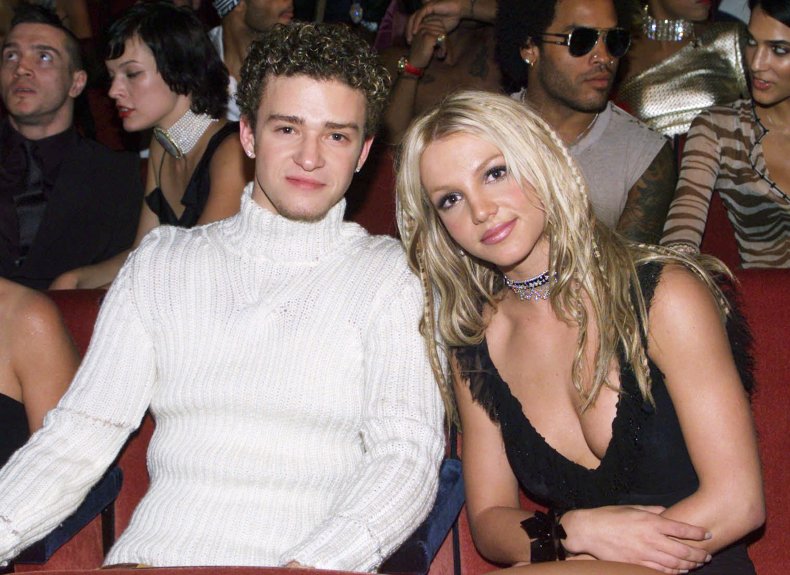 Spears' post today has led many fans into speculating about a future musical collaboration from the pair.
"Ok I'm off JT's wagon, but if you guys collabed, I would hop back on so fast," one comment reads.
While another added: "Did you just quote your ex?? Im here for it!."
Singer Max Tejera joked: "JT collab confirmed."
Spears has been posting several strange posts to Instagram in recent weeks, most notably topless photos, which she explained her reasoning for this week.
"Anyways I bet you're wondering why I'd expose my body NOW ... well it's because I was born into this world naked and I honestly feel like the weight of the would has been on my shoulders and it's made me view myself that way !!!!" she explained in a lengthy post.
"I wanted to see myself in a lighter way ... naked ... like the way I was born and to me looking back at my pictures when I shoot it's insane the psychology in seeing myself in my purest form gives evidence that pain ... hurt ... tears ... and heavy burdens aren't who I am."
Spears added: "I am a woman .... a beautiful ... sensitive woman who needs to look at myself in my purest form !!! No ... I'm not going to do topless pics for the rest of my life cause that would get boring but it sure as hell helps when you need to be enlightened 🤷🏼‍♀️🤷🏼‍♀️🤷🏼‍♀️ !!!!"