Britney Spears Thanks Iggy Azalea For Support in Conservatorship Battle
Britney Spears and Iggy Azalea have had a sweet interaction on social media just months after the latter condemned Spears' conservatorship.
The former collaborators connected on Instagram on the same day that Britney Spears' father filed a petition to end the guardianship, in what is a major victory for the pop star and her bid to regain control of her life and finances.
Sharing a post dedicated to the Australian rapper on Wednesday morning, Spears wrote: "Me and Iggy on stage !!! It was so much fun working with such a strong, badass woman like her ....
"I haven't met her new baby but if she's reading this God bless you and thank you for all your kind words !!!! Pssss although the name of the song is Pretty Girls I think the concept is more like revenge of the NERDS !!!!"
Azalea collaborated with Britney Spears on the 2015 track "Pretty Girls."
The "Fancy" singer immediately replied by commenting on Spears' post, telling her friend she "adores" her.
"I absolutely adore you more than words (and I still have the barbies you gave me)," the 31-year-old began.
"Loving you always you brilliant, too-genius-for this-world-to-understand, kind hearted, gracious & beautifully ethereal being. We are definitely two big ole goofballs in the best way possible."
Azalea broke a nondisclosure agreement earlier this year to share her experience of collaborating with Spears in 2015, condemning the strict rules she was subjected to under the terms of her conservatorship.
"It's basic human decency to at the very least remove a person Britney has identified as abusive from her life," she wrote in a statement posted to Twitter in July.
"This should be illegal. During the time we worked together in 2015, I personally witnessed the same behavior Britney detailed in regards to her father last week and I just want to back her up & tell the world that: she is not exaggerating or lying."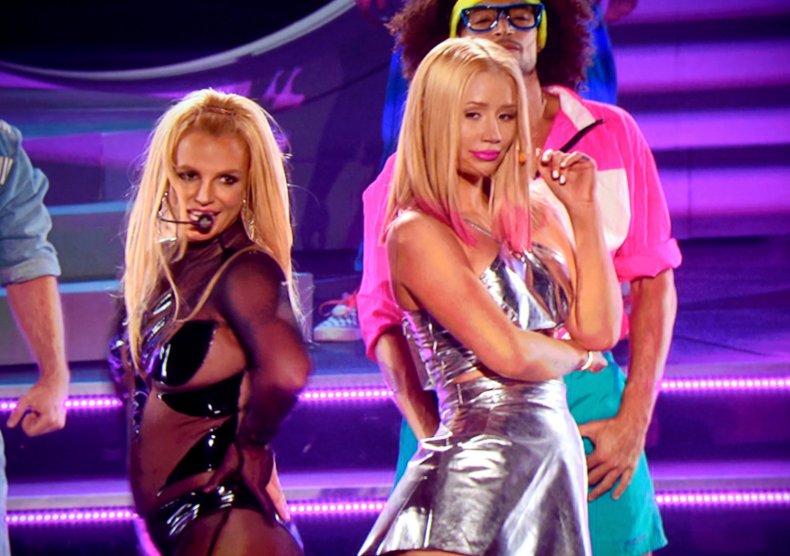 Much progress has been made since then with Britney Spears' new lawyer Mathew Rosengart aggressively pursuing to end the court-appointed arrangement.
As of today, September 8, Jamie Spears has filed a petition to the Los Angeles court to end the conservatorship.
"Recent events related to this conservatorship have called into question whether circumstances have changed to such an extent that grounds for the establishment of a conservatorship may no longer exist," reads the filing submitted to the Los Angeles Superior Court on Tuesday, per the BBC.
"Ms. Spears has told this Court that she wants control of her life back without the safety rails of a conservatorship," the petition continues, adding that she has expressed her wish to oversee her own medical and financial care.
"As Mr. Spears has said again and again, all he wants is what is best for his daughter," it continues.
"If Ms. Spears wants to terminate the conservatorship and believes that she can handle her own life, Mr. Spears believes that she should get that chance."