Jamie Spears, the father of pop singer Britney Spears, has filed a petition asking the court to let him step down as her conservator.
His court filing said that the singer's circumstances have changed "to such an extent that grounds for establishment of a conservatorship may no longer exist," NBC News reported.
In response, Britney Spears' attorney, Mathew Rosengart, her lawyer, told Newsweek in a statement, "This filing represents another legal victory for Britney Spears—a massive one—as well as vindication for Ms. Spears."
"Having exposed his misconduct and improper plan to hold his daughter hostage by trying to extract a multi-million dollar settlement, Mr. Spears has now effectively surrendered. There is no settlement," Rosengart's statement continued.
Rosengart has previously accused James Spears of trying to extort $2 million from Britney Spears in exchange for stepping down as her conservator.
"To the extent Mr. Spears believes he can try to avoid accountability and justice, including sitting for a sworn deposition and answering other discovery under oath, he is incorrect," Rosengart's statement concluded. "Our investigation into financial mismanagement and other issues will continue."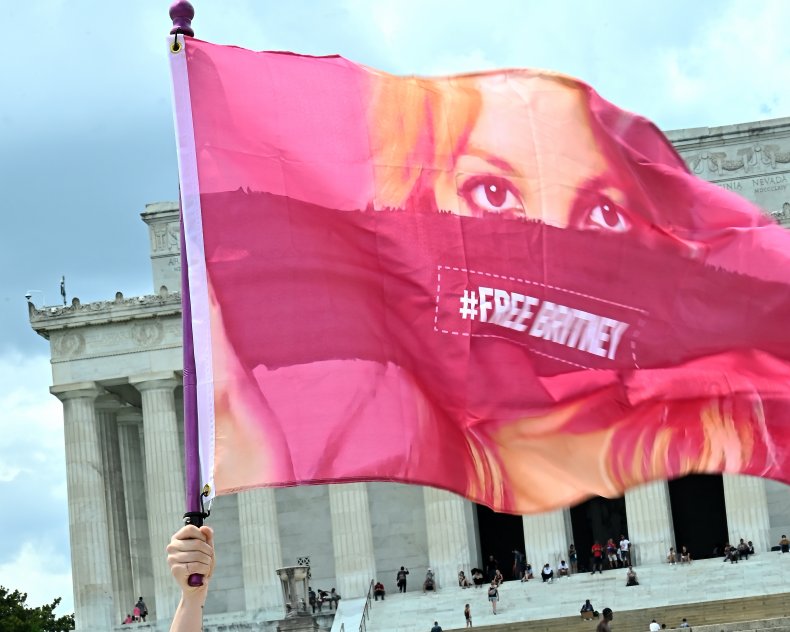 Rosengart also promised to assess Mr. Spears' filing, adding that it was "inappropriately sent to the media before it was served on counsel." Rosengart said his office will continue to explore all the legal options available as it moves forward, according to Elizabeth Wagmeister, a senior correspondent for Variety.
In a June 23 court hearing seeking to dissolve her father's conservatorship, the pop singer said that she wanted to sue her father and also see him in jail. "He loved the control to hurt his own daughter 100,000 percent. He loved it," she said.
She said that when she protested against continuing her 2013-2017 performance residency at Planet Hollywood Resort & Casino in Las Vegas, the conservatorship immediately forced her to take lithium. Lithium is a drug used to treat mood disorders such as bipolar disorder. Her father also threatened to send her to a rehabilitation program if she refused to perform, she said.
Britney Spears also said that she wanted to have a baby, but the conservatorship required her to keep a contraceptive implant device against her will.
In 2008, Spears' father successfully petitioned the Los Angeles County Superior Court to be granted an emergency "temporary conservatorship" over his daughter's estate and physical well-being. The conservatorship became permanent later the same year.
Jamie Spears petitioned the court after Britney Spears' repeated visits to drug rehab and two hospitalizations for psychiatric issues. The rehab and hospitalizations led to her ex-husband, Kevin Federline, gaining custody of their children.
In court proceedings, her father argued that the conservatorship must continue in order to protect her over $50 million fortune from manipulation and fraud.
Update 09/08/2021, 12:09 a.m. ET: This article has been updated to include a statement from Rosengart.
Correction 09/08/2021, 1:14 p.m. ET: An earlier version of this article incorrectly identified Spears' contraceptive device. The error has since been corrected and the article updated.