Britney Spears' Return to Music Announced Amid Kevin Federline Fallout
Britney Spears fans were delivered some good news on Monday following a weekend where she publicly feuded with ex-husband Kevin Federline: She's returning to music for the first time in six years on a collaboration with Elton John.
John teased the news on his official Instagram account Monday with a pink graphic that showed emojis of a rocket and a rose. Spears is known for her use of the flower emoji, while John often refers to himself as the "Rocketman" after his 1970s hit song of the same name.
Written across John's photo was the title: "Hold Me Closer." Various outlets had reported in recent weeks that Spears was working with John on a new version of his classic track "Tiny Dancer," which includes the phrase "hold me closer" in its chorus.
Representatives for both artists confirmed the collaboration to Variety, while a rep for John also verified the news to Forbes.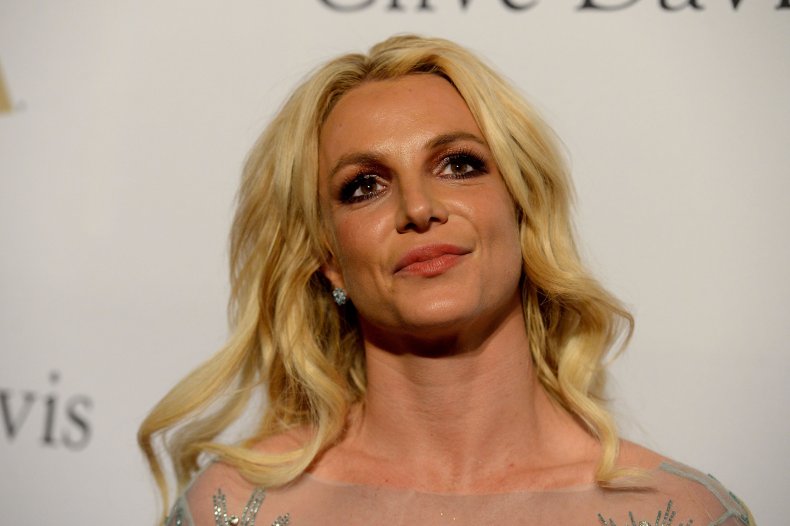 Spears has had a tense few days after Federline, who shares two teenage sons with Spears, told The Daily Mail that their kids are choosing not to see their mother and had decided to skip her June wedding to Sam Asghari. Federline also said their boys were embarrassed by Spears sharing nude photos on Instagram.
"Look, maybe that's just another way she tries to express herself," Federline said. "But that doesn't take away from the fact of what it does to them. It's tough. I can't imagine how it feels to be a teenager having to go to high school."
Spears responded in a statement she shared on Instagram.
"It saddens me to hear that my ex-husband has decided to discuss the relationship between me and my children," she posted on Saturday. "As we all know, raising teenage boys is never easy for anyone. It concerns me the reason is based on my Instagram. It was LONG before Instagram."
The pop star also wrote that she had given her sons "everything" and called Federline's accusations "hurtful."
Asghari also defended Spears in a statement posted on his Instagram story. He wrote, in part, "There is no validity to his statement regarding the kids distancing themselves and it is irresponsible to make that statement publicly."
The new song with John will be Spears' first musical work since her 2016 album Glory, as well as her first release since her 13-year conservatorship ended last November. A release date has not been announced for the John and Spears duet.
Newsweek reached out to Spears and John for comment.