Britney Spears has stated that she still has "lots of healing" to do after the recent dissolution of her controversial conservatorship.
On November 12, a judge ruled freed the pop icon, 39, from the arrangement that had seen her personal and financial decisions overseen by others since 2008.
And as she continues to adjust to her newfound freedom, the mother of two candidly discussed the elements of her life in an Instagram post shared on Tuesday.
The "Toxic" singer shared a text image that read: "Intention. Get Clear. Laser your focus. Declare your intentions. Clarity + fierce intention are a killer combo."
She wrote in an accompanying caption: "My word of the week is intention ... it has a lot of different meanings ... what do you intend to do today ??? What is your intention by doing so ... and also it's known to heal ... with that said my intention by what I'm reading now by even sending this message about this beautiful word is one thing and one thing only ... to help spread the word !!!!
"My intention is to merely exist in hopes that if others see me write ... dance ... cry ... laugh ... sing ... or just speak ... they know I exist to be a good person .... period !!!! I hope my passion by just the thought of a dream and not yet even having one for so long because I couldn't be here with the tools of deceit ... manipulation ... not the right medicine at all whatsoever !!!!"
She went on: "My intention is to give people hope ... I know I'm lucky to be present and exist today !!!! I fought for that an extremely long time.
"I'm grateful for that but also I still need lots of healing !!!! Not therapy ... but the kind of healing that comes from within !!!! I have hope and the intention to do my best .... period !!!! That's all I have ... intention !!!! Pssss don't you just love English."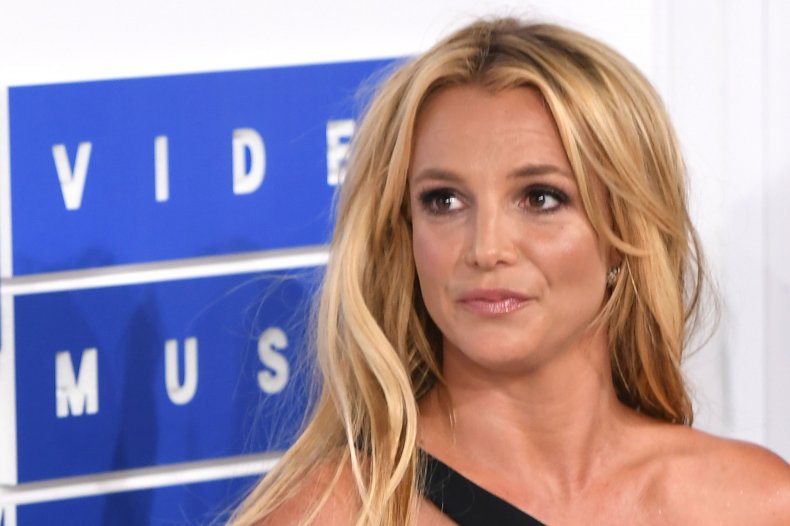 In an Instagram post shared on Monday, Spears said that she was on the "right medication" following the end of her conservatorship.
Spears had alleged in a June court testimony at she was made to take mood stabilizer lithium against her will while she was under the conservatorship, which was put in place amid mental health concerns for the star.
Her father, Jamie Spears, had overseen the personal and financial arms of the conservatorship from its 2008. Citing health reasons, he stepped down from the personal branch in 2019 and was replaced by Jodi Montgomery.
In September of this year, the patriarch was suspended from the conservatorship altogether, ahead of the entire arrangement being officially dissolved.
Britney Spears has been openly critical of her family during and after her battle to be released from the court-ordered arrangement.
On November 16, Spears wrote on Instagram that "it still blows my mind every day I wake up how my family and the conservatorship were able to do what they did to me ... it was demoralizing and degrading !!!! I'm not even mentioning all the bad things they did to me which they should all be in jail for ... yes including my church going mother !!!!
"I'm used to keeping peace for the family and keeping my mouth shut ... but not this time ... I have NOT FORGOTTEN and I hope they can look up tonight and know EXACTLY WHAT I MEAN !!!!"
Two weeks earlier, she accused her mother, Lynne Spears, of orchestrating the conservatorship in a since-deleted Instagram post.
She wrote: "Pssss my dad may have started the conservatorship 13 years ago ... but what people don't know is is that my mom is the one who gave him the idea !!!!"
She added: "I will never get those years back .... she secretly ruined my life."