Britney Spears Scores Major Victory As Dad's Petition Calls for No Psych Evaluation
Britney Spears fans are rejoicing today after the singer's father filed a petition to end her conservatorship.
Jamie Spears has asked the court to let him step down as her conservator after 13 years and a vicious legal battle.
This represents a victory for the pop star and her legal team, who have aggressively pursued this outcome since the 39-year-old delivered an explosive testimony about her treatment in June.
On June 23, Britney Spears told Judge Brenda Penny that she wanted the conservatorship to end, without having to undergo a psychological evaluation first.
Jamie Spears' petition argues that the probate code does not require the singer to undergo a new evaluation in order to terminate the guardianship.
The filing, submitted to the Los Angeles Superior Court on Tuesday, states: "Recent events related to this conservatorship have called into question whether circumstances have changed to such an extent that grounds for establishment of a conservatorship may no longer exist.
"Ms. Spears has told this court that she wants control of her life back without the safety rails of a conservatorship."
The petition continues: "As Mr. Spears has said again and again, all he wants is what is best for his daughter. If Ms. Spears wants to terminate the conservatorship and believes that she can handle her own life, Mr. Spears believes that she should get that chance."
In June, the "Toxic" singer told the judge she did not want to undergo another invasive evaluation.
She added: "I need your help, so if you can just kind of let me know where your head is. I don't really honestly know what to say but my requests are just to end the conservatorship without being evaluated.
"I want to petition basically to end the conservatorship. But I don't want to be evaluated, to be sat in a room with people for hours a day, like they did me before. And they made it even worse for me after that happened."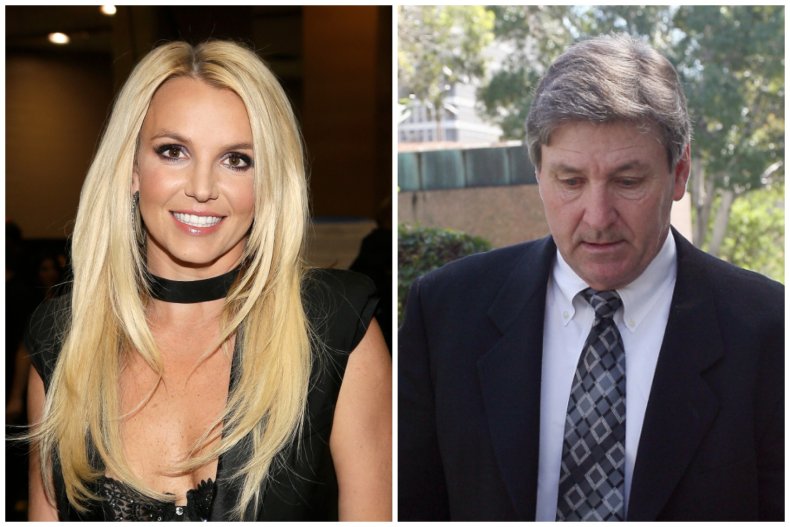 Britney Spears' attorney, Mathew Rosengart, has called the Jamie Spears petition a "massive" legal victory and "vindication" for the singer, reported the Associated Press.
"It appears that Mr. Spears believes he can try to avoid accountability and justice, including sitting for a sworn deposition and answering other discovery under oath, but as we assess his filing (which was inappropriately sent to the media before it was served on counsel) we will also continue to explore all options," Rosengart said.
The graphic below, from Statista, shows the Google popularity of the "Free Britney" movement.