False Reports Lead State Senator to Call for Investigation Into 'Furries'
A state senator claimed false reports lead him to express concerns over "furries" being catered to in schools.
Nebraska State Senator Bruce Bostelman, a Republican, took to the state Senate floor on Monday and addressed his concerns that some schools were allegedly providing litter boxes for the use of students that self-identify as cats or dogs, who he referred to as "furries." Bostelman said that such a practice would be "very disruptive to the school system."
"I'm a little shocked," Bostelman said. "It's something called furries. If you don't know what furries are it's where school children dress up as animals—cats or dogs—during the school day. They meow and they bark and they interact with their school, with their teachers in this fashion. And now schools are wanting to put litter boxes in the schools for these children to use. How is this sanitary?"
Bostelman continued with an alleged anecdote about a student who defecated on the floor after their school refused to provide a litter box for them to use.
"What is going on?" he added. "Some kids can't wear an American flag and walk through the school in their shirt. And you keep them out of school?"
Later on Monday, Omaha-based journalist Jon Kipper reported that Bostelman and another Nebraska state senator, Lynne Walz, reached out to the school districts named in the rumors and were "assured none of that happened." School districts across the country subjected to similar rumors have also denied them outright.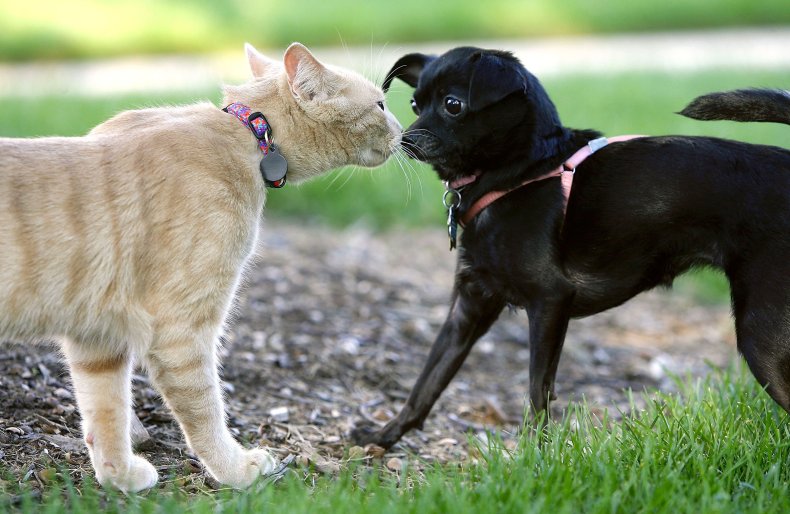 "It shows how easy is it for lawmakers to believe this stuff, when they, above most people, have the power to get school leaders on the phone & check," Kipper wrote in a tweet.
In light of the story turning out to be false, Bostelman issued an apology.
"It was just something I felt that if this really was happening, we needed to address it and address it quickly," he said.
A false YouTube video from December spread similar rumors around the Midland Public School District in Michigan. Superintendent Michael Sharrow, in response, issued a strongly worded denial in an email to parents.
"Let me be clear...there is no truth whatsoever to this false statement/accusation! There have never been litter boxes within MPS schools," Sharrow wrote. "It is such a source of disappointment that I felt the necessity to communicate this message to you."
Newsweek reached out to Bostelman's office for comment.