An attorney for Bruce Willis has revealed that the actor wanted to continue starring in filmmaker Randall Emmett's movies following his aphasia diagnosis.
It was announced in March that Unbreakable star Willis, 67, is stepping away from acting after his diagnosis with the condition. Aphasia can impair language by impacting the "production or comprehension" of speech and the ability to read or write, according to the National Aphasia Association.
On Thursday, theLos Angeles Times published a lengthy feature that listed a host of allegations against Emmett, which he has denied. Included in the report was the revelation that Willis continued to work with frequent collaborator Emmett amid his ongoing health issues.
Responding to the report, Willis' attorney, Martin Singer, told the publication in a statement: "My client continued working after his medical diagnosis because he wanted to work and was able to do so, just like many others diagnosed with aphasia who are capable of continuing to work."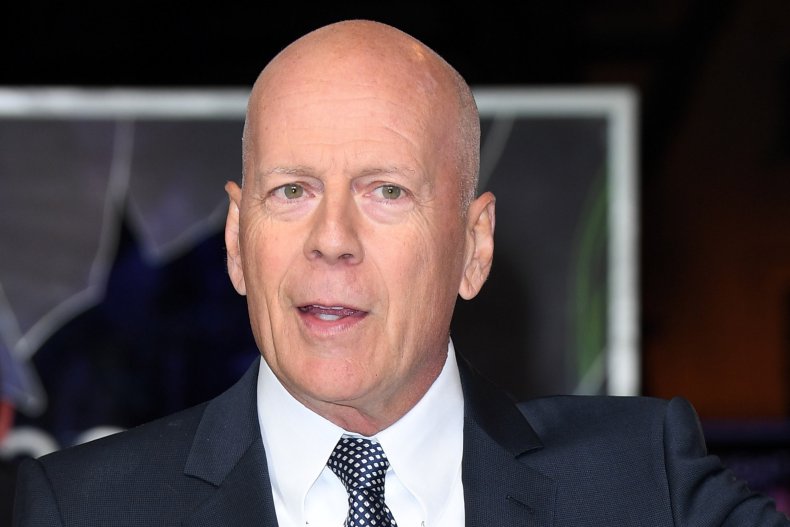 "Because Mr. Willis appeared in those films, they could get financed," the attorney added. "That resulted in literally thousands of people having jobs, many during the COVID-19 Pandemic."
After starring alongside Megan Fox and Machine Gun Kelly in 2021 film Midnight in the Switchgrass, Willis went on to make five more movies with Emmett before announcing his retirement. In all, he worked with Emmett on upwards of 25 projects through the filmmaker's Emmett/Furla Oasis production banner.
Willis' daughter, Rumer Willis, shared an Instagram post in March announcing that her famous father was stepping back from acting in light of his diagnosis.
The statement read: "To Bruce's amazing supporters, as a family we wanted to share that our beloved Bruce has been experiencing some health issues and has recently been diagnosed with aphasia, which is impacting his cognitive abilities.
"As a result of this and with much consideration Bruce is stepping away from the career that has meant so much to him."
"This is a really challenging time for our family and we are so appreciative of your continued love, compassion and support," the statement continued. "We are moving through this as a strong family unit, and wanted to bring his fans in because we know how much he means to you, as you do to him.
"As Bruce always says, 'Live it up' and together we plan to do just that."
The message was signed by seven names that appeared to reference Willis' wife, Emma Heming Willis, ex-wife Demi Moore, and his children Rumer, Scout, Tallulah, Mabel and Evelyn Willis. The message was accompanied by a picture of Bruce Willis wearing sunglasses and a bathrobe.
According to the National Aphasia Association, the disorder stems from brain injuries and most commonly comes after an individual suffers a stroke, particularly among the older population. A brain injury that leads to aphasia can also be a result of head trauma from brain tumors and infections, the association said.